Digital transformation seems to be at the top of every CIO's 2018 agenda. As to what it is and entails – it depends on who you ask. However, digital transformation can be boiled down into three core components:
The introduction of new products and services (and thus revenue streams) based on both technology and data exploitation. These new products add to one or more of corporate reach, competitiveness, and financial success.
The improvement of customer engagement mechanisms. To improve the customer experience across the customer lifecycle – from the initial "product investigation" touchpoints, through customer conversion, to retention, growth, and loyalty. This helps to "stick" customers to products and services and thus the company.
The improvement of back-office operations, in particular modernizing antiquated manual procedures. This "third element" of digital transformation underpins both aforementioned customer-facing elements.
And, without the third element, the first two can be considered tantamount to sticking go-faster stripes on a horse and cart. Why? Because the corporate back-office operations' processes are unfit for purpose. Most likely manually intensive, error strewn, slow, and with a lack of visibility into performance and success (or failure).
Eating the digital transformation elephant one bite at a time
The full scope of digital transformation is a massive undertaking, and something that requires an enterprise-wide strategy and approach. However, organizations can take advantage of a quick win, building on what they already have at their disposal – IT service management (ITSM). With the corporate ITSM tool already offering many of the capabilities required to meet the back-office improvement needs of digital transformation.
Think of it as: enterprise service management through a digital transformation lens.
But the quick win needs the right foundations to be in place
In using enterprise service management to deliver against back-office digital transformation needs, organizations must understand:
The need for back-office digital transformation
The importance of people and people change to digital transformation
The benefits of the application of enterprise service management to back-office digital transformation
The key ITSM tool capabilities for enabling back-office digital transformation.
The latter of which can be viewed in a number of ways, and I've chosen to select the following five key capabilities – they might not be what you'd have thought of.
5 key ITSM tool capabilities that better enable back-office digital transformation
These are:
A well-designed user experience
Automation and orchestration, including newer automation technologies
Multipurpose knowledge management
Consumer-like support services such as self-service, multi-device access, and the introduction of new support technologies
The ability to change to match business needs.
And as to what each of these entails, I'll be explaining in a webinar on the 14th June called "5 Key Ways Your ITSM Tool Must Support Digital Transformation" – please click here to find out more about the presentation. For example…
The ability to change to match business needs
Any good ITSM tool will be flexible enough to bend itself to a business' needs, rather than expecting the customer to change corporate ways of working – and expectations – to those of the tool. This is even more true when viewed from a back-office digital transformation perspective, with capabilities requiring flexibility across a number of business functions and their respective needs and peculiarities.
So, ensure that your ITSM tool is fit-for-purpose across the following areas:
Enterprise service management table stakes. The use of an ITSM tool by other business functions shouldn't be a force fit and/or a long list of compromises. Instead, it should be built for multiple use-case extensions.
Configuration and customization (for each business function). In back-office digital transformation scenarios, the ability to change out-of-the-box parameters – such as workflows, form fields, and dashboards and reporting capabilities – is incredibly important to delivering a solution that other business functions, and the people they serve, will want to use.
Back-office digital transformation requires even greater integration capabilities to allow for the wide variety of systems employed by each business function being transformed.
Bespoke app creation. The ability to create bespoke apps to meet unique organizational needs will benefit both the back-office digital transformation business case and execution.
Support for service integration and management (SIAM). While this might be perceived only as a need for the largest of organizations, and their IT organizations, right now – there's no reason why SIAM best practice won't eventually be applicable to smaller organizations and different business functions.
If you want to hear more on the above – I'll be talking for about 40 minutes, going deeper into each on the five outlined ITSM tool capabilities, in the "5 Key Ways Your ITSM Tool Must Support Digital Transformation" webinar. Please click here to sign up.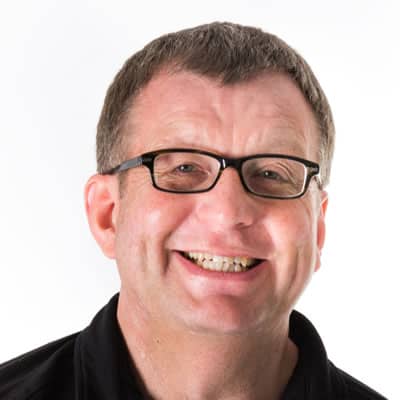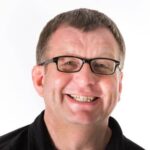 Principal Analyst and Content Director at the ITSM-focused industry analyst firm ITSM.tools. Also an independent IT and IT service management marketing content creator, and a frequent blogger, writer, and presenter on the challenges and opportunities for IT service management professionals.
Previously held positions in IT research and analysis (at IT industry analyst firms Ovum and Forrester and the UK Post Office), IT service management consultancy, enterprise IT service desk and IT service management, IT asset management, innovation and creativity facilitation, project management, finance consultancy, internal audit, and product marketing for a SaaS IT service management technology vendor.