Automation is already all around us. Autonomous drones are delivering pizza in New Zealand, where they've been testing the idea for about three years. Closer to home, many of the customer service conversations you already have through chat are automated, and some of you may be working for companies that are using automated, cognitive systems like IPsoft's Amelia to interact with customers.
These automation capabilities such as Amelia (or Amazon's Alexa in our homes) are often referred to as artificial intelligence (AI) or machine learning, with the latter in particular already making inroads into IT service management (ITSM) and IT support operations and ITIL best practices.
We can't escape that automation costs in
To be a little blunt about it – and to start to talk money – an IBM Watson virtual agent costs as little as US$265 per month. Whereas your company's current cost per service desk analyst may be (ahem) somewhat higher than this.
But before your IT support (or customer service) staff members keel over in fear, let's be clear (about automation) – we're not at a point where you can replace your staff with a bot. However, you should be thinking about the coming day when you can.
Technology marches on
In order for that pizza drone to do what it does, the technology had to exist:
GPS with very good accuracy had to be available.
The proper drone control systems had to be in place.
The coming of this "thinking" automation will be an evolution, and you should already be considering ways in which this technology can assist you and your team, rather than cringing in fear about what the ultimate, employment-related, consequences might be. For instance, virtual agents could:
Handle your after-hours calls, texts, and emails, creating cases for them and escalating to humans based on some language analysis. It might even allow chat sessions with customers for some simple issues, taking some pressure off your on-call staff.
Lend assistance to customers looking for solutions but are unable to find them through self-help.
Provide the "at the elbow" (automation) support many medical professionals are looking for.
But why limit the automation help to customers?
Imagine being able to speak a few words—as you may already do in Google—and have an automated agent trace a fault to its source, find a missing entry in your configuration management database (CMDB), or help solve a complex firewall configuration issue.
All of this will be happening, sooner or later. What you should be doing now is thinking through the kinds of things your organization will need to make it all work—the equivalent of the GPS I mentioned earlier in respect of the pizza drones.
We are morphing into our IT support future
The cinematic effect called morphing makes it appear that one thing, or one person, is changing into another. This is accomplished by having a starting image and an ending image and then having powerful computers create everything in between. Right now, you're at the starting point. Perhaps a fully-automated service desk is at the other end.
What you need to do – to support and influence your morphing – is start deciding what data you need for automation, what kind of knowledge you need (and how it should be organized), what kind of service your customers will expect, and what the highly-skilled support center analyst will need to know over the coming years.
Start now. Those pizza delivery jobs are already disappearing!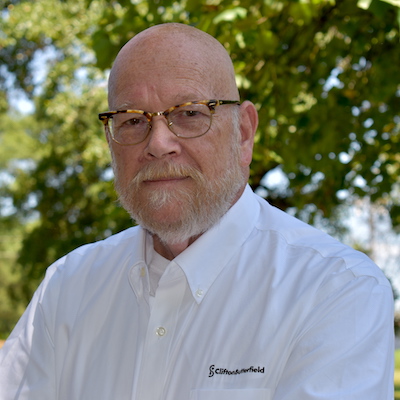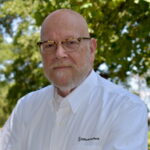 Roy Atkinson is one of the top influencers in the service and support industry. In addition to many other lists, he was named one of the "10 ITSM Experts to Follow" by BMC Software, and one of  "The Top 50 Customer Service Experts of the Decade (2010-2020)" by Nextiva in May, 2020. His blogs, presentations, research reports, white papers, keynotes, and webinars have gained him an international reputation. In his former role as Group Principal Analyst at Informa Tech, he acted as in-house subject matter expert for HDI and ICMI, bringing his years of experience to the community. He holds a master's certificate in advanced management strategy from Tulane University's Freeman School of Business.