Let's talk about buying a new ITSM tool. The best IT service management (ITSM) practices are, by and large, built on pragmatism – it's a blend of theory with practical experience. Often these two sources combine nicely, for instance take some of the theory for change management and adapting it to your actual situations. The theory says you should have multiple levels of authorization, so you map your actual organizational structure against responsibility, potential impact, and so on, to get that pragmatic change authorization structure.
But in other aspects of ITSM, the theory can seem hopelessly at odds with sensible everyday practice. Specifically, let's look at selecting a new ITSM tool. The theory (well what you learn from your ITIL Foundation exam at least) tells you about the essential steps to start with before you even think about choosing a tool. The principle goes something like this
First identify business services and processes, then
Determine ITSM services and process requirements, then
Establish and document tool requirements to support those processes (often in a Request for Proposal or an Invitation to Tender), and only then …
Select tools by comparing how they meet the documented needs.
There is some sense here – but there's a glaring contradiction too.
How do you buy a car?
Let's apply this new ITSM tool issue to a selection process we might be more familiar with – buying a car. It's often the second biggest purchase people make, after a house, so it's important to get it right.
You might think we'd go through a similar process to buying an ITSM tool. That first we think about what we want/need a car to do – and only then look at what the market is offering, comparing a shortlist against our established needs. We do that a bit, but mostly we start at the other end. We start by looking at the market:
What kinds of car are available?
What kind of things are cars offering these days?
If you sit down in isolation from the market your specification for a new car might let you down in two ways:
You find yourself seeking the impossible. Start with a blank sheet and you might end up seeking a car that seats 12, runs on water, does 0-100mph in 3 seconds, and costs less than US$1000.
You won't consider the new innovations coming out of the car manufacturers' research and development investments. Think of what is now normal in a car that wasn't there the last time you bought a new car – possibly digital radio, mp3 capabilities, Bluetooth, computer-assisted traction control, and more. We learn about these things from reading car magazines, going to car shows, or visiting dealers, not by introspective thought.
And it isn't just cars, this is how we buy most big things such as a new home heating system. We could work out that we need a boiler in the kitchen feeding radiators in each room. But what we do is look at what suppliers are offering and discover things we hadn't thought of, like machine learning, remote control, wireless thermostats, self-maintaining boilers, and more. It's food for thought when looking to buy a new ITSM tool.
And so it is with a new ITSM tool too
Now back to buying a new ITSM tool. Here too we now have a range of competing products, each working hard to innovate. This means the smart buyer looks at the new ideas, innovations, and approaches, and incorporates those they like/want into their purchasing plans.
Yes, we need to log incident calls and link them to a well-maintained set of configuration data. We need to capture requests, validate and then process them. And we need our new ITSM tool to support every aspect of our change process.
But we also want to know what we haven't thought of, what a company living and breathing these tools and their possibilities have come up with to improve their product. In short, we need to learn from our ITSM tool vendors before we pick a new ITSM tool.
Deviating from the ITIL theory
Instead of locking our new ITSM tool selection teams away in a room to document tool requirements based only on internal knowledge, we need to get out and see what's coming at us from the industry. It's a different world from the early ITSM days, when we had to think of new ideas ourselves and then get someone to build it into their product.
More and more new ideas are appearing all the time. Of course, some of those ideas will suit you, some won't, and some will just seem to be plain stupid. But you won't know what's possible, nor which is which, until you look – and listen.
Plus, of course, talking with a range of vendors gives you a wider range of ideas. These ideas come free, you can take them all away – with no commitment – and build a pragmatic picture of what you should be looking to buy in terms of a new ITSM tool; one that is 100% realizable.
So, the next time you're looking to invest in a new ITSM tool, think about how you would make your own "significant purchase" and how you should be applying elements of that process to the ITSM tool procurement.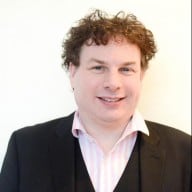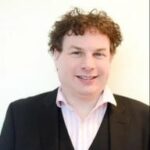 Laurence Scott-Mackay has worked in the IT industry since leaving university, and in the ITSM sector specifically for more than 18 years. He is passionate about fostering customer engagement within the field of ITSM.
Laurence has been involved in the design and sales of IT service management products at a number of companies with a focus on discovery automation; and has many years of international speaking experience and has delivered presentations at SITS, the itSMF NZ Annual Conference, and many more events
Currently, Laurence is the Strategic Accounts Director at Alemba.