In this era of digital transformation, we should enjoy and take advantage of this organization-wide digital mindset using mechanisms that make work easier and improve processes across the organization. The automation of processes (across the organization) is something that should be treated very seriously and carefully, because automated or semi-automated processes can be dangerous when not properly implemented and/or defined. Thus, process automation is something that needs to be both well analyzed and implemented. Otherwise, the automating organization potentially exposes itself to unknown impacts and risks, plus the regression of its processes.
This article looks at the key requirements for, and benefits of, successful process automation (and digital transformation).
The Need for Well-defined and Documented Processes
One of the main success criteria for process automation is to have a well-defined process that's described within the organization. Automation efforts will struggle, and will perhaps not be worth anything, if an organization does not have well-structured processes to begin with.
In my experience, there's sometimes a misunderstanding about the application of process automation – that it cures all ills. So, we have to be able to control and communicate the organizational needs (for successful automation), exposing the risks of automating poorly-defined processes. And in my opinion, the analysis and requirements phases of any process automation initiative are the most important, and therefore the key, factors for automation success.
Another tip here is to separate, or segment, as much as possible. Because with "micro processes" it's much easier to analyze, debug, fix, and navigate between them. And consequently, this will bring less impact and risk for the organization.
Done Right, Automation Brings Accuracy and Efficiency
Based on my previous experiences, I always suggest that process automation projects gather relevant metrics and key performance indicators (KPIs), in order to improve automation accuracy (and to identify and apply improvements).
My explanation, in respect of the accuracy of the process automation, is the fact that we need to ensure that the automated process is as close as possible to the process when manually operated. Therefore, it's important and relevant to classify your behavior, segmenting two separate and important process phases – the development phase and results analysis as a continuous improvement process.
Is Your Organization Ready for Process Automation?
In a time when digital transformation is expected and how fast you can do things is a driver, there's often an eagerness to automate everything (processes or procedures) across organizations.
I might agree with this trend, but it's important to note that many organizations are not ready to move on yet. Especially because some processes are not well-defined between their multiple stakeholders.
Process Automation and ITSM
Within the scope of IT service management (ITSM), here are some examples of processes which could be automated or semi-automated:
The configuration management database (CMDB) provisioning process
Configuration items (CI) configuration collecting and CMDB update
Audit mechanisms based on business areas (e.g. Financial, Telco, Retail, etc.), methodologies (e.g. ITIL, COBIT, Six Sigma, etc.), and internal processes of the organization
Tickets auto-assignment based on a set of rules (e.g. assign to the service desk analyst with the smallest queue)
Automatic log analysis
The automatic restart of applications based on thresholds
Automated integrations between ticketing platforms, CMDB, and the monitoring of communications, infrastructure, and/or applications
Examples of ITSM Process Automation Tools
There are many available process automation/orchestration tools for ITSM, for example:
Don't Forget the People Side of Process Automation
Lastly, I should point out that there will commonly be some change resistance (when introducing automation). Here people need to be sold the benefits of process automation starting with the "What's in it for me?" Much of this will be about making people's lives easier while still getting better outcomes. For instance, increased staff productivity, a reduction in the time to deliver services, operational expenses will be reduced, the delivery will be more agile, and the quality of service will be improved. More than his, operational manual errors will be eliminated, and compliance policies can be enforced.
If you have anything to add on the use of process automation or wish to ask me questions, please use the comments section below.
Are you looking for an article on organizational change management or enterprise service management?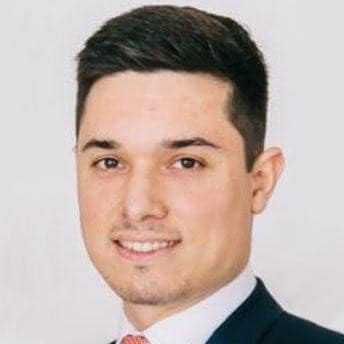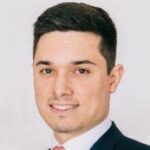 IT Senior Profissional with 8+ years of experience in IT Service Management projects for Service Desk, Service Catalog, Workflow Processes and CMDB management solutions and also in Business Intelligence (Reporting and Dashboards solutions) - SAP Business Objects, CrystalReports, LANDesk Xtraction and TIBCO Jaspersoft - projects. Highly skilled in Service Management bundle of CA Technologies products.