What follows is something I wrote as a Forrester Analyst a decade ago in a blog called "Giving Back to the IT Service Management Community." I'd link to it but it's no longer available, although my follow-up blog, published a short while later, still is. Thankfully, I've found an early draft (of it) to build this article around and what's interesting for me is that most of this – bar my bad jokes – is still relevant today.
But this is just my opinion. Please give it a read – remembering that this was written pre ITIL 4 (and the benefits it brought over the publication structure for ITIL v3/2011) and the formation of AXELOS – and see what you think. I'll hopefully see you again on the other side.
Giving back to the IT service management community (published in August 2011)
No, this isn't about the return of your ITIL books to ITIL's makers (just think how much they would cost to post) but more of the reaping of the knowledge and experience held within the IT service management (ITSM) community – ITIL's creators, publishers, trainers, consultants, software vendors, ITSM practitioners, and ancillary roles such as industry analysts – for the benefit of all.
This is by no means a new idea. Various conversations have taken place over the years to create lower-level, more granular, and ultimately more practical best practice information that's freely available to ITSM practitioners. Whether it's in the form of blogs, white papers, discussion threads, podcasts, special interest groups, or "free" training and events, such information is invaluable to the people "at the coal face" who don't want to have to "reinvent the wheel" nor to read through a set of ITIL books which in my opinion isn't really designed for the hectic work lives of ITSM practitioners. Practitioners just don't have the time, even if they have the inclination. They'll also struggle to find really practical help and assistance from within such a huge sea of text.
Before I continue though, I think we need to lay our cards on the table. Nothing in this world is really free, there are normally strings attached. Taking my own situation as an example, I've recently written "free," publicly-available blogs that are aimed at giving back to the IT service management community (such as "Getting Started with ITIL – The 30-Minute Version" and "Where Is All the Incident Classification Best Practice?" (both of which are no longer available online)). But you can't get away from the fact that they "plug" me as an industry analyst and my employer as a provider of ITSM-related advisory services (see, I can't help myself, with multiple plugs for my work already in this blog).
Why shouldn't people working in, and benefitting from, the IT service management community give back?
Giving back is not uncommon though. Outside of the IT service management community one of the best examples is lawyers that do pro bono (shortened from "pro bono public" a phrase derived from Latin meaning "for the public good") work. If lawyers can do it, then so surely can people with hearts (sorry lawyers, I do know some nice examples).
The short answer is that they do already, as mentioned above. For instance:
There are various ITSM-related podcasts, where the participants "play" with no remuneration.
There's not an ITSM software vendor out there that hasn't provided some insight by way of white papers, thought-leadership papers, and ROI justification documents and calculators (ok, I admit that sometimes these are a little too "and you can't do any of this without the most spectacular ITSM tool known to man").
So what am I whining about?
To me, the issue is that all of these are good (and sometimes great) but are offered up from a "push" perspective, i.e. what we think ITSM practitioners want/need? I believe that we need to find out what would make the most difference to the lives of our IT service management community peers and address these opportunities.
So, I think that we need to do at least five things as an IT service management community to help here:
1 – Recognize that we are a community and an IT service management community that often struggles with the same issues (particularly with ITIL adoption).
2 – Offer up our time to help out others (and often ourselves).
3 – Identify where our efforts need to be applied.
4 – Deliver on our promises to the IT service management community.
5 – Never stop trying to improve our collective ITSM capabilities and the quality of delivered IT and business services.
OK, I'll step off my soapbox and leave you to think. Do you want to help? How can you help?
Back to the present – The IT service management community in 2021
A lot has happened since 2011, but I'm certain the same need is still here. The Back2ITSM Facebook group was created back then and still ticks over with people asking for help when they need it. And Sophie Danby and I started ITSM.tools as a belated response to the 2011 blog in 2016, and this hopefully continues to help IT service management community people looking for assistance (plus those who need a platform upon which to help others).
Many ITSM tool vendors have actively invested in the communities they set up to help their customers succeed, and provide informative webinars as well as the aforementioned whitepapers and similar.
It's not all good news though, most of the ITSM-related LinkedIn groups I've joined have become hollow, soulless shells that fill up with little else than people promoting cheap-and-tearful – sorry, cheerful – training courses (along with me promoting our ITSM.tools articles).
To finish, what's fundamentally a reminder of the need to share what we know rather than an offer of a new solution to an old problem, I ask you to consider what you know (based on what you've achieved or failed to achieve) that will help others and to find a way to do so. I still believe that we collectively have the answers to most of the questions being asked by ITSM practitioners struggling to do the best job they can in making their organizations a success.
If you would like to read more IT service management articles, then here are some to start: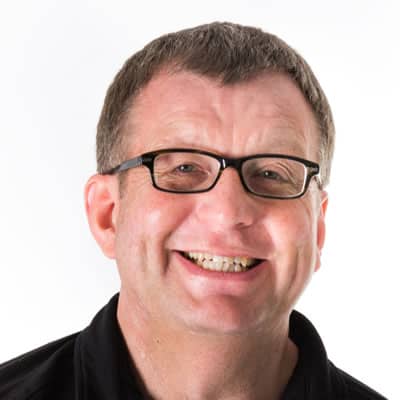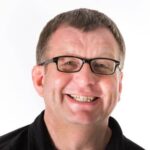 Principal Analyst and Content Director at the ITSM-focused industry analyst firm ITSM.tools. Also an independent IT and IT service management marketing content creator, and a frequent blogger, writer, and presenter on the challenges and opportunities for IT service management professionals.
Previously held positions in IT research and analysis (at IT industry analyst firms Ovum and Forrester and the UK Post Office), IT service management consultancy, enterprise IT service desk and IT service management, IT asset management, innovation and creativity facilitation, project management, finance consultancy, internal audit, and product marketing for a SaaS IT service management technology vendor.