Let's talk about self-healing IT. With the rise of digitization, the amount of data that organizations are generating has grown exponentially. A typical organization today is generating information and log data on a huge scale. At the same time, the IT talent shortage remains a significant problem. A recent survey by Gartner, for example, found that 63% of senior executives considered this a top concern. With today's dependence on IT processes for the business to function, IT organizations must be able to fix any IT infrastructure errors instantly and automatically to ensure that business processes are uninterrupted in the event of an outage. This is what's called "self-healing IT." One example of this is artificial intelligence (AI) that manages itself and only needs human intervention when there is a genuine need for a decision beyond its current capabilities.
To bridge the gap between the potential and reality, there are three factors to put in place to accelerate the shift to self-healing IT... This article explains more. #ITSM
Click To Tweet
Understanding the current IT infrastructure management landscape
The biggest hurdle to implementing self-healing IT is that organizations today are still grappling with many silos. For example, an enterprise might have database and network administrators. And both individuals/teams typically look at their own tools and dashboards and don't pay attention to what's happening in the rest of the organization. At the other end of the spectrum, the business owners only care about the customer-facing applications and their uptime.
This division of labor is necessary as organizations have become more complex. But it also means that it's just not humanly possible to monitor all IT systems and resolve all issues manually. If companies had the time or resources to look at all of the data coming at them in real-time, then they might be able to spot issues and fix them before outages occur. Yet the scale of the organization has grown far beyond the ability of leaders to manage by just throwing more people at the problem – that is – if qualified and trained staff can be found in the first place!
Bringing in self-healing IT
There are so many tools and servers and employees – both on-site and remote – that it becomes very difficult to maintain visibility on any level. To address this issue, organizations need a solution that can analyze machine data at machine speed and scale and respond to events in near real-time.
The challenge for organizations, therefore, is to embark on a strategy that delivers both transparency/visibility and resilience, both of which will deliver more control over data and information to the organization. This is the promise and potential of self-healing IT.
Best practices for implementing self-healing IT
To bridge the gap between the potential and reality, there are three factors to put in place to accelerate the shift to self-healing IT: organizational change management, retraining staff, and making incremental changes.
There is a concern among IT professionals with years of valuable experience under their belts that automation might take their jobs away. It may feel like they're being asked to hand over the keys to the kingdom – like they're losing control. There also may be people at the leadership level who are especially skeptical of introducing any kind of AI. So, to get everyone on the same cooperative page, adopting organizational change management tools and techniques is a recommended best practice when introducing AI into an organization.
As smart and capable as they are, IT staff simply cannot manage the volume of data being generated by today's networks. Here's how self-healing IT can help. #ITSM
Click To Tweet
Second, the practice of IT is in constant flux and roles are constantly changing as technologies go through their life cycle. Ongoing learning is a must for IT professionals to stay within the profession and remain employable. Understanding AI should be at the top of that learning list. It's important to help IT understand that deploying an AI solution is not about reducing staff. Rather, it's about scaling up and making sure that IT pros have enough time for more important tasks. A self-healing AI solution takes care of the basic, run-of-the-mill operations so that the IT team only handles the escalations or the exceptions. For this reason, IT staff should welcome AI into the mix.
A third self-healing IT best practice is to start incrementally. This helps build trust as an organization tests out AI. It's perhaps wiser to choose a small project in an area that is not mission-critical than to deploy AI across the entire enterprise in a big bang approach – especially so if there's skepticism within the teams. An approach that many organizations have found useful is to start in small controlled areas with only recommendations, monitor for a few business cycles and then move up to actions, continue monitoring and then expand the breadth and depth.
Help is on the way
As smart and capable as they are, IT staff simply cannot manage the volume of data being generated by today's networks. With a shortage of IT talent and a growing mass of data, organizations are unlikely to survive without significant change. One of those changes is the adoption of self-healing IT. Like self-driving cars, self-healing IT is here and is going to stay whether you like it or not. Whether you want to be an early adopter and be in the driving seat or wait till all your neighbors (and competitors) have it – is a call that every organization will have to take for itself.
If you have any questions, opinions, or learnings related to self-healing IT to share, please let me know in the comments section below.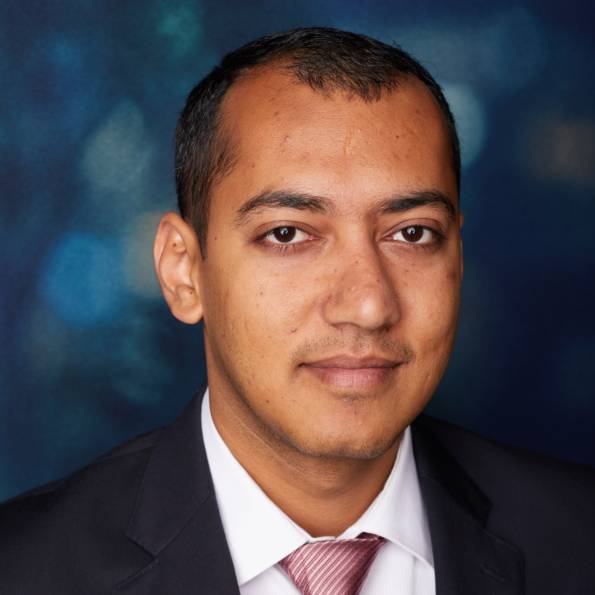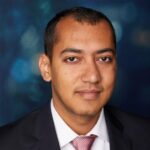 Abhishek Bhattacharya heads strategy and operations for Digitate, a software venture of Tata Consultancy Services. He is responsible for strategic planning and forecasting, business operations, enterprise risk management, and select key program initiatives. He has been part of Digitate since inception and has played various customer-facing roles before assuming his current responsibilities. Before Digitate, Abhishek worked in the system integration business playing various, different roles across geographies. Abhishek has a master's of business administration from IE Business School in Spain and loves to travel in his spare time.