Let's talk about good attitudes in ITSM. I've been a regular attendee at the Service Desk and IT Support Show (SITS) in London for a few years. And this year was yet another busy and fun ITSM event. It started with a trip in the 'wrong' direction – North – for a workshop in conjunction with itSMF UK at Glasgow University (it's always an honour to be invited back to talk to your old University, even it did take 42 years after graduation to get that invite). From a service management perspective this was just as important to me as SITS, since this was not an IT audience, but covered the whole range of services delivered within the University – even the University Chaplain was there. Enterprise-wide service culture is their particular goal, and judging by the enthusiasm and degree of involvement at the workshop, they're on the way to creating just that.
Back to SITS and good attitudes
I flew back to London for the traditional pre-SITS 'networking event' with old friends and new. Many thanks for Sophie Danby's always peerless planning skills and to Service-Flow and Spoke for their generous sponsorship of the evening.
At SITS itself, Toby Moore and I were a part of a Zendesk initiative – the IT service management (ITSM) Genie Bar – as 'experts' on their stand, offering a chance for attendees to come and talk about any aspect of ITSM. The conversations this generated were a great demonstration of ITSM's wide range – and also most enjoyable. Which gets me to the main purpose of this blog – I'd like to illustrate this by discussing four particular conversations that I had as part of this ITSM Genie Bar initiative. Plus, how they reflect the "good attitudes" I still find in ITSM.
ITSM best practice
The first, along with Toby, was about ITSM best practice in general – the nature of value, customer perception, and how to get good ideas accepted. We used 'cooking' as a relevant analogy and how getting people to realise they use best practice as a concept in their everyday lives helps get acceptance of relevant best practice in the work environment too.
We offered suggestions on techniques, like walkthroughs and simulation to help get the "good attitudes" changing messages across. I remember the last thought of that conversation – no-one should plan a meal at home without asking people what they like, or at least knowing what they don't like; we shouldn't be planning new or changed services or procedures without the equivalent knowledge.
Change management
The second conversation was about change management in a very small organization, where testing isn't integrated across the development/operation boundary. We talked about bringing operations awareness forward in the lifecycle, testing the service rather than it's components, especially testing that all operational requirements were in place before – or at least alongside – testing the functional aspects. Realizing that time spent thinking about the work you will have to do if things go wrong after go-live, can create a good focus for getting the testing right in the first place. Two things stick in the mind: an analogy around getting the young to be good to their older selves – holistic testing in development being the equivalent of not smoking, drinking to excess, and keeping fit. While it might make youth (or development) less fun and spontaneous, that loss is more than rewarded by the happier lifestyle enjoyed by the 40+ body. And worth it for the lack of issues and easier operations possible with more rigorous design and testing. The other, realizing we were talking about the informal introduction of some ideas familiar in DevOps to ITSM – generating the phrase 'creeping DevOps' to describe it.
ITSM tool providers and good attitudes
Next was a broader conversation with a team who were unhappy with their ITSM tool provider's attitude, trying to find out what are considered normal and common features in today's toolsets. It turned out that their supplier isn't delivering what are now almost universally available features, such as chat. We ended up describing their situation as being 'Just so 20th Century'. And, we discussed managing suppliers and contracts and vendor relations – all built around remembering you're the customer and should be getting what you pay for, not being told what to do by your supplier. All in all, this particular company left determined to ask for more and to stir things up a bit.
Service catalogue
Then, the last ITSM talk that stays in my mind was around getting started with a service catalogue: the initial benefits that come from knowing what your customers think they get from you, and what enabling services are needed to enable those external ones.
This was effectively a Greenfield site as far as service documentation was concerned and, as always, the advice was 'start simple, and build the detail as you reveal the need for it'. In fact my particular advice was that a first draft of a business-focused service catalog could perhaps be written out with a felt-tip board marker on a single piece of A4. Let the detail come later, but find the key services now.
My thoughts on ITSM and good attitudes
In summary, I felt the ITSM Genie Bar was a strong reinforcement of the good attitudes still prevalent in ITSM. It was great to see Zendesk understanding that by supporting general discussions around ITSM on their stand, rather than just pushing a tool for its own sake, which in my opinion made them look grown up and mature – and that can be an attractive proposition for a potential customer farther down the track. Plus, what can be better than helping people?
And finally, a word for the itSMF UK 
In addition to Zendesk's approach to exhibiting, the pre-SITS networking event, and the show itself, I also felt this way inclined towards itSMF UK. In between my two half days with Zendesk I attended their ITSM industry awards dinner, which I think went very well – and not just because they gave me an award. After a few years of – I felt – decline, it seems itSMF and their new PSMF initiative are bouncing back into better health – and a wider more relevant future. And, given how fundamental itSMF have been in getting our industry where it is – is almost certainly a good thing and a contributor to our good attitudes.
Oh, and – yes I admit it – it was a pleasure and an honor to be given the itSMF UK Paul Rappaport Award. Deserved or not, I loved the moment.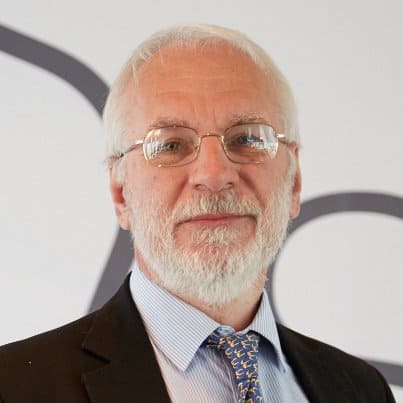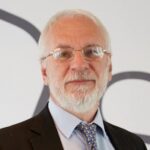 In 23 years working for the UK government, Ivor Macfarlane moved from forestry to ITSM via prisons, warehousing, and training. In 1999 he became an ITSM consultant and trainer, as a freelancer and directly for companies. He was an author for ITIL (versions 1, 2 & 3), ISO20000 and ITSM library and an ITIL examiner since 1991. An active contributor to social media and blogs, he is well known at ITSM events and has presented around the world (40 countries so far and on every continent except Antarctica). In addition to his work as an independent consultant, he also works alongside ITSM.Tools as an Associate Consultant.