Self-service for IT is easy, right? There's choosing the technology, setting it up, and then launching it to the adoring public – it's why self-service is now so popular and a key factor in company decisions around their investments in new IT service management (ITSM) tools. If only this were true. Well, the latter IS true. Self-service is very popular, with circa 80% of IT departments already having some form of self-service capability and self-service now a key ITSM tool selection factor, as per:
Source: SDI, "Life on the Service Desk in 2016" Report

Self-service isn't easy
Instead, it's my first statement – that self-service is easy – that was a little tongue in cheek and potentially false.
The same Service Desk Institute (SDI) report identified both the difficulties that organizations have in getting employees to adopt their new self-service capabilities and that service desks, or the wider ITSM teams, need to continue to invest in (and work on) how best to make it work.
It's a throwaway line but important point to make: without sufficient employee adoption of self-service there's no way that any self-service technology investment will make back the investment in it, let alone the promised return on investment (ROI).
Self-service success is possible though
It's what Freshservice customer M&C Saatchi and I will be talking about at the upcoming itSMF UK conference. How they received a 300% increase in self-service adoption almost overnight, i.e. when they changed their self-service capabilities in October 2015.
Source: Freshservice
This improvement was from a starting point – a self-service baseline – where:
The existing ITSM tool was deemed to be inflexible, i.e. difficult to configure and customize, and not user-friendly enough. Thus, end user uptake was poor, resulting in continued service desk work backlogs.
There was limited insight into usage and operational performance in terms of metrics and SLAs.
There needed to be a renewed focus on self-service – to drive efficiency and to relieve the pressure on an extremely busy IT team which was working with limited resource.
Getting the right ingredients for self-service success
Flipping the above negatives into positives wasn't enough for M&C Saatchi though. It also had a need to deliver improvements around:
Speed
Reporting capabilities
Process improvements – particularly around problem, change, and IT asset management – plus the ability to be self-sufficient in managing and evolving the solution
Integration with other tools and systems
Price
Plus, because of M&C Saatchi's line of business, the ability to be aligned with corporate branding guidelines was (and still is) also of paramount importance.
Reaping the rewards
Getting self-service right isn't just about "getting self-service right." It's about better business, built on a platform of:
Increased efficiency
Better service quality and quicker response times when quality is detrimentally affected
Greater insight into both performance and improvement
Potential cost savings – that while the move to Freshservice was initially cost neutral, going forward M&C Saatchi is making savings through the greater adoption of the self-service capability outside of IT.
But you don't really want to hear all this from me, you want to hear it directly from M&C Saatchi. And, more importantly, not just the "whats" – you and your company also need to hear about the "hows."
I can of course drop some aggregated tips (for self-service success) into this blog, such as:
Investing in better knowledge management – from changing behaviors, through ease of knowledge capture, to the ability to better exploit knowledge.
Offering choice of access and communication channels
Supporting mobile access
Recognizing the difference between UI and UX.
Using fit-for-purpose technology.
Exploiting existing corporate automation capabilities.
Looking ahead to opportunities outside of IT, e.g. by the HR department.
Starting with a friendly pilot group.
But it's the customer success story, and the detail of it, that will ultimately make a difference to your self-service adoption initiative. (I do have a separate blog in the pipeline that dives deeper into these tips though.)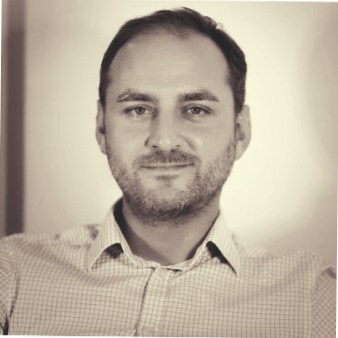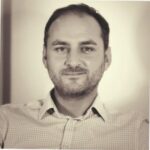 Simon is the UK General Manager at Freshworks, the Google-backed leading cloud-based customer support software company. Simon heads the company's operations and revenue strategy for the UK covering IT service management, customer service and support management. Prior to Freshworks, Simon has led global sales teams for Microsoft and Oracle database and development software providers. Simon is a Dad of two boys, and a keen sportsman, having completed Marathons and England trials for football.