The COVID-19 crisis likely affected all of us adversely to differing degrees. As a minimum, we all lost the personal freedom that we previously took for granted. For many though, the consequences have sadly been much worse. Whether affecting our loved ones, our employment, and "financials," or something else. Worryingly, that "something else" could be your well-being or the well-being of the people you care for.
Well-being and IT
If you went to an IT service management (ITSM) industry conference in 2019, then you likely saw a keynote presentation related to "well-being." It seemed like the industry had finally woken up to the need to take better care of its people and their mental health. However, this was perhaps wishful thinking on my part – with an ITSM.tools survey run in the latter half of 2019 delivering some shocking statistics on the state of our well-being. These are repeated at the end of this article, but I suggest that you don't look at them before completing the new survey.
Sadly, the COVID-19 crisis put paid to many of the global ITSM conferences in 2020, so we don't know if the conference momentum of 2019, at least, would have made it into this year. What we do know though is that much has been written about the impact of the crisis on people – from personal concerns of contagion to working in isolation.
Please help @ITSM_tools by taking 1-2 minutes to answer this (anonymous) well-being in IT survey, so we can see the true impact of #COVID19 on our mental health. #mentalhealth #wellbeing
Click To Tweet
The impact of the COVID-19 crisis on your wellbeing
On the one hand, there were positives. Working from home removed the stresses of the daily commute (with this possibly continuing post-crisis). Perhaps allowing more family-time than ever before. Plus, for some, being furloughed (and hopefully not terminated) provided the opportunity to benefit from the free time to do the things that work has previously stopped us doing – from DIY and gardening to baking.
On the other, there's probably a far longer list of things that have adversely affected the well-being of people. Looking beyond the concerns regarding the virus and its impact on the world and our personal "physical" health. There was, and still is, much that's likely "running through our minds" whether we know it or not. For example, the health of family members, particularly those we didn't see for so long and are still at risk. Or the invisible effects of remote working, or being furloughed, and the lack of interactions with colleagues. Or concerns that our long-term employment is at risk or about how to get a new job right now. And, finally, especially at the outset, there was just so much work to be done. Sometimes work that we weren't used to, or comfortable, doing.
Of course, the personal impact of the crisis is far more complex than these two paragraphs. But, hopefully, it makes my point – that the crisis will have likely affected our well-being whether we realize it or not.
Can you please spare 1-2 minutes to respond to this anonymous, 8-question (multiple choice), survey on Well-being in IT? #wellbeing #mentalhealth #COVID19
Click To Tweet
It's why ITSM.tools is running its Well-being in IT survey again – the survey is now closed. This time with three extra questions to reflect any well-being changes – positive and negative – caused by the crisis.
So, please help us to help others – including yourself – by spending 1-2 minutes responding to our anonymous, 8-question (and they're multiple choice), survey on well-being in IT – the survey is now closed. As before, the results will be made available via the ITSM.tools website as soon as we have a sufficient number of responses.
Thank you for taking the time to participate in the survey. If you'd like to speak with someone about how you're feeling, or about a friend, family member, or colleague, then please contact (charitable) mental-illness organizations such as SANE (in the UK) or similar that are available where you live.
The previous survey results – Well-being in IT at the end of 2019
Our previous well-being survey highlighted the following issues:
86% of survey respondents think that working in IT is going to get harder in the next three years (at least for some roles). With only 9% thinking not.
35% of the survey sample feel that their personal efforts aren't recognized, and another 48% state that it sometimes happens but not enough – equaling a total of 83% of survey respondents feeling undervalued in their jobs. Leaving only 17% of respondents that feel valued.
71% of survey respondents state that working in IT has adversely affected their well-being to some extent. 21% considerably – which sounds worse when stated as one in every five people.
43% of survey respondents feel that their immediate manager is not suitably skilled to identify and deal with employee well-being issues. Another 32% think that they're only partially skilled. Which is three-quarters of immediate managers.
37% of survey respondents feel that their employer doesn't have suitable mechanisms for preventing and helping with employee well-being issues. Another 34% that they need improving. Which is again close to three–quarters of companies.
In 2019, working in IT had adversely affected the #wellbeing (to some extent) of 1 in 5 people. How will this figure change in 2020? Please take this @ITSM_tools survey to help us find out.
Click To Tweet
You can read all of the detail in the 2019 The State of Well-being in ITSM – it's Not Great article.
Want more? Here's an overview of ITIL organizational change management.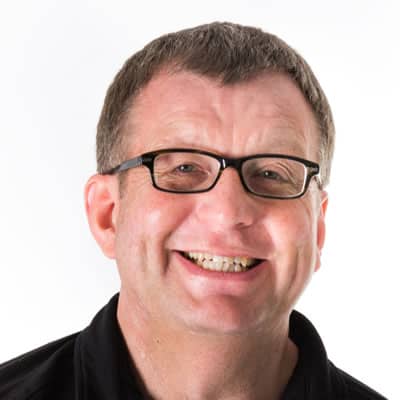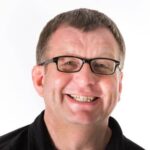 Principal Analyst and Content Director at the ITSM-focused industry analyst firm ITSM.tools. Also an independent IT and IT service management marketing content creator, and a frequent blogger, writer, and presenter on the challenges and opportunities for IT service management professionals.
Previously held positions in IT research and analysis (at IT industry analyst firms Ovum and Forrester and the UK Post Office), IT service management consultancy, enterprise IT service desk and IT service management, IT asset management, innovation and creativity facilitation, project management, finance consultancy, internal audit, and product marketing for a SaaS IT service management technology vendor.