Let's talk about developing a teaching model for ITSM. You don't need to be a professional training provider to be faced with a need to deliver IT service management (ITSM) training or education to others. It might be the delivery of business-related training, in the context of service management, to a group of your ITSM practitioners. It might be the sharing of ITSM best practices with other IT personnel who sit outside your organization's ITSM team(s). It might even be for suppliers where you want them to understand what ITSM means for your organization and the role they need to play in your operations. Or it might be "overview" education for teams in other business functions as you start to employ enterprise service management practices to improve their operations and outcomes through the execution of a digital transformation strategy.
In all of these scenarios, you probably know exactly what you want your "students" to learn from your training/education but how do you ensure that you "hit the bullseye" with how you share the learnings? To help, this article explains some of the key attributes for creating a successful teaching model for ITSM (or for any other area for that matter).
This article explains some of the key attributes for creating a successful teaching model for #ITSM (or for any other area for that matter).
Click To Tweet
Teaching Model for ITSM: Start by preparing a teaching structure
Learners acquire knowledge from their interactions in real-life situations along with their social environment; they're part of it. For example, a class with participants who've had diverse experiences, from different organizations, and different backgrounds and roles will benefit from various activity settings such as discussions, practices, and assignments that encourage interactions.
Understanding that we all come from different life experiences, makes the classroom an opportunity to show students how to learn from one another as part of the teaching model for ITSM. However, it's incumbent upon the instructor to set or create a baseline, defining the meaning of various ways of thinking and feeling for their class. For example, if I say we're going to "walk through how to tie your shoe," ten students may have up to ten different ways to think about the sequence and what they feel about tying their shoe.
The instructor needs to lead by example. They demonstrate tying their shoe and, for each step, share what's going on inside of them – what they're thinking or feeling. As the instructor is going through the exercise, the students reflect on what is going on inside themselves, comparing how they go through the motions of tying the shoe. The result is that the student now has a method of comparison and association. As the student goes through the class, they can now relate their own life experiences to the instructor and their teammates. When in discussions with their teammates, they have a common reference point or example which they can use to help understand one another.
Create a flexible teaching environment
Extensive information is likely available in any relevant coursebooks. However, the delivery of the content, examples, case studies, activities, and assignments needs to be adjusted based on the participants' experience and skill levels. The instructor should construct the exercises such that they're a progression. Start with the basic core information used as the foundation of the subject matter. Then, as the exercises build upon one another, increase the complexity of each exercise as you create your teaching model for ITSM.
When we "increase the complexity," we mean not just the exercise steps but also challenging the students in more complex associations of their life experiences. For example, in the first exercise, the goal is to have the student associate a feeling of "good" versus "bad." In a future exercise, the goal is to have the student associate a feeling of "honorable" versus "non-honorable."
Teaching Model for ITSM: Design intentional content
Conceptual content is developed by determining what needs to be taught. Some topics are critical for learners. Those topics can have self-studying content and then activities and assignments to enhance learning. Some topics are only for reference, i.e. it's available to learners as a reference. This approach allows educators to minimize classroom time for content delivery and increase classroom time for practicing concepts key to learners.
For experience-based training as a teaching model for ITSM, the intent is to create a series of exercises that build upon one another with the end state in mind. It provides the student with the most realistic experience possible for their real-world situation. The content needs to be focused on being prepared for various situations. For example, the content needs to include when things go according to plan and potential situations where things go wrong or not to plan. Each industry or role has common risks that are part of doing business. To best train or educate the students, the mitigation for these common risks needs to be included in the training.
Hopefully, this article on developing a teaching model for ITSM has been helpful. If you'd like any more information, we've produced a longer guide for creating effective training called "How To Apply Different Teaching Models In An Online World."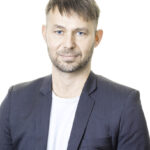 Jakob is an experienced Digital Transformation Coach, ITIL Expert, DevOps, and Agile certified trainer. He is heavily invested in advising large and medium-sized companies on their digital journey and transformation. Jakob has specialized primarily in IT service management and project management subjects.
Jakob is a skilled trainer and facilitator able to effectively transfer his experience to participants in ITIL, DASA DevOps, and PRINCE2-Agile (incorporating Scrum, Kanban, and Lean) as well as advanced project management and service management disciplines. He is certified and experienced in business simulation games like Phoenix Project (DevOps) and  MarsLander (ITIL 4 and DevOps) from GamingWorks.