A traditional explanation of cost centers versus profit centers holds that "while profit centers are operated with a focus on bringing in revenue, cost centers are not associated with the direct generation of profits." While this explanation is accurate from an accounting standpoint, there's no question that a help desk can function as a profit center whether it functions for an internal or external customer.
It's true that IT service management (ITSM) help desks are usually viewed as cost centers. In fact, industry studies show that five of eight help desks are perceived as cost centers by other departments within their companies. It's also true that the metrics associated with a help desk usually involve things like agent productivity, cost per call, and other measures of efficiency. However, savvy managers have found that changing how the help desk is perceived lays down a path to it becoming a profit center.
History of the help desk
Throughout much of the history of help desks—which have also been known as help desks, customer service centers, support centers, and contact centers—their goal has been to solve customers' specific problems. These help desks came into existence in the 1980s when mainframes ruled IT. And those early help desks were primarily dedicated to "break-fix" issues.
Then, in the late 1980s the UK government established the Central Computing and Telecommunications Agency (CCTA) with the goal of improving the quality of the IT services the government was buying. More specifically, they wanted to lay the foundation to reduce the cost of IT services and increase their quality through the use of best practices. This effort matured over the years and eventually became the five-volume set of books known as ITIL.
One of the key IT support concepts that came from ITIL is the term "service desk." This term, and the best practices espoused by ITIL, changed IT industry thinking from a break-fix perspective to a service desk that delivers services to end users, as well as providing all the traditional help desk activities.
"Services" include answering the "How do I…" questions. They include notifying users of an impending period of maintenance when the IT system will be unavailable. They include notifying customers of zero-day threats, malware infections, and new features. In short, a service desk is the customer-facing component of a comprehensive service-delivery business model—one that can have a dramatic impact on customer satisfaction levels.
The first step in moving from a held desk cost to a profit center
Therefore, the first step in moving from a cost to a profit center requires that you achieve the highest possible level of customer satisfaction at the lowest possible cost. This is fundamental.
Achieving these results will requires a method of monitoring that can consolidate multiple, siloed support technologies into one dashboard and then correlate that data to display the performance metrics that enable managers to take control of the customer experience.
However, once this has been achieved, there's an additional step you need to take that will lead you toward becoming a profit center.
The need to align with C-level goals
Align your IT help desk with the business outcomes your C-level management values most highly.
While each member of the C-suite may want similar outcomes, some will be unique to the executive's position. For instance, the CFO values revenue generation, while the COO seeks initiatives that drive sustainable growth. The CMO, let's say, wants to incorporate customer feedback when developing new products and services or enhancing existing ones.
So, how can your service desk help the company's leaders achieve these outcomes?
Whatever the goals may be, take the time to understand them
Talk to your C-level execs about the services you currently offer customers, emphasizing the service desk concept rather than the outdated "help desk" approach. Discover which of your services can assist the executive in realizing his or her goals. Be open-minded because you may find it necessary to add new services. Then:
Tie the operation of your service desk to the desired outcomes by making it clear how your service desk can assist. For instance (where external customers are supported by the service desk), if the goal is to give the CMO customer feedback to use in product development, you might provide historical data from your CRM, ticketing, or other systems. Or, you may ask your first-tier agents to briefly survey each customer upon resolving their incident, then provide that feedback to the marketing team.
Because you'll probably incur some costs in helping management obtain their desired results, keep a running measurement of the ROI you're getting on each such initiative. Share that information with the executive involved to demonstrate the value you're providing. When you keep the lines of communication open you're showing it's possible to offer similar solutions to others in the organization.
The value of customer satisfaction
Building initiatives around customer satisfaction (CSAT) is also an especially good recipe for success because CSAT is one of every help desk's foundational goals. As well, top executives place a lot of value upon high levels of customer satisfaction simply because it delivers so many desirable business outcomes.
Satisfied customers benefit the business in the following ways:
They become word of mouth advertisers for your company or brand. Finding new customers is costly, so this effect not only brings new customers into the fold; it does so without the customer acquisition costs normally incurred.
They tend to be more loyal, which reduces churn in the customer base and increases their lifetime value.
They bolster your employees' perception of the company, leading to high morale, greater productivity, and employee retention.
They give you a competitive advantage in the marketplace.
Putting it all together to improve your help desk
Your service desk may well be the single biggest point of contact between customers and the company or brand. It's important to communicate that often-overlooked fact. When upper management understands that—and the service-oriented nature of your operation—the help desk can begin to return new value to the company and become known as a profit center that contributes verifiable revenue to the organization.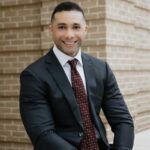 With a background in IT industry best practices and an interest in emerging technologies as they relate to business performance, Evan  is the co-founder of the enterprise SaaS company Real Data Technologies, providing the ServeOptics service support performance metrics solution leveraged by IT leaders who support businesses in gaining a competitive advantage over competitors.