Organizations are increasingly aware of the importance of employee experience to business operations and outcomes. In particular, that the quality of IT service delivery and support plays an important role – especially in facilitating employee productivity, .i.e. the ability of employees to do the work they need to do when they need to do it. After all, there are very few organizations and employees that aren't enabled in their work by technology. But how do you measure employee experience (and then improve it)?
Organizations are increasingly aware of the importance of employee experience to business operations and outcomes, but how do you measure and improve it? This article by @StephenMann explores. #EX #employeeexperience
Click To Tweet
Recognize that employee productivity is a key influence on employee experience
If you're new to the concept of employee experience, then you might think it strange that this article's introduction quickly leaped from employee experience to employee productivity. The reason is that an employee's productivity plays a big part in their experience as per this Forrester Research quote:
"Psychological research shows that the most important factor for employee experience is being able to make progress every day toward the work that they believe is most important."
So, how are your organization's IT service delivery and support capabilities enabling employee productivity? But, before you reach for the potentially large portfolio of IT-related metrics that your IT department produces each month, let's first question whether they're a great measurement tool when you need to measure employee experience.
Look at your traditional IT metrics and employee experience measurement
In the past, I've written, and spoken, at length about the common metrics mistakes that we see in the IT service management (ITSM) industry – particularly related to the many, many performance targets that IT service desk and their staff are subjected to.
Back then though, employee experience wasn't a mainstream thing. So, the closest I probably got to calling out the related deficiencies of traditional IT metrics was:
Their relevancy to key stakeholders, including employees (do they care that you met a given target?), and the notion that if you measure the wrong things, then you get better at the wrong things
That IT performance is often measured at the wrong point.
I've been talking about IT measuring success at the wrong point since the late noughties via this pizza delivery analogy that I finally included in a Forrester blog in 2012:
"The pizza company has a palatial store and has invested in the best catering equipment (read state-of-the-art data center). It employs highly qualified chefs who take pride in creating culinary masterpieces. When the pizza leaves the store, it scores ten out of ten on the internal measurement system. This is, however, measuring at the point of creation rather than the point of consumption.
Now consider the customer view of the pizza when it arrives: it's late, cold, has too much cheese, the wrong toppings (even toppings that are unrecognizable to the customer), and it costs more than the customer expected (and wanted) to pay."
Sound familiar from an IT perspective?
Both of the two deficiencies are relevant here, but so is that traditional IT metrics are very operationally focused – reporting on "how fast" and "how many" as a form of "how well (did we do?)." The IT service desk's customer satisfaction questionnaire is also likely to focus on the "mechanics" of IT support rather than the outcome (for the employee) and the associated employee experience.
Here's how to measure your IT organization's employee experience
In some ways, I can't tell you how to measure employee experience in your organization – because I don't know what's most important to your employees. So, I don't know the "what" that needs to inform the "how." In the same way that I don't know what they struggle with, IT-wise, and the impact that these struggles have on their productivity in particular. But, more importantly, do you know?
I can't tell you how to measure your IT org's EX because I don't know what's important to them to be able to inform you of the HOW. But more importantly, do you KNOW? @StephenMann writes about measuring #EX in this article.
Click To Tweet
What I can tell you, though, is that there's likely currently an experience, or expectations gap between the IT and end-user views of IT performance, with the traditional IT metrics failing to identify employee issues, and offer insight into the causes, such that improvements can be made. Because the combination of these traditional IT metrics not focusing on what's most important to employees, measuring performance at the point of consumption, nor looking beyond the operational mechanics of IT service delivery and support means that the insight they provide is likely misaligned with the employee view of IT performance.
So, when you measure employee experience, the "how" needs to address these issues by:
Understanding what's most important to employees. For example, in the 1E "The New Digital Workplace" survey and report, 98% of employees said that the performance of their endpoint is important. For your organization, this will likely be an interactive process but an important starting point is to appreciate that any performance monitoring and survey use needs to be "about them, not us." Think about it, how often do you see survey questions that ask, "How did we…?" rather than "How do you feel/think…?"
Measuring IT's performance as close to the employee as possible. Whether this is based on employee "sentiment" surveys, operational (application, infrastructure, and network) data, or the combination of both. For example, 1E calls out four pillars of experience – stability, responsiveness, performance, and sentiment.
Differentiating between the need for incident management and problem management – because not everything is going to be an immediate, one-time fix.
Appreciating that regular experience and operational data analysis is needed to identify problems and their root causes. For example, the review of technical and sentiment-based data in unison to identify "peaks and troughs."
Recognizing that timing is important – from when feedback is sought (and we measure employee experience) to how quickly issues are fixed and wider-affecting deviations from what's expected, and needed, are identified and acted upon.
Aiming for prevention rather than waiting to apply the cure. In ITSM terms, it makes business sense to thoroughly test new services before they're deployed into production. Changes too. This philosophy can also be applied to the experience such that it's not just a case of whether the technology works but also that the change, as a minimum, doesn't adversely affect the end-user experience (including their productivity). This can be achieved by assessing the impact on "synthetic users" before deploying to real people.
The measurement of #EX isn't ultimately about you & how well the IT org is doing. It's about the employees you serve & being able to improve the service & support they receive such that they can be more productive.
Click To Tweet
Finally, don't measure for measurement's sake
When you measure employee experience it shouldn't be about you and how well the IT organization is doing. It's about the employees you serve and being able to improve the service and support they receive such that they can be more productive. So, it's about improving the status quo in line with employee needs and expectations. It's about taking actions based on the feedback you receive and other data/information. There's also an important virtuous cycle here. Where the more that feedback is demonstrably used to improve things the more likely people are to spend their precious time on providing feedback.
What else would you add to this list of elements related to how to measure employee experience? Please let me know in the comments.
Transparency statement – this article was sponsored by 1E following a demo of its Digital Experience Monitoring and Employee Engagement solution. Its content is the opinion of the author and has been written from an impartial standpoint.
You might also like this article on availability management.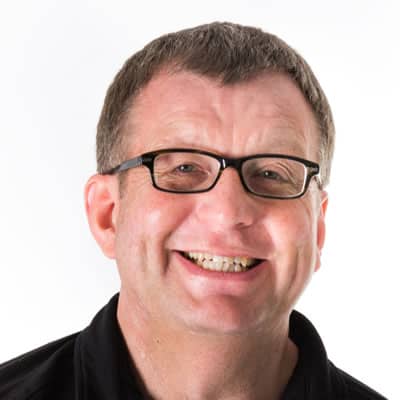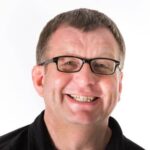 Principal Analyst and Content Director at the ITSM-focused industry analyst firm ITSM.tools. Also an independent IT and IT service management marketing content creator, and a frequent blogger, writer, and presenter on the challenges and opportunities for IT service management professionals.
Previously held positions in IT research and analysis (at IT industry analyst firms Ovum and Forrester and the UK Post Office), IT service management consultancy, enterprise IT service desk and IT service management, IT asset management, innovation and creativity facilitation, project management, finance consultancy, internal audit, and product marketing for a SaaS IT service management technology vendor.