In ITSM.tools' 18 Top ITSM Tips for a Better 2018 article, tip #17 tip resonated with me because it's all about the people and not the IT service management (ITSM) processes and tools:
"Appreciate that digital transformation is about people change not just new-technology use cases – that while technology is involved in creating new products/services and revenue streams, and improving both customer engagement mechanisms and back-office processes; digital transformation is ultimately a requirement for people to do things differently."
It's not about the technology, it's not about the processes, it's all about the people.
Without a focus on the latter, the former have no worth.
Dealing with (people) change
The aforementioned article talks about: customer focus, IT asset management (ITAM), automation, artificial intelligence (AI), customer experience (CX), consumerization, cloud, DevOps, service integration and management (SIAM), security, the internet of things (IoT), business relationship management (BRM), and digital transformation.
WOW! It's a lot of change. And on top of this is the continual demand of the business for IT departments to deliver more and faster so that they can remain competitive or relevant in a world in which change is now constant.
We're moving into an era of increasing disruption and if there's even been a time to focus on our people – it's now! Without such a focus on the people side of change, none of the other required changes will come to fruition.
Constant change is "the new black"
Not only is change constant today, it's also unpredictable and complex. Organizations need to be ready to change direction at the drop-of-a-hat due to dynamic and disruptive internal and external factors.
This is why I argue that the term "organizational change management" is an oxymoron – you cannot manage what is often intangible and unpredictable.
So how do we focus on the people side of change in this brave new world of constant and complex change?
How should IT departments approach people change?
We need to take a radical look at the approaches to organizational change management (OCM) that most organizations utilize today – most of the frameworks, methodologies, and approaches in use have 3, 4, or 5 steps. For example:
AIM – plan – implement – monitor
Bridges – letting go – the neutral zone – new beginnings
LaMarsh – identify – prepare – plan – implement – sustain
Prosci – prepare – manage – reinforce
Satir – late status quo – resistance – chaos – integration – new status quo
This is by no means an exhaustive list, but these are all assuming episodic change and are primarily based on the 1940's organizational change management model from German-American psychologist Kurt Lewin.
Lewin's model had 3 stages – unfreeze – transition – refreeze.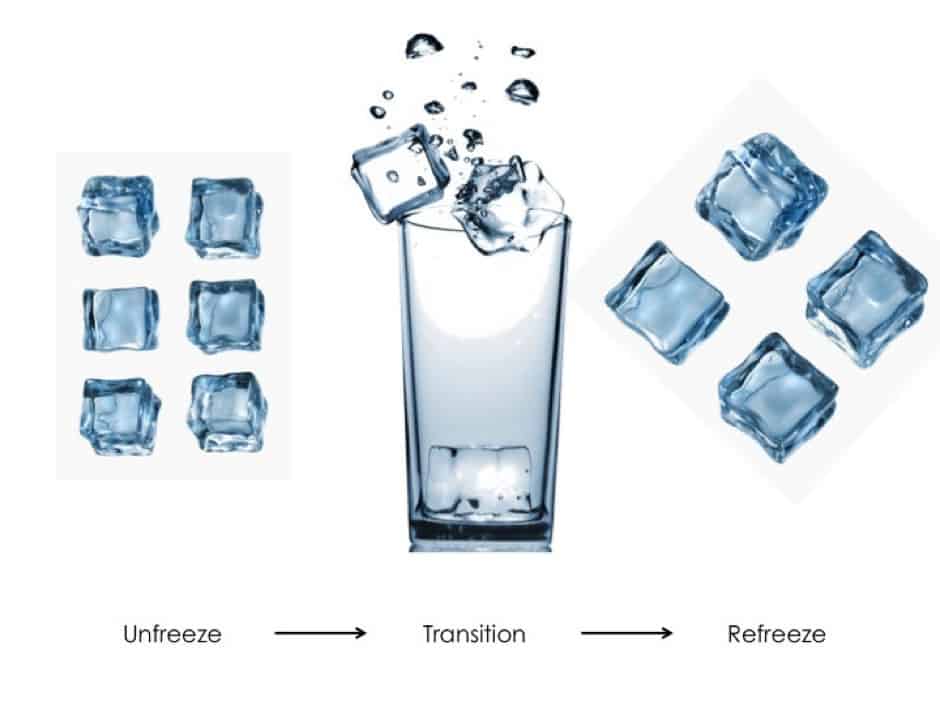 However, Gary Hamel and Michele Zanini, writing for McKinsey on people, offered up an alternative viewpoint:
"Psychologist Kurt Lewin's seminal "unfreeze-change-freeze" model still guides how most leaders think about change. But in a world that's relentlessly evolving, anything that is frozen soon becomes irrelevant. What we need instead is constant experimentation—with new operating models, business models, and management models. Not freeze and refreeze, but "permanent slush."
That our approach to organizational change management needs to become less rigid and more natural.
People change is everyone's business
We need to create an organization in which change is truly everyone's business. This means that our employees are self-managing (i.e. they decide what to work on, how to work on it, and when to work on it). Decision-making is decentralized so that decisions are made at the place in the organization that makes most sense.
If decisions have to flow up and back down a hierarchy of people, opportunities will be missed and the organization will cease to be relevant or competitive. Everyone should be allowed to innovate, experiment, and be creative.
There also needs to be high levels of collaboration and cooperation.
These sorts of changes will allow us to stop talking about "resistance to change" and start talking about "resilience to change."
We do not have time – in a world of constant change – to micro-manage resistance.
We need a workforce that accepts that change is constant and complex, and what we were planning to do yesterday could be very different to what we are doing today.
We can build that resilience through behaviors such as decentralized decision-making, self-management, constructive conflict, trust and respect, role fluidity, transparency, meaningful conversations, adaptive leadership, accountability, support, and shared goals, to name but a few.
When change is made everyone's business, and everyone can make the changes needed as fast as they are needed, not only will the organization survive but it will also thrive.
Basically, you have to kill the people hierarchy!
Kill the hierarchy!
For an organization to survive and thrive in a world of constant and uncertain change, the organization has to be one in which leadership is important, but MORE important is a collaborative workplace for people in which transparency and creative freedom reign over hierarchical boundaries.
This enables innovation, creativity, experimentation, rapid decision-making, agility and employee ownership, engagement, and influence. There is widespread autonomy, and everyone leads.
The only way to enable a "faster" organization that can respond to constant change is to flatten the structure. It needs to move away from a structure of hierarchical control to a flatter structure that removes the bureaucracy that slows organizations down.
Sound like anarchy? Well it isn't. There are many examples of very successful organizations who are successful because of these behaviors. Take a look at: Zappos, Morning Star, W.L. Gore, General Electric, Caterpillar, Valve, GitHub, Pixar, and SemCo.
They have become "flatter," everyone can lead, and everyone can drive change.
It is important to note that most of them also have "guardrails" or principles that guide everyone in what they do. If people follow those principles, then all is good.
Principles or guardrails help employees make quality decisions faster and with less risk
Organizations see greater synergy when employees are provided with context for understanding business needs, guardrails for decision-making support, and responsibility for the decisions they make.
Guardrails keep decision-making aligned with organizational goals and objectives.
To successfully transition people and the organization through constant change, we need to remove the bureaucracy, flatten the hierarchy, speed up decision-making, empower and involve employees, and give control to those that are the one actually doing the work.
Organizations need leaders not managers
OK – now we get to the crux of the matter!
If we're going to ensure that we have a people workforce that is resilient to change, we need leaders not managers.
Leaders need to lead not manage and help employees become leaders themselves and resilient in the face of constant change.
"The manager does things right; the leader does the right thing."
~ Warren Bennis
Building resilient teams is about effective leadership, team cohesion, mutual support, and open, honest communication.
Leaders have to lead by example. Leaders encourage team cohesion, are supportive, recognize progress, communicate effectively, and are transparent.
Removing employee autonomy through command and control management will destroy employee resilience in a world of constant change because they're at the mercy of the manager! We need leaders who will build a culture in which everyone leads.
Leaders have to "get out of the way" and give employees autonomy, decentralize decision-making, and allow everyone to self-manage. Great leaders inspire, and then get out of the way.
"Surround yourself with great people; delegate authority; get out of the way"
~ Ronald Reagan
Leaders have to do two things – surrender control and tolerate risk
Control just slows everything down and leaders become bottlenecks. The organization is suffocated. Surrender brings speed, innovation, creativity, and collaboration. Control brings frustration, cynicism, disengagement, and mistrust.
Leaders need to get out of the way and let employees take calculated risks.
Great leaders let employees take risks without adverse recourse. We need people who are creative and innovative. Fear of repercussion will stifle this.
Want to know more?
I've had some interesting conversions on social media lately with change practitioners who are still hanging on to 50-page change management strategy documents supported by a communication plan, training plan, resistance management plan, and reinforcement plan.
We simply DON'T HAVE TIME for that anymore. They may have their place today but they certainly won't tomorrow.
It's time for change to change!
It's time for a wake up and shake up if we're to honestly put people first and make sure that is all about the people.
Open invitation:
If you're in the vicinity of Melbourne, Australia on Friday 16th February 2018, I invite you to a breakfast seminar at which I am presenting 'Change Management is Broken!'
It's a free event and all attendees will receive an advance copy of my white paper of the same name. I'll be exploring a lot of what has been written here on change and people plus more!
You can find all the details here.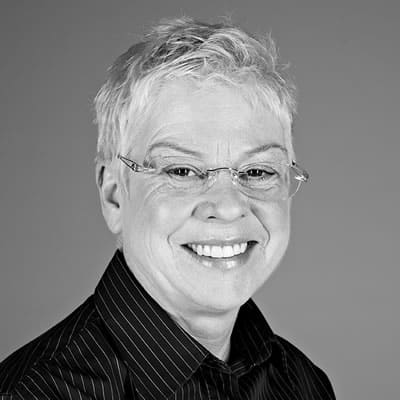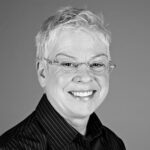 Karen is a self-professed service management and organisational change management rebel with a cause.
Acclaimed internationally as an author and speaker, with industry acknowledgement of her reputation as a thought leader, she provides both strategic and practical advice and insights to her audiences.
Her ability to share her experience and knowledge ensures that everyone is empowered to make a difference within their organisation.
She is the author of 5 book on leadership, change and workforce resilience.
In 2014 itSMF Australia bestowed her with the Lifetime Achievement Award for her contribution to the industry. She has contributed to many service management piublications.
For the last five years she has been voted one of the top 25 thought leaders in service management by HDI. In 2017 the Business Relationship Management Institute presented her with a Global Excellence Award and in 2018 CMI Victoria awarded her the Rebel Award for "The person breaking all the rules to make things better for all".