In my experience, it's often the case that IT service management (ITSM) and IT asset management (ITAM) are treated as two separate corporate IT disciplines. But this misses the great opportunity for your organization to improve both capabilities by bringing them closer together to deliver greater business value than is realized by keeping them in their respective silos. Thankfully, this is something that's been formally recognized in ITSM industry best practice, with ITIL 4 adding ITAM as one of its 34 management practices.
Please keep reading to find out – via eight tips – why and how your ITSM and ITAM capabilities will be better if you focus on getting them working together for the better.
This article by @ArielG_ explains – via eight tips – why and how your #ITSM and #ITAM capabilities will be better if you focus on getting them working together for the better.
Click To Tweet
1. Breakdown the operational silos, but carefully
Your ITSM team might know very little about ITAM, and vice versa, which likely means that they're both operating suboptimally. There are so many benefits for bringing them closer together – some of which are highlighted below – but before doing so it's best to get a shared understanding of why the closer working is beneficial and what it will involve. Think organizational change management because this is a change to the traditional ways of working for both parties.
2. Starting small works when bringing ITSM and ITAM together
There's no need to flick the switch to go from complete isolation to full integration. Instead, your organization might find it easier and better to start with one, maybe a few, changes that significantly help both parties. For example, integrating ITAM software license data in the ITSM (and IT service desk) service request process such that recovered software licenses can be reused. This saves both time and costs and potentially delivers a better employee experience too.
3. Leverage ITAM to replace potentially missing configuration management capabilities
Not only are ITAM and configuration management different IT-management beasts, while configuration management and the introduction of an effective configuration management database (CMDB) might be too hard for some IT organizations, your existing (or new) ITAM capabilities and data can be used to fulfill a number of ITSM needs that would be otherwise supported by configuration management capabilities. Some of these are called out below.
4. Benefit ITSM and ITAM operations and outcomes by sharing system data
Your organization might be keeping the data and insight from the corporate ITSM tool and ITAM tool (or spreadsheets) as "information islands." However, each data set can be used as a minimum to improve the quality of the other. For example, data from the IT service desk can verify the ownership and use cases of IT assets that haven't been picked up by network scanning tools recently. Or the IT service desk can use data from the ITAM tool to better identify employees that aren't using their services – this might be because they have no issues or there might be an opportunity to improve service desk use.
Benefit #ITSM and #ITAM operations and outcomes by sharing system data says @ArielG_. Here he explains why.
Click To Tweet
5. Use ITAM data to improve incident resolution times
While this could be a subset of #4 (as could the following bullets), it deserves its own bullet. Here a service desk agent with IT asset(s) data in the context of a reported issue can understand the root cause and potential remedies more quickly. For example, that two installed applications conflict or the asset's level of RAM is insufficient for a given application.
6. ITSM processes integration helps ensure ITAM data accuracy
Incident management, service request management, and change management/enablement all either add to, reduce, or change IT assets, hence the integration of ITSM and ITAM tools – to ensure that the ITAM tool reflects the changes – is going to help ITAM data accuracy. Network monitoring tools help too but not when the assets aren't connecting to the network. For example, where the IT service desk is asked to remove access privileges for a leaver, but the return of the physical asset gets overlooked.
@ArielG_ shares eight tips for why you should be bringing #ITSM and #ITAM closer together for better business outcomes.
Click To Tweet
7. Employees can self-audit their IT assets using the IT self-service portal
It's not complicated – an employee simply ticks the relevant boxes related to a list of IT assets, for which ITAM data shows them as the owner, on a periodical basis. Similarly, the IT service desk can request IT asset details when employees contact them with an issue.
8. ITAM data helps technology refresh projects to work better
Technology refresh projects – for instance, where a quarter of laptops are upgraded each year across four years – benefit from access to ITAM data on several levels. Here, the asset data allows the full scope of the refresh, including hardware and software costs, to be known and offers the opportunity for savings to be made. For example, that hardware won't be replaced if insufficiently used (identified by monitoring or software usage data) and that underused software will be uninstalled or replaced with cheaper alternatives.
So, that's my eight tips for why you should be bringing ITSM and ITAM closer together for better business outcomes. What would you add? Please let me know in the comments.
If you liked this ITSM and ITAM article, you might like the following ITSM articles.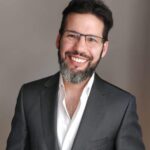 Ariel is a driven executive with 15+ years of experience, passionate about technology and innovation, and Endeavor entrepreneur since 2013. Proven leadership in building successful businesses from startup to success, with the ability to blend market research and analysis with technical innovation to deliver winning solutions.