Let's talk about business BRM. I read somewhere that the best IT department is one that is invisible and everything just works. On the ground, I also see IT departments constantly having to justify their existence and defend their spending. This isn't an easy task if you're invisible.
In my last blog, I suggested that we get out, to go beyond the glass wall, to better understand other lines of business and the business as a whole. It's a very simple concept and the first step on a journey of cultural change for the corporate IT organization and its customers.
In this blog, I suggest that we take this a little further as I look at:
Our strengths and weaknesses
Making the IT department more visible and empowering staff
Formalizing business relationship management (BRM)
Understanding the IT department's strengths and weaknesses
So we all know we are incredibly busy. We have infrastructure and applications to maintain, databases to optimize, backups, upgrades, patches, new equipment to configure, old equipment to dispose of, and loads more too. Then we have the service desk, projects, development, and perhaps even a continual service improvement (CSI) plan.
If we want some evidence of what we spend our days doing, we can look at the results of some IT performance assessments – the graphic below shows a high-level view from multiple companies and is made up of over 30,000 responses. Each assessment consists of around 250 questions, distributed to IT management, IT staff, business stakeholders, and end users.
Source: Assessmint
It's no great surprise to see that we are up on our IT service management (ITSM) processes and IT asset management (ITAM) which is probably why we think our customers are generally happy with our IT service delivery.
If we look at the pinch points, strategy/vision and organization/culture don't fare so well and we're certainly under performing in the areas of skills development and project/risk management. I guess you could interpret this as a job well done by an "invisible" IT department and many people will tell you that customer satisfaction is the only metric that counts, if that's the case we've pretty much nailed it.
But are we really helping to improve our business or just providing an excellent service that keeps the lights on?
Diving deeper into these BRM results
With the results of any assessment, we need to understand that just because we're not particularly strong in an area it doesn't mean it's the place to throw all our improvement resources at. Of course, at the other end of the spectrum, we could try to get even better at the areas in which we're already strong but I suspect that would make little difference to customer satisfaction ratings. Either way, the benchmark data doesn't immediately tell us how IT is helping to improve the effectiveness of the business and how to be even better.
I've spent a lot of time looking at the underlying data and the project management area reveals some interesting insights. There were way more entries complaining about projects than any other topic. Where a repeated statement was that projects were dumped on people with no particular previous involvement and that these were expected to be completed in addition to their day-to-day tasks. Communication was also a big issue and that cost tracking was pretty much ignored, in particular when it came to monetary allocation of resources. To me this doesn't sound like we are close to the business, understanding our expenditure or the value of what we're delivering.
Then analysis of the skills development data shows that we're nearly all ITIL qualified to some level but as far as project/risk management and BRM are concerned very little formal training had been received. I'm not suggesting that we all need to rush off to get PRINCE2 qualified or to flood the business with business relationship managers, but I do think we'd benefit from simply improving communications and better aligning IT with business goals.
The continued issues with IT's alignments with business goals
The need to improve communications and to better align IT with business goals is nothing new, with data from GamingWorks (and over 3000 organizations) flagging up alignment and communication challenges in the top ten issues quoted by IT personnel and business colleagues (as per the commonly-selected cards below).
Source: GamingWorks
Making the IT department more visible and empowering staff
IT needs to get out into the lines of business, get involved, and build relationships – it sounds a lot like BRM.
A great article on the BRM Institute website refers to two extra definitions of BRM beyond business relation management:
"Business relationship management. In order to make the best use of its technology, the organization needs to focus on business relationships. A great business relationship between different functions makes it easier to talk about the value of technology and the strategy the business wants to accomplish. Successful organizations focus on the convergence between the business and IT to achieve the optimum value of enabling technologies. To accomplish this the BRM capability is required.
Benefits realization management. This is another term for value management, which is a concept that focuses the organization on looking for value. Value occurs at the start of an idea, but more importantly, it exists after project implementation. This phase ensures that the business is not only using the technology correctly, but optimizing its use to achieve value.
Behavior really matters. …Both the business and the provider will need to change their behavior in order to develop and nurture the strategic partnership."
So we're now looking at the importance of relationships, value, and behaviors – which ties in with what GamingWorks and similar companies offer in terms of serious play and its business simulations. These are interactive workshops in which teams of employees work on challenging issues within a simulated environment. The environment can be the same or a totally different context to the "normal" working environment. In the simulation, each participant plays a role and has specific tasks, responsibilities, and authority.
Participants must discuss and agree how they will work together as a team and the simulations are played in a number of progressive rounds so that participants can see, feel, and experience improvements as the exercise (and day) goes on. There are reflection sessions between rounds when people learn and make improvement choices that will have an impact in the next round. An expert facilitator also helps translate the learning points into the participant's own working environment.
In the case of the issues at hand, a simulation such as GamingWorks Grab@Pizza can be used to bring line of business and IT people together to explore and agree the role and importance of business relationship management in capturing improvements and how they can promote BRM within their organization. During six rounds the team are asked to:
Identify the business need and requirements for IT resources
Make decisions about resource workloads and priorities
Calculate IT costs and make investment decisions
Plan projects, development activities, and changes
Minimize the impact of outages and business downtime
Propose improvements to align IT performance to business needs.
At the end of each round the team are then confronted with the actual performance of the business in terms of:
Revenue growth
Operating costs
Profitability
Customer satisfaction
Takeaways (no pun intended), in addition to better understanding the linkage between IT decisions and business performance, include a number of learning points such as:
How to move business relationship managers from an order taker to a strategic partner
Understanding the role of BRM as a connector and orchestrator
Understanding value leakage and how to optimize value realization
Understanding how BRM can work with ITSM, and how best practice frameworks such as ITIL can help.
Formalizing BRM
While a business simulation can have a real positive effect on its attendees and their relationships across functional boundaries, it's possible that even though everyone gets hyped up a few weeks later it's all in the past.
If you really want to keep the momentum going and bring BRM into ways of working and company culture, then I suggest combining a business simulation with online training for a blended learning approach that will last far longer.
An obvious choice of course would be the BRM Professional (BRMP) certification. Behind this rather grand title is essentially a foundation course in BRM and it's therefore suitable for anyone needing to understand and buy into the concept. More advanced qualifications and courses are available, but in the first instance this will serve the purpose well as the key here is to have a common language and understanding, not to introduce more overly-complex processes.
Lesson in the BRM Professional (BRMP) certification course include:
Course introduction
An overview of BRM
Strategic partnering
Business IQ
Portfolio management
Business transition management
Provider domain knowledge
Powerful communication
Exam preparation
What I find almost entertaining about the BRM training program is that you're essentially training people to report on the value that they and others are delivering. This also includes the training investment itself – where the value isn't in the certification but in the changes and improvements that are delivered.
Having discussed this dual approach with a number of people the general consensus is that this is a great combination of learning styles, the only moot point is what order to do things in, i.e. business simulation or formal training first? Rather than doggedly sticking to my guns I'm going to suggest an alternative. Why not have a business simulation, of which there are many, both before and after formal training and then look at the difference in attitude and performance? Okay so this would cost a little more, but if my survey data tells me anything it's that we're woefully poor at conducting post-project reviews, examining lessons learned, and identifying the value delivered.
Up here in Scotland, we intend to take some of our own medicine and bring together GamingWorks and online training provider ITSM Zone to offer this approach early in 2017. Watch the website or contact us for details.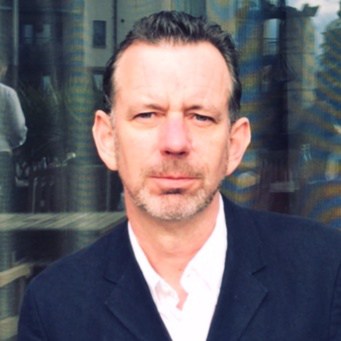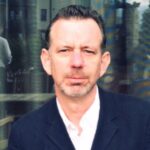 Over 30 years ago Martin McKenna joined Mitsubishi Electric's Technical Services Group working on their Help Desk. He went on to manage the team and even created a basic service desk tool in DB2 before 'real' products were available. Since then he has been a product specialist, implementation consultant, trainer and project manager. He then moved into Account Management and Sales with Royal Blue/Touchpaper/LANDesk and worked on some of the largest, award winning, service desk software implementations in the UK. Nowadays Martin is the Events Director at it500 Ltd running events such as IT in the Park, plus other ITSM conferences in Scotland and can be found regularly blogging on LinkedIn. He also holds an MSc in IT and is in the process of writing a couple of books.