This survey is now closed – the ITSM Future Readiness survey results are available here: https://itsm.tools/the-future-of-itsm-survey-results-2019/ . In my experience, many of the people who work in IT love statistics. They also appreciate the sense of direction and advice that survey results can offer – often cutting through the industry hype to provide them with a better understanding of the real impacts of new trends, technologies, challenges, and opportunities. This article introduces a new ITSM.tools survey that we hope will help IT service management (ITSM) pros to better understand where the future of ITSM is heading and what they should be thinking about (and then doing).
It's also a first for us, in that we'll have the ability to understand how industry opinions have changed over time – as we not only look at 2019-2021 timeframe but also the deltas between 2017 and now. Please read on to find out more and hopefully you'll spare us the three minutes or less it takes to complete the survey. Thank you.
Building on the 2017 ITSM Future Readiness Survey
In mid-2017, ITSM.tools ran a future-oriented ITSM survey that looked at our collected level of preparedness related to the future needs for IT service delivery and support. The aim was to provide ITSM pros with useful statistics on certain aspects of their possible futures. With the resulting report using the survey data to better understand how the ITSM industry was feeling about today (in 2017) and thinking about tomorrow.
Now, as we head out of 2018 and into the brave new world of 2019, we're running the survey again. To understand what's changed, and what hasn't. We've kept the 2017 questions that are still relevant (18 months on), and have added additional questions to further understand what's happening to, and within, our industry.
The 2019 Survey
Okay, it's not 2019 yet. But, by the time we analyze the results, it will be. And we expect the new survey results to provide readers with interesting, and helpful, insights into their ITSM-futures as they start to make a bigger difference to IT service delivery and support during 2019.
The 2019 survey follows a very similar flow to the 2017's, with the survey dynamics changed slightly as follows:
| Survey topics (retained from 2017 unless stated otherwise) | Questions |
| --- | --- |
| Working in IT | 2, and 1 is new |
| Recruitment and retention (previously: The impact of politics on staffing) | 2, and 1 is new |
| New technology | 2, and 1 is new |
| Best practice | 3, and 2 are new |
| Meeting service expectations | 2, and 1 is new |
| Enterprise service management (a new topic for 2019) | 2, both are new |
So, we cover a lot of ground – and quickly. The survey length has grown slightly, from 10 to 13 questions. But with the addition of questions related to wellbeing, chatbots, the breadth of new ITSM best practice sources, employee experience, and enterprise service management, we hope to provide even greater color to the survey results' picture of the ITSM industry's future state and direction.
Comparing 2019 to 2017
Thanks to the repeating of certain questions, we'll have the opportunity to see how opinions and actions have changed during the last 18 months.
Some of 2017's results (based on 323 responses) that I'm really looking forward to seeing updates on are that:
"82% of respondents believe that working in IT will get harder over the next three years," and "only one in four respondents feel that their efforts and value are sufficiently recognized by management" – it will be interesting to see if these are now better or worse.
"Just 16% of respondents view the adoption of artificial intelligence (AI) capabilities as a serious job killer in IT" – "AI for ITSM" capabilities have moved on so quickly in 2018 so it will be interesting to see how our opinions have changed (or not).
"Only 24% of respondents think that existing ITSM best practice has kept up with the changing IT and business landscapes" – given that 2018 has seen a new VeriSM book, the whiff of ITIL 4 (nothing concrete here yet though), a revised ISO/IEC 20000 standard, and COBIT 2019, it will be interesting to see what people think about this sudden influx of ITSM good/best practice.
"70% of respondents think that there has been insufficient involvement of ITSM personnel in their company's DevOps activities and ambitions" – this question is repeated so we can see any change. Plus, the survey looks forward to ITSM and DevOps in 2021 in the hope of change.
What Will Happen with the Results of the Future ITSM Readiness Survey?
There's a wide spread of question topic areas. It's very deliberate, rather than random, because we want to use the collected statistics – your aggregated opinions – to drive, and support, as much of our future ITSM.tools content as possible.
To share the survey results, there'll be a Future ITSM Readiness or "Future of ITSM" report that discusses the findings across all thirteen questions (and six topic areas). Then I'll write focused blogs that dive even deeper into some of the results. Plus, we'll use the survey results as supporting data in our presentations as we contribute content at many of the ITSM industry's global events.
So Please Help
Please take the time to complete our 2019 ITSM survey. You'll be helping both yourself and your peers in determining what will be important going forward and the ITSM industry's level of future readiness.
This survey is now closed – results will be available shortly.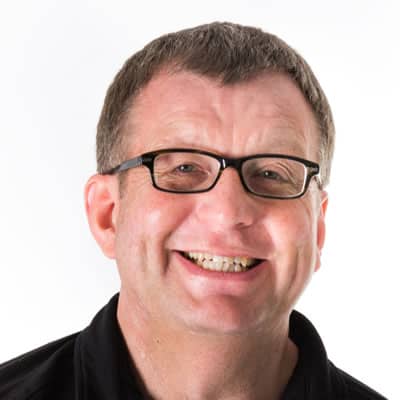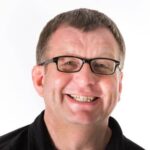 Principal Analyst and Content Director at the ITSM-focused industry analyst firm ITSM.tools. Also an independent IT and IT service management marketing content creator, and a frequent blogger, writer, and presenter on the challenges and opportunities for IT service management professionals.
Previously held positions in IT research and analysis (at IT industry analyst firms Ovum and Forrester and the UK Post Office), IT service management consultancy, enterprise IT service desk and IT service management, IT asset management, innovation and creativity facilitation, project management, finance consultancy, internal audit, and product marketing for a SaaS IT service management technology vendor.