Let's talk about ITSM futures. How often do we look at technology and just see… technology? I'm not talking the usual: "It's not about the technology, it's about use cases and positive business outcomes." This time I'm talking about the types, or "layers," of technology that IT service management (ITSM) pros need to understand and manage effectively.
Clear as mud? Let me explain.
Think about your current use of, and plans for, technology. There's:
The existing IT infrastructure – the proverbial "keeping the lights on" and, more recently, ensuring that technology is meeting business expectations of IT service delivery and support.
The near-term technology "futures" that you're currently thinking about – probably continued cloud exploitation (so not so much a real futures), digital transformation (again something that's here and now), and artificial intelligence (AI).
The technology you use to manage existing and new technology as it's introduced, including your ITSM and other IT management tools.
Right now, you might be thinking: "Well, that's the three levels of ITSM Futures I was thinking of, so what's the fourth?" I cover this next before dropping into some advice on this and two of the other three levels.
"The fourth level"
The idea of technology "levels" came from my attendance at the Cherwell EMEA Conference and the ITSM Futures sessions I consumed. In particular, the following three:
The first-day keynote by Matthew Griffin, a futurist – this is ITSM Futures level 4
A session called "Understanding Digital Transformation Trends" by IT industry analyst Roy Illsley of Ovum – ITSM Futures level 3
A session called "Blood Sweat, and Cake: A Beginner-Friendly Guide to Implementing an ITSM Tool" by the London School of Economics (LSE) – ITSM Futureslevel 2
Why this level ordering? It's nothing scientific, just me think that:
We already have technology – ITSM Futures level 1
We need to manage it – level 2
We need to consider and bring in new technologies – level 3
Then there's these other technologies that might be too far out to worry about – level 4.
ITSM Futures Level 4 – the future is much closer than you think
When you look at what the IT media and analyst community are currently interested in there are definitely some common themes. For instance:
Artificial Intelligence (AI) – in particular machine learning and bots
Digital transformation
Cloud
Security
Internet of Things (IoT)
And it's not unsurprising, it's what their customers and audiences want or need to read about (not just ITSM futures).
But how "future" are these commonly promoted futures?
Futurist Matthew Griffin gave the conference audience a great number of examples of current and near-term technology advances (and their real-world use cases). These I'd imagine surprised most, if not all, of the audience.
They also made me wonder if we – as an industry – have been so focused on what we've been repeatedly told "is coming" to see the far bigger picture around the speed of technology advancement and its business and social impact.
To give you a better idea of what I mean, please consider these golden technology futures and ITSM Futures nuggets (from Matthew) relative to how your IT department is currently thinking and working:
In talking about disruption – companies don't just suddenly die, they're more likely to fade into insignificance, slowly, and painfully.
Very few organizations spend the time to adequately examine the future and then wonder why they get sideswiped.
When you look at (single) technologies in isolation you miss the bigger picture.
Technology is disrupting businesses far quicker than most CEOs will willingly acknowledge.
You don't need a huge amount of resources to change your organization's thinking, but you do need the right attitude.
Is your company looking at AI? And blockchain? And quantum computing? But is it also considering AI + blockchain + quantum computing? The point – companies often only see technology-silo views of the opportunity.
There aren't just 5-10 game-changing technologies affecting us today (i.e. those that the media and IT analyst firms will talk to you about), there's closer to 280!
When you look at technologies based on what they are, it's unlikely that you'll be interested in them. However, when you look at what they can do, it's a different matter.
We are close to having the technologies to strip out at least 50% of the costs of operating aircraft (pilotless tech, battery tech, baggage handling robots, etc.) – so what about corporate IT?
Plus, a final nugget that runs through all of these is that science-fiction-like technology use cases are far closer than most of us know. With an important one for IT departments being that the current – i.e. in use – real-world adoption of AI to solve issues and open up new opportunities.
ITSM Futures Level 3 – near-term technology futures
Roy Illsley spoke about digital transformation and the roles that cloud and AI are playing within it. Roy's key ITSM Futures nuggets included that:
1. Businesses are focused on increasing revenue while decreasing costs through organizational efficiencies in 2018 – only achievable through true digital transformation.
2. Creating a digital capability is the top IT priority for 2018:

Source: Ovum ICT Enterprise Insights 2017
3. In terms of understanding the current global state of digital transformation and ITSM Futures – organizations seem to be focused more on the digital, and less on the transformation.
4. Key facets of global digital transformation efforts are:
a. "Organizational thinking and financing is still immature
a. Most completed transformations have been customer experience (CX) driven
c. People and processes are the least mature (capabilities), as skills remain in short supply
d. CIOs are unsure of what the customer's expectations are of digital services."
5. IT-related challenges (for digital transformation) include: IT architecture, business knowledge, and digital expertise.
6. Business-related challenges include: speed of implementation, business cases and ROI, and shadow IT.
7. In terms of shadow IT, what are companies doing in the context of GDPR and the "non-official" systems/services that hold personal data?
8. Global cloud adoption use cases are moving to mission-critical workloads:

Source: Ovum ICT Enterprise Insights 2017
9. Decision making is the top AI use case in 2017/18 – with telcos and banking the leading AI-adopting verticals.
10. AI and cloud require CIOs to:
a. "Adopt new processes that will work across lines of business
b. Apply new behaviors linked to business outcomes
c. Adopt new organizational structures and skills
d. Change the thinking about responsibility
e. Live with managing chaos."
ITSM Futures Level 2 – winning with ITSM tools
Finally, we're at the Level 2 of ITSM futures.
If you've worked in ITSM for a couple of years, then you probably already know that the industry is still subject to a high level of ITSM tool churn. If things aren't going as well as they could, the ITSM tool (and vendor) gets blamed, and a new-tool selection process is kicked off. And this is then probably repeated, and repeated.
Given this, it was probably unsurprising to see how many engaged people attended LSE's "Blood Sweat, and Cake: A Beginner-Friendly Guide to Implementing an ITSM Tool" session. What was surprising though was how many questions the audience asked the presenters – well over 20 – even after the presenters had dropped such golden ITSM Futures and ITSM-tool nuggets such as:
We'd customized our ITSM tool beyond recognition and it was not fit for purpose – so do we continue with it or just start again? We needed to start again.
Design your ITSM processes before you start to implement your new ITSM tool.
Don't be a slave to the tool, make it the other way around.
Not involving process users in process design is a fatal ITSM mistake.
ITSM processes should be tool agnostic.
When replacing an ITSM tool, which is probably disliked, still take the time to record everything users like about it before assessing alternatives.
When gathering issues related to the current ITSM tool, ensure that you understand whether your people are complaining about the tool or the process (or both).
Change management is often difficult for new ITSM tool implementations because – unlike incident management – different companies do things slightly differently. And improving LSE's change management process has caused change volumes to increase by a third.
It was also interesting to note that prior to choosing Cherwell, LSE went out to tender to eight ITSM tool vendors, of which six responded. Pretty odd (and I won't name and shame) considering that LSE would be a prestigious customer logo. They whittled these down to three to assess each vendor on the ability to have a close working relationship and collaborative partnership. It's something that is increasingly determining the outcome of ITSM-tool selection processes.
Hopefully, this ITSM Futures article helps to show that IT departments, and ITSM pros, have different levels of technology challenge (and opportunity) – including "keeping the lights on." How does your organization ensure that each is given the attention it deserves (and needs) in terms of ITSM futures?
Are you looking for an article on organizational change management or enterprise service management?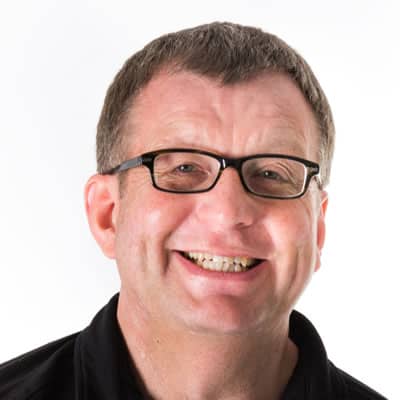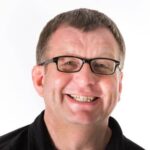 Principal Analyst and Content Director at the ITSM-focused industry analyst firm ITSM.tools. Also an independent IT and IT service management marketing content creator, and a frequent blogger, writer, and presenter on the challenges and opportunities for IT service management professionals.
Previously held positions in IT research and analysis (at IT industry analyst firms Ovum and Forrester and the UK Post Office), IT service management consultancy, enterprise IT service desk and IT service management, IT asset management, innovation and creativity facilitation, project management, finance consultancy, internal audit, and product marketing for a SaaS IT service management technology vendor.