Are you considering the benefits of artificial intelligence (AI) – or intelligent or smart automation – for IT support and wider enterprise service management opportunities? Think about your IT service desk for a moment. How well is it faring as the business and IT landscapes rapidly change around it? And how many of the common IT service desk issues does it suffer from? It wouldn't be alone in struggling with some all of the following:
The incessant need to deliver more with less
Many of these common challenges can be bundled into the "doing more with less," or "delivering more with less," mantra that IT service desks have been subject to for what seems well over a decade. Which, with further consideration, can be distilled down into an example of: "Faster, cheaper, better – pick any two," where:
Faster relates to incident resolution, service provision, the delivery of new capabilities, or service improvements – thus it's both speed and a measure of flexibility.
Cheaper, while relating to costs, also includes a "value-growth" dimension these days.
Better is the improvement of IT services, operational performance, and – increasingly – the provision of a better employee or customer experience.
The challenge here, of course, is that all three of these aspects are important to IT service desk success. And thus, it isn't helpful for an IT service desk to abandon any one (of these) in favor of the other two.
Automation to the rescue
Fortunately for the IT industry and its customers, it doesn't need to be a case of "pick any two," because automation can help IT departments – and IT service desks in particular – to become faster, cheaper, AND better.
This shouldn't be a shock revelation as the industry has long pushed for the use of more automation – with this reflected in the focus on it. For example, ITSM.tools survey data had automation as the third-highest area of interest for ITSM pros in 2021 and AI second (behind digital transformation, which one could argue is reliant on both automation and AI success).
"Faster, cheaper, and better" is also commonly viewed in a different order – "better, faster, and cheaper" to reflect the importance of outcomes, experiences, and value these days.
The power of automation
Automation is definitely nothing new. Businesses have been automating their manual operations since the 18th Century and the Industrial Revolution. When manufacturing operations transitioned from hand-production methods to the use of machines, i.e. automation.
Then the corporate IT department has provided automation to other business functions since the dawn of IT. But, as with the story of the Cobbler's Children, how many IT departments – and their support organizations – have yet to sufficiently invest in automation for their IT service desks? It seems odd when there are so many benefits to be had.
The generic benefits of automation (for IT service desks)
There are three primary, and oft-quoted, benefits of automation:
Increasing speed of execution – where the automation ultimately "works" at a far quicker pace than people and, from a different "speed" perspective, it also provides the ability for 24×7 operations when used in conjunction with IT self-service and self-help capabilities.
Reducing operational costs – not only is automation quicker and more "available," but it's also cheaper relative to the human labor that would otherwise need to be employed.
Improving end-user experiences – the aforementioned benefits then jointly contribute with other factors to deliver better IT support and customer service.
This hopefully sounds great, but automation still offers more to IT service desks. For example:
Extending and enhancing human capabilities – automation, especially when coupled with AI, can help to get more out of people.
Reducing human errors – human errors, even if simply viewed as mistakes, can be expensive.
Reducing human intervention – automation doesn't always need to replace discrete human activities, it can also be used to bridge between existing automation-based activities.
Providing greater flexibility and adaptability – it's easier to change automation-based activities than the people-based equivalents. Why? Because, for people, their day-to-day practices are engrained and thus difficult to move on from. At least without some slippage back into the old routine.
Providing a platform for additional improvement – the introduction of automation doesn't need to be an exact replacement of the previous manual operations. It's, therefore, an opportunity to seek out additional improvement opportunities in creating new ways of working.
5 IT service desk activities that should already be automated
So, what should your IT service desk already have automated?
Password resets. There are so, so many stats out there as to the proportion of service desk tickets that relate to password resets. For instance, "that around 20%–30% of service desk calls are concerned with password reset." Of course, it will differ by company, security policies, and the time of year, but it's definitely a service desk resource hog that would benefit from automation.
Ticket processing and work progression. From automated initial categorization, prioritization, and routing, through automated workflow facilitation, to automated escalations. And this is even smarter, and more accurate, with the addition of machine learning (AI).
Knowledge availability. It's nowhere close to the opportunity of AI-assisted knowledge management, but the automated provision of context-based knowledge is extremely helpful, and time-saving, for both end-users and IT support staff.
Provisioning and remediation through third-party automation and orchestration tools. Your ITSM tool will most likely not include all the automation capabilities you need to make people's lives easier. So, look to third-party, potentially partner, offerings for automation capabilities related to provisioning, restarts, health checks with automated remediation, etc.
Self-service resolutions and provisioning. Using these other automation capabilities to provide real-time resolution to the end user. Whether this be password resets, software downloads and installs, email client setups, IT service restarts, or something else.
5 tips for exploiting automation on the service desk
So far, so good? But watch out for the common automation mistakes. When automating please pay heed to these five tips related to what not to do:
Don't introduce new technology just because you can. Automation should only ever be about better business outcomes.
Don't create an automation island (or silo). Link up with and exploit any corporate automation strategies, policies, technologies, and people. And don't try to reinvent the wheel here and thus create unnecessary business costs.
Don't neglect the people aspects of automation. First, the need for suitably skilled people to both manage and work with the automation. Second, recognize that the successful use of automation will require a shift in organizational culture.
Don't overlook enterprise service management automation opportunities. If you're automating IT service desk and ITSM capabilities, and have also extended the use of ITSM outside of IT, then ensure that your automation plans also extend to these other business functions.
Don't stop with traditional process and activity-based automation. Think of automation as anything where "a machine" can assist, so AI and machine learning for "heavy thinking" as well as heavy lifting – providing analysis and insight that goes way beyond human capabilities.
The evolution of automation
For me, AI – and its use in intelligent automation – is the evolution of automation and extends letting the technology undertake the "heavy lifting" to also bring in "heavy thinking" too.
Hopefully, your organization has already addressed "the elephant in the room" when it comes to the concerns around AI adoption…
The elephant in the room – concerns related to AI
These include that:
AI is a job killer. Thankfully, way back in our 2019 Future of ITSM survey, "Just 16% of (survey) respondents viewed the adoption of AI capabilities as a serious job killer in IT" and 44% thought that there will be IT service desk job cuts but nothing dramatic. In many ways, template reductions have been a reality for IT service desks for many years now. From the constant need to reduce costs to the more recent all-in adoption of IT self-service capabilities.
Industry hype was painting an AI-assisted world that wasn't completely there yet. And while many of the expectations of AI have been realized in ITSM, some early technology adoptions have inevitably fallen below the initial promises and expectations. Thus, a degree of realism is required.
Overly focusing on the technology. Plus, if the technology is mismatched to business needs, then AI is as capable as any technology of delivering the wrong outcomes.
The long shadow of increased expectations. As with any well-publicized technological innovation, there are heightened expectations and the extra pressures these bring.
The hypothesis that people prefer to be helped by people. People will ultimately choose what's easiest for them in different scenarios – think of the ATM for banking tasks. But if the non-human choice offers an inferior service experience, then of course people will most likely continue to choose the human option. And then do so until they receive a better service experience from technology.
The technology won't be able to comprehend and engage as well as humans. This somewhat assumes that all humans can provide a similar, great service experience. And humans are also inherently prejudiced – we prejudge and have preconceived opinions that are not necessarily based on fact. It's where we generalize, compartmentalize, and can potentially make the wrong assumptions. For instance, that a printer issue is always unimportant – it isn't if the printer is a critical part of business operations. The technology, on the other hand, will be consistent and will work with facts not prejudices. Although it's perfectly possible that human prejudice can influence some of the source "knowledge" used by AI.
Examples of AI for IT service desks
So, how is AI already helping IT service desks? Here are a few examples:
Reducing the labor-related costs of repetitive high-volume, low-value service desk tasks. It's similar to traditional automation and ultimately frees up scarce IT-people resources to concentrate on higher-value-adding tasks and projects.
Better event management and the predictive identification of issues, along with automated remediation. This includes self-learning analysis – with the AI handling way more data than a human ever could.
Improved demand planning and staffing optimization. AI-enabled capabilities use historical data, and affecting factors, for smarter resource planning and goods ordering – saving time, money, and stress. In terms of staff optimization, the AI knows more about staff capabilities and work patterns than their line managers do.
Automated categorization, work routing, and processing. AI-enabled capabilities know when a given situation requires human support, or not, and who needs to be involved. It will get this right much more quickly and reliably than any human worker can.
An automated 24×7 first-contact chat(bot) experience. This could be using the more traditional text-based chat or voice UIs via smart devices such as Amazon's Alexa.
AI-assisted knowledge management. This includes intelligent search and "recommendations" – with a search capability that comprehends context and meaning, and what has or hasn't worked for knowledge seekers before, not just the existence of specific keywords. And intelligent autoresponders – where end-user emails are automatically responded to with the most-likely solutions. Plus, the identification of knowledge-article gaps. These might be new articles or existing articles that can't easily be found or effectively used. AI-enabled capabilities can then help further through the automated creation of new articles from recorded resolutions.
5 tips for introducing AI
So, how should your organization be making its first foray into AI?
Set AI expectations internally. I've already mentioned the continued industry hype – so get a realistic message out to key stakeholders. From senior management to those whose roles will most likely be affected.
Deal with the largest elephant in the room. As already alluded to, staff might still feel threatened by AI (or simply a change to the status quo) and, as such, organizations need to involve them in exploring the opportunities for AI-enabled capabilities. This should include explaining the benefits of AI adoption to all. And, if staff cuts are expected, be honest and emphasize that the remaining work will be more interesting.
Assess supplier AI capabilities and roadmaps. And learn more about what other customers are already achieving through AI adoption. Even if you have no AI adoption plans for 2023 – do this now!
Create a corporate AI strategy. With the IT service desk a subset of the organization's needs.
Take an Agile approach. Don't see AI adoption as one big project. Instead, start small, with something of use and value. Plus, learn from other existing company AI use cases, such as AI for external customer support.
It's a lot of words to consume but, hopefully, it has you thinking about how your IT service desk could work smarter – both now and as AI-enabled capabilities become a staple of business life.
This 2018 AI and automation IT service desk article was updated in 2021 and then in 2023. If you want to read more about the IT service desk, the following IT service desk articles might be helpful…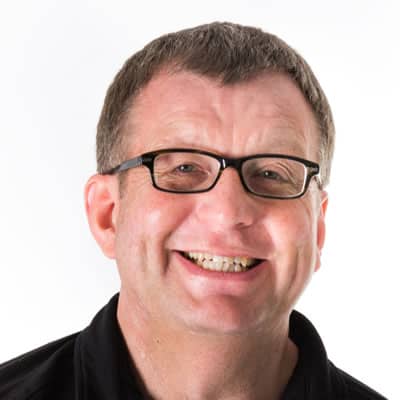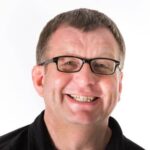 Principal Analyst and Content Director at the ITSM-focused industry analyst firm ITSM.tools. Also an independent IT and IT service management marketing content creator, and a frequent blogger, writer, and presenter on the challenges and opportunities for IT service management professionals.
Previously held positions in IT research and analysis (at IT industry analyst firms Ovum and Forrester and the UK Post Office), IT service management consultancy, enterprise IT service desk and IT service management, IT asset management, innovation and creativity facilitation, project management, finance consultancy, internal audit, and product marketing for a SaaS IT service management technology vendor.