Let's talk about ITSM influencers. I recently saw a tweet that took me to Onalytica's list of the "Top 100 influencers and brands for IT service management (ITSM)." It is, of course, always nicer to be in any top 100 list than not to be, so my first thought was that of being pleased to have scraped in near the bottom. But it also made me think of the wider situation – about influence and visibility, and how they don't always go together in ITSM.
Actually, the first thing it triggered in my mind was not anything ITSM-related but instead something from a recent TV show – an episode of "Madame Secretary." In which the eponymous heroine cannot deliver a speech at a university graduation and so sends her scriptwriter along instead. He points out that many people influence the world without being seen to. And that, as a scriptwriter, his ideas are delivered by high-profile messengers while he gets no public recognition. He does, however, have the very real satisfaction of seeing his ideas presented and – hopefully – accepted widely.
All my own work? Do ITSM influencers create or deliver?
Sometimes we fool ourselves – we know politicians and sportspeople don't (usually) write their own speeches or biographies. You might also imagine that some of the brands and people in the above-mentioned ITSM influencers list are more about delivering ideas than creating them.
Looking at the criteria, one might have expected to see Joe the IT Guy higher up the list, "he" blogs a lot, tweets a lot, and often turns up at most important ITSM conferences. It's probably safe to presume that, given that … (spoiler alert) … Joe is a puppet, someone else generates and controls his ITSM influencing messages. For me it generates two thoughts about the non-puppets in the ITSM space:
Just because someone is a real person, does this mean that they always generate the influencing ideas they are associated with? And,
How much influencing isn't noticed?
The first one I will leave you to think on – it isn't so important in my opinion. Some folks think and talk, some just think or talk. Either skill is valuable in its own right and we do need both message and messenger, just as we appreciate both singers and songwriters.
However, the second one is worth exploring a little in the wider context of ITSM influencers.
Real ITSM influence comes from deeper down
I write stuff, blog stuff, tweet stuff, and talk at events – but if I claim to have influenced people over the last 25 years in this business, how did I mostly do that? It's probably more through the thousands of folks I've preached my ideas to on training courses and during the customer meetings of my "service management evangelist" days.
Real ITSM influence is always a mix of the message itself and the delivery mechanism. We have message writers – the authors, editors, and QA contributors to best practice books, conference presentations, webinars, and much more. We also have – especially in ITSM – many less high-profile trainers who have promoted and interpreted those messages and put them into the hearts and minds of tens of thousands of IT professionals. But these are rarely seen as ITSM influencers.
We can also take this idea to the wider ITSM and customer context. As it's also easy to confuse message and messenger there.
For instance, how often do we presume that the customer or end user we communicate with is the one generating the ideas we are hearing from them? And should we be doing more research to find out where they are getting their ideas from in order to see where and how we should try to influence things and attitudes?
Making the link between customer messengers and message writers
Too often, or so it seems to me, even when we do see business relationship management taken seriously, we apply it to that first level of contact. When we should instead, perhaps, be drilling deeper into our business' structure to find the origin and oversight of the customer attitudes, behavior, and requirements. After all, if we wanted to change the kind of songs we hear, we need to find and deal with the songwriters, not just the singers.
In many cases, the distance between that prescription of rules and attitudes and the application of it can cause a mismatch. You may feel that it's the customer and business role to get it right but in real life, unless the supplier makes the effort to understand and bridge the gaps, the odds are that we will just stay unconnected and make everyone's life harder through never speaking with the message originator.
So who are the real ITSM influencers? But, more importantly, what are you doing to differentiate between the message originators and the messengers to identify the real IT needs of your business?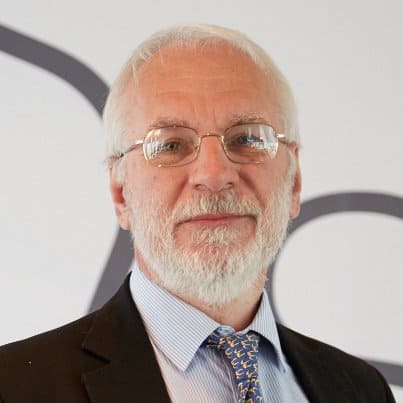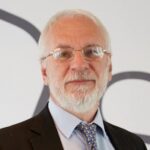 In 23 years working for the UK government, Ivor Macfarlane moved from forestry to ITSM via prisons, warehousing, and training. In 1999 he became an ITSM consultant and trainer, as a freelancer and directly for companies. He was an author for ITIL (versions 1, 2 & 3), ISO20000 and ITSM library and an ITIL examiner since 1991. An active contributor to social media and blogs, he is well known at ITSM events and has presented around the world (40 countries so far and on every continent except Antarctica). In addition to his work as an independent consultant, he also works alongside ITSM.Tools as an Associate Consultant.