Now that the dust has settled on the acquisition of LANDESK by HEAT's owners, Clearlake Capital Group, to form "Ivanti", it's worth me committing a few words to paper – well, fingers to keyboard – on what is now claimed to be the third largest IT service management (ITSM) tool vendor after BMC and ServiceNow (and I've put these two in alphabetical order just to be safe).
Market share aside, there's some interesting observations to make. Some might appear silly, yet they're still interesting to me sitting on the outside looking in to what is most likely an exciting, yet potentially worrying, time for employees. As while there's a great opportunity for the new entity as it sets sail in what is still an ocean of ITSM-tool churn and new business, not everyone aboard will arrive at its destination. It's just the HR dynamics of acquisitions and mergers – there's now more people, often good people, than are needed in a single organization and unfortunately natural attrition doesn't happen fast enough to fully compensate.
So, while we will no doubt see some staff movement, what else is worth noting?
"Acquisition or merger? Weren't they 'united' in Ivanti?"
It's a fair point, the official press release starts with the statement that "the two organizations have united under a new corporate name: Ivanti." It might seem an odd thing to point out, but because I might be reading too much into the use of the word "united," I like it. It makes me think of a friendly, more family-like, coming together of two similar parties – which has to be the best way to get the most out of the best of both companies, people included.
I'm hoping for a union that's better than the sum of the two parts. It might be the pessimistic optimist in me, and I share some of my thinking on this below.
The capital letters of LANDESK and HEAT are no more with Ivanti
I did warn you that there are some somewhat silly observations, but I'd bet money that such things were thought about long and hard. So, what's with the capitalization of company names anyway? Not just in logos, but all the time.
A quick bit of research, well Googling, offered nothing special. So instead I offer up my opinion – it's because the name stands out within other LOWERCASE text (see). It's a marketing trick. Or perhaps was. I know from my Forrester Research writing days that the editorial policy was that no company names are capitalized unless acronyms, e.g. BMC, CA, HP, or IBM. So LANDESK would be Landesk, which somewhat kills the great capitalization idea. More recently though, capitalization is now seen as a sign of anger – the keyboard bashing rants loved by Internet trolls and their ilk. So, that might be it…
However, I would take a punt on it being a deliberate, yet subliminal, attempt to show that this is a new organization – not HEAT dropped into LANDESK, or LANDESK into HEAT – with Ivanti, and the lowercase "ivanti" logo, a deliberate attempt to represent something new. An attempt to divest baggage as the new organization goes forward with a newly forged, and marketed, identity.
LANDESK and HEAT weren't the first ITSM tool vendors people would think of
Look away now if you don't want to read my somewhat hurtful opinions…
Despite the statement that Ivanti is now the number three ITSM tool vendor (unsure if this is by customers, seats, or revenues – as with world boxing titles we could have multiple champs here), neither LANDESK nor HEAT would be in the first five ITSM tool vendors listed by an ITSM practitioner when asked. Unless they are, or have been, a customer of either company.
In the 2010s, they've both been bubbling under that "first five," and if you want to be harsh only one might make first ten (just). And the former, collective, statement hides two starkly different fortunes in terms of industry profile. One vendor was on the up in terms of profile and the other, well not so much. Both vendors have had their ITSM "wilderness years" – a couple of years where little was heard from them in terms of ITSM marketing (and product progression) and, while I was a tier one industry analyst, client inquiries.
But, for LANDESK, this had changed of late and it gives me great hope for Ivanti. Investments were being made, including in ITSM evangelist Matt Hooper (full disclosure: Matt Hooper is a friend), and the LANDESK marketing messages (when seen) were better than your average ITSM tool vendor's. Why "when seen"? LANDESK needed to invest more in ITSM marketing if its more visible IT asset management (ITAM) marketing is used as a benchmark. Overall though, we should take away that LANDESK was starting to focus on the right things for modern-day ITSM.
HEAT, on the other hand, seemed lost in its messaging, still talking about the (ITSM) technology over business outcomes – a shift that successful enterprise ITSM tool vendors have had to make (and some still do). It's a shame, for me, as I remember excitedly writing about what was FrontRange at the start of the decade. It was, and might still be, an innovative ITSM tool vendor but I'd argue that it hasn't used marketing to sell its capabilities, and associated customer opportunities, well in recent years. It was as though it had lost its ITSM DNA.
The good news is that HEAT still has a very sizable customer base – it still might have been a top five ITSM tool vendor alone with the right measure. HEAT's biggest issue for me though, has been twofold – that it has appeared to struggle to get new customers (with marketing playing a big part) and that existing customers have moved on to try out competitor tools (which might be technology-related but I'd still push for messaging playing a part – "the grass sounded greener" elsewhere).
So, we have one ITSM tool vendor definitely on the up and another appearing to stand still. But importantly standing on a still sizable customer base. Despite my mean words about HEAT, this bodes well for Ivanti.
Think I've been a little harsh about HEAT?
In my opinion, HEAT needed LANDESK. Some would say that the unification is for the broadening of the software portfolio – as LANDESK brings in so much more than ITSM – but I think the "uniting" is actually about so much more than software. It's about how LANDESK was run and where it was going.
It's not concrete proof of my opinion, but look to the Ivanti press release I've already mentioned:
"'Today marks a pivotal moment for the company,' said Ivanti CEO Steve Daly"
LANDESK's "captain" is at the wheel of the new ship; and for me (as an uneducated outsider still) it's the right decision. LANDESK had the ITSM market momentum, thanks to the initial work of its marketing team in particular. Of course, I'd repeat that they still needed far greater investment in marketing for the ITSM tool space but, more importantly, Ivanti will need even more still.
Looking forward to the rest of 2017 with Ivanti
I need to reiterate that I think Ivanti is in a great position, LANDESK was acquired because of ambition – there's a lot of money to be made in ITSM, enterprise service management, and other areas in which the new entity will try to excel.
And it's not just because of the wider software portfolio – and the chance to cross sell – or momentum, but because of its new size. The unification has created something that has "1,600 employees in 23 countries and serving over 22,000 broadly diversified customers across all industries." Outside of ServiceNow and what was previously called "the Big Four," Ivanti has the opportunity to play hard in multiple geographies thanks to this size. And with 1600 employees, they probably have a sales force larger than many ITSM tool vendors have employees. Plus, of course the now merged global partner ecosystem.
Finally, is it good for ITSM practitioners?
Right now, I believe that there's an awful lot of upside for customers and prospects. The unification should make for a better ITSM tool vendor no matter if you were a LANDESK customer, HEAT customer, or are looking to invest in a new ITSM tool and vendor. But, as with all "mergers," we will have to see how things play out.
So, I'm very hopeful for Ivanti. I was an admirer of what LANDESK was doing pre-unification (although they needed to do a lot more) and I hope its momentum can continue as a larger, better resourced, organization.
Full disclosure: neither LANDESK, HEAT, nor Ivanti is/were ITSM.tools partners or clients at the time of writing.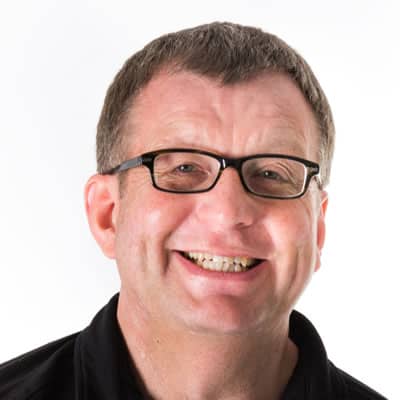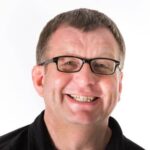 Principal Analyst and Content Director at the ITSM-focused industry analyst firm ITSM.tools. Also an independent IT and IT service management marketing content creator, and a frequent blogger, writer, and presenter on the challenges and opportunities for IT service management professionals.
Previously held positions in IT research and analysis (at IT industry analyst firms Ovum and Forrester and the UK Post Office), IT service management consultancy, enterprise IT service desk and IT service management, IT asset management, innovation and creativity facilitation, project management, finance consultancy, internal audit, and product marketing for a SaaS IT service management technology vendor.