Let's talk about ITSM purpose. Over four years ago I posted a question related to IT service management (ITSM) on Quora – a question-and-answer website founded by two former Facebook employees at the height of the social media technology boom. It's a site that I no longer visit (you might understand why when you get to the third section below), but I still get the odd email update to remind me that it still exists.
The question? Something as simple as:
"What do enterprises really want from IT service management (ITSM)?"
Well I say that it's a simple question, in reality it's a pretty difficult question to answer, or at least to get a consistent answer on. I provide exhibits A, B, and C on ITSM purpose below.
A. Sensible answers on ITSM purpose
The "sensible" answers ranged from the IT benefits of ITSM:
"Ensure the required level of availability and continuity of services" and other technical facets of improving IT service delivery
"Lower help desk costs through self-service" and other cost saving points
"Higher quality of service, faster response time, less downtime (real or perceived), open lines of communication to end users – all at lower overall cost to IT"
"It's not enterprises who want ITSM; it's the IT departments who have a need for ITSM to be able to perform their jobs in an increasingly complex technological environment"
To a laser focus on business-outcomes:
"To support the objectives of the business"
"ITSM provides a way for the business to better interact with customers, helps the business run better, and increases profitability"
Plus, the two ITSM purpose statements that I dive deeper into below.
B. Not-so-helpful ITSM purpose answers
And then, as with any public arena available to people to write or cut-and-paste information, there were the regurgitated strings of management buzzwords in ITSM purpose statements that are often unintelligible on the first, second, and even third reading.
I know it's wrong to point at things that were offered up by way of helping others, but do statements like this really help anyone:
"Enterprises really want that ITSM to deliver the services and values with respect to hardware, software, suppliers and processes so as to drive the business performance" and "ITSM offers an innovative platform that is cloud-based and highly flexible for mobile with an intuitive, beautiful, people-centric user experience that makes your whole organization more productive"
"ITSM is really a process-based exercise intended to line up the delivery into technologies services (IT services) along with needs from the business, emphasizing advantages to clients"
"Enterprises want out-of-the-box solutions to be taken during the process break down, based on ITIL approach"?
I personally think not.
C. The more "considered" ITSM purpose responses
There were thankfully ITSM purpose answers that make you pause to think for a moment. There were more than two, but I really like the following pair.
David Moskowitz, an IT consultant and mentor, offered up an interesting retort to other posts:
"I don't think most (IT) organizations really know or understand what ITSM is or represents. If they did, the focus would be on customer outcomes and value, not anything measured or reported in technical-related language."
David continued to add a layer of detail as follows:
"So the IT folks talk about availability and the business-side doesn't care; the business side is interested in productivity and business process
IT folks talk about service desk costs, or incident response times, or problem analysis and the business doesn't care. The business is interested in the impact IT has on productivity
IT (if it was really ITSM-focused) would be able to quantify the value IT provides to the business. How many IT organizations can actually do that?
What the business wants is for IT to support seamless interaction with customers, make it easier to get work done, provide a competitive differentiator, support business outcomes, and provide more business value. I don't think most IT folks really grok that idea"
Later Charles T. Betz, an IT architect, strategist and advisor, offered up his ITSM purpose statement:
"I can define IT in terms of the history of computing (Babbage, Lovelace, Turing, et al), but I find it difficult to distinguish between IT Management and ITSM. With that said, in general, enterprises need two things from IT:
They need IT to qualify them to compete (or operate) in information-rich environments.
They need IT to elevate their performance above competitors' (or other relevant benchmarks), to the extent that enterprise performance is based on excellence in managing information."
It's an interesting point from Charles. A point that makes one think that we might be doing ITSM a disservice by differentiating it from IT-provision and management as a whole. I bet some of you were suddenly reminded of the "IT silo" mentality that we speak of much too often.
"It depends on who is asking the question"
This was said, or referred to, a few times, but does it really depend? Do we need to dumb down an ITSM purpose answer or to answer in the context of IT versus a business context?
I personally think not, in terms of dumbing ITSM down – to quote Albert Einstein:
"If you can't explain it simply, you don't understand it well enough"
And having a different answer for an IT versus a business audience? The fact that we would try to do this is probably why we have so many different answers related to, and most-likely confusion over, what ITSM really means to enterprises.
Surely we just need something simple and applicable to all audiences? I'm not going to spend hours perfecting a definition but I'm happy to throw out the line that ITSM is:
"Improving business performance through better IT delivery"
Which I'd like to think also answers the question: "What do enterprises really want from IT service management (ITSM)?" And yes, I could have added in words and phrases such as value, business outcomes, IT services, customer-centricity, lower costs, IT services and service management, and fit-for-purpose technology – but does either a business or IT audience really need to know this in a high-level explanation? I would personally argue not.
So what do you think?
This ITSM purpose blog was originally written for Freshservice. You can check out the original version here.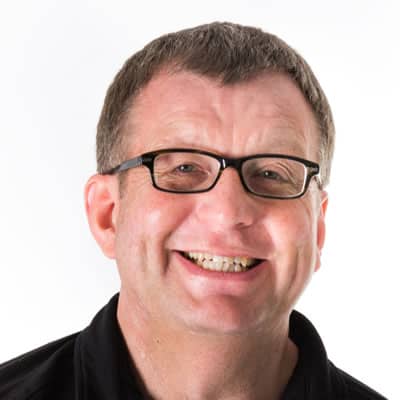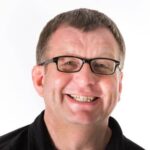 Principal Analyst and Content Director at the ITSM-focused industry analyst firm ITSM.tools. Also an independent IT and IT service management marketing content creator, and a frequent blogger, writer, and presenter on the challenges and opportunities for IT service management professionals.
Previously held positions in IT research and analysis (at IT industry analyst firms Ovum and Forrester and the UK Post Office), IT service management consultancy, enterprise IT service desk and IT service management, IT asset management, innovation and creativity facilitation, project management, finance consultancy, internal audit, and product marketing for a SaaS IT service management technology vendor.