A major part of my working life is running IT service management (ITSM) events and, as a result, I spend a lot of time on LinkedIn – the professional networking site. If I'm not reading articles, case studies, and thought leadership stuff or publishing blogs, then I'm searching for people who might be: good candidates for speaking, interested delegates, and of course potential event sponsors.
I've spent the last couple of years building up a network of well over 2000 contacts and everything was going swimmingly until the end of last week, when LinkedIn kindly "upgraded" my UI.
When is an improvement not an improvement?
I'd seen a couple of hints, on various social streams, that the UI was going to change; and read an article from the usually-reliable Wired Magazine that this was something to look forward to – "The new LinkedIn UI looks just like Facebook. Smart move."
While I can't deny that it does look a little more like Facebook, probably all round it's actually a little prettier and modern looking, they seem to have totally missed the point of an "upgrade."
Skip the next bit if you don't care about the details, my point is that there are a lot of issues with what should have been an improvement to the "product" – the LinkedIn website:
The product now occasionally just freezes, requiring the trusty "turn it off and on again" solution. I don't recall this ever happening before.
The product is now slower (perhaps in part due to pointless fancy progress bars).
Almost every LinkedIn function now requires more clicks to get to the information that you want to see. As an example, you can no longer hover over a profile to see the basic details, you now have to pay a visit to an additional page.
The advanced search has lost the ability to locate people using keywords or by postcode/distance. It's also only accessible by visiting additional pages rather than straight from the home screen.
The tags – which I had previously spent a lot of time configuring so I know what people's interests are, whether they had attended a previous event etc. – are all just gone. Yup, just gone with absolutely no warning.
The upshot of the previous two points is that if I now want to locate people in my own contact list who have an interest in ITIL and live within 50 miles of Edinburgh, say – forget it, it's no longer possible.
I could go on and on about LinkedIn, and I often do, I just want to finish my list of moans with a real killer for me – the new UI now has a permanent profile picture of me that takes up 25% of the vertical screen space and as a result squashes up the main feed area. This is completely pointless and just in case I had forgotten what I looked like there's an additional picture of me on the main menu bar. Really? Who on earth though this was a good idea?
You might think that I'm just grumbling, but I'm not alone. I replied to a post from LinkedIn that asked for feedback on the new UI. I was about person 700 to register my dismay. A day later, the number of people "pulling their hair out" and requesting a return to the old UI had reached 1000 and then the post mysteriously disappeared (it has now reappeared).
What can we learn from the LinkedIn debacle?
Rising above my moans, the LinkedIn situation is a great opportunity to take stock of how we design and release new products and services in corporate IT. Here I offer seven tips that will help you to get things right with new UIs:
When gathering user requirements involve real people – the people who have to use a product or service on a daily basis. For instance, there's no way that any regular user would have asked for a permanent profile on their LinkedIn home page.
Carry out user testing that involves different groups and types of users, and check that the new UI makes their lives easier. Don't just make it pretty – user experience is now more important than the UI itself.
Check out performance on low-tech kit. Multiple user complaints stated that the new LinkedIn UI was unusable where the internet connection wasn't great.
Don't remove existing functionality without warning. They might have spotted that few people used the now lost functionality but these might have been LinkedIn power users.
Tell users that they're about to get an upgrade and what this contains. LinkedIn probably did this but it looks like they didn't try hard enough.
Don't just ignore user feedback if they don't like your upgrade. The discontent won't go away, it will just be expressed in a different forum.
Have a roll back position. I'd like to think that the new UI was tested on small pilot groups – who gave positive feedback – but even so, if there's a groundswell of discontent rollback the change until issues can be clarified and addressed where possible.
The LinkedIn debacle smacks of a bunch of developers (and a couple of marketing people) sitting in an ivory tower, with the newest technologies, producing something that they think looks cool.
Whatever you're releasing don't follow LinkedIn's example – make sure that the new version helps and not hinders users and customers.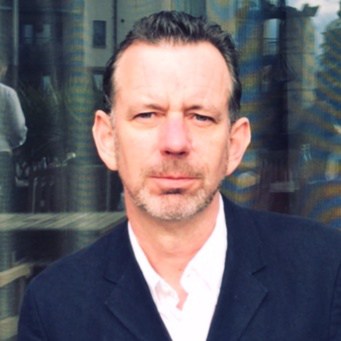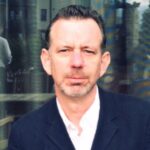 Over 30 years ago Martin McKenna joined Mitsubishi Electric's Technical Services Group working on their Help Desk. He went on to manage the team and even created a basic service desk tool in DB2 before 'real' products were available. Since then he has been a product specialist, implementation consultant, trainer and project manager. He then moved into Account Management and Sales with Royal Blue/Touchpaper/LANDesk and worked on some of the largest, award winning, service desk software implementations in the UK. Nowadays Martin is the Events Director at it500 Ltd running events such as IT in the Park, plus other ITSM conferences in Scotland and can be found regularly blogging on LinkedIn. He also holds an MSc in IT and is in the process of writing a couple of books.