A hot topic at the moment in the IT service management (ITSM) industry is the topic of omnichannel support. Providing a range and selection of support routes that end-users and employees can use to get help and support, all providing a consistent and contextual experience. This is an evolution from where we were five years ago when the focus was mostly only on a beautiful shiny self-service portal.
It's now widely appreciated that people are different, and we all use technology in ways that suit us. We value choice, and we want the same personal choice from our IT or enterprise service department. Some people like to call a phone number, some like to search on a website, some like to chat with people. Some like to chat with bots. Some email. Some use Slack, some use Microsoft Teams… anytime, anywhere through lots of channels.
Certainly offering a choice of self-service and communication interfaces for employees and end-users is important. At Ivanti we've continued to expand the self-service and communication channels we offer with our solutions. We're excited to continue to do so. Virtual agents, chatbots, automatic phone systems, mobile apps, cloud connectors, SMS, the list goes on. But what about the future?
Offering a choice of self-service and communication interfaces for employees and end-users is important, but what about the future? This article by @IanAitchison explores. #selfservice #servicedesk
Click To Tweet
Beyond Omnichannel to Self-Servicing and an Ambient experience
I'd like to introduce self-servicing. The ultimate extreme shift-left.
Let's use a true-ish story as an analogy.
Recently my dishwasher stopped working. Error E15 (one for you dishwasher geeks).
In the old world, I'd have had to phone a repair person, who would have looked up the error in a battered old manual, identified that I needed a new water pump, traveled to buy the replacement pump, come to my house and fitted the pump.
In today's world, we love self-service. So (this bit's true), I looked up error E15 in Google, discovered I needed a new pump. I bought the pump on amazon. It was delivered to my door the next day and – surprisingly – I actually fitted it myself.
Instead of costing me hundreds of pounds and taking a week or two, it cost me only tens of pounds. It did take a lot of my time, however. I had to do the virtual legwork, and it was me lying on the kitchen floor in a puddle, trying to unscrew a pump from the dishwasher while the dog kept licking my face. Yuk.
So, what's a self-servicing environment? (I'll continue with the dishwasher analogy although it won't hold water for much longer (see what I did there?)).
A self-servicing platform would have remotely asked my dishwasher if any components were nearing end-of-life or needing servicing. My dishwasher would report-back that the pump was getting close to failing. A new pump would be ordered and shipped automatically. And if dishwashers were like IT then the dishwasher would fit the pump itself. And that's where the dishwasher analogy fails, so let's switch to IT and real life.
We're seeing more and more practical real-life use cases that are introducing self-servicing, and removing the need to use any channel to request help. One organization I know queries the laptop battery health in all their laptops. If a battery in a laptop returns less than 15% recharging life remaining, then a service management ticket is automatically created. That ticket follows the required workflow rules and automatically contacts the laptop supplier with the location (address), the serial number of the laptop, and the requirement to ship a replacement battery. A day later, a ring at the doorbell and there on the doorstep is a new battery. Click the old one out, clip the new one in. Solved.
Here @IanAitchison shares some practical real-life use cases that are introducing 'self-servicing', and removing the need to use any channel to request help. #selfservice #servicedesk
Click To Tweet
That isn't IT that's self-servicing. No need for the employee to use any self-service channel to report an incident to the IT service desk. No need to even use any of those multiple self-service channels.
It's Ambient IT Service Experience
"What's an ambient experience?" you ask.
This is something we're familiar with in our personal/technology lives already. Ambient technology adjusts automatically, often silently, around you. Get in your car? Seat and music and lights adjust to your saved preferences. Approach your house? Door unlocks as an app and lock confirm your identity. Walk into your house? Lights and curtains and music adjust to your saved profiles for time of day and your physical location. Need to know something relevant to you and important? Your watch pings with a notification relevant to you. That's an ambient technology experience.
In the future you should not expect your end users and employees to come to you. No matter how shiny and 'omni' your support channels are… Here @IanAitchison explains more. #servicedesk #selfservice
Click To Tweet
Service management tools enhanced by a new breed of monitoring and healing automation bots are making this possible for the individual working anywhere (probably at home). Why use self-service, when your IT environment:
Understands context – the location (live, on a map!), the end user, their devices, their profile, their services and needs.
Personalizes delivery – understanding language, culture, and the working environment. Want your updates by an app popup? Or text message? Or automated phone call out? In your language? No problem.
Provides an ambient experience – issues are detected and corrected proactively. Automatically. Needs are anticipated and fulfilled before the end user is impacted. Outages and incidents are prevented. Satisfaction is improved.
Why report a fault when the fault is already detected? And has been corrected.
Why request something you need when the requirement is already recognized and already shipped or installed?
That's a lot of questions. Hopefully, those questions have inspired you to look ahead.
In the future, you should not expect your end-users and employees to come to you. No matter how shiny and "omni" your support channels are, the best support experience is going to be the one that's immediate, silent, invisible, and doesn't impact the individual. Let's call that an ambient service experience.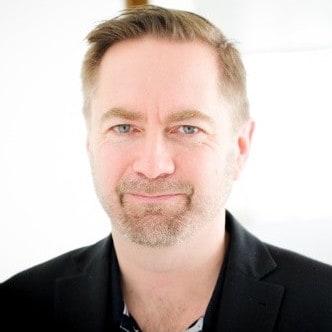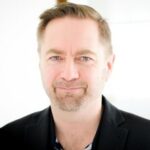 Product Leader, Innovator, Blogger, Podcaster, Writer, Public Speaker, Board Advisor, Sailor, DJ, Musician, Bad Dancer.
As a vendor Product Leader, Ian has led the delivery and business growth of new and innovative SaaS & OnPrem products into the ITSM, ITAM, SAM, Automation and IGA markets over recent years. Frequent contributor to ITSM/ESM industry and community he is a seasoned public speaker and event-presenter.