Let's talk about IT service management (ITSM)-based IT support capabilities. Improving employee experience, and value, doesn't need to be something that goes against existing IT or service desk strategies. And, in some instances, the increased focus on what the end user, or customer, values will definitely serve to increase the chances of IT support improvement success.
Think for a moment about how your IT service desk has already tried to increase business value. For example, it has probably, as well as starting to talk about end-user experience, introduced consumer-like access and communication methods to help employees. IT self-service and chat are great examples of such IT support capabilities. It sounds great, but how successful has this been?
IT self-service capabilities
Self-service capabilities have been the go-to solution to IT's issues for the last few years. There's a wealth of benefits to be realized – in terms of IT support capabilities – but the reality is that, while over 80% of organizations have introduced some form of self-service technology, employee uptake – and thus benefit realization – has been low for many IT organizations.
Two key data points show this. Firstly, a Service Desk Institute (SDI) survey and report called "Realizing ROI from Self-Service Technologies" found that only 12% of organizations have received the expected benefits from their investment in self-service capabilities.
Secondly, Happy Signals data shows how IT self-service capabilities are failing employees across both happiness and lost work time (placing last in each).
And thus, an investment made to save the organization money, and perhaps to improve the employee experience and delivered value, has done neither. You can read about how to prevent the common issues here but importantly:
Self-service is a great example of the need to design IT service desk services and IT support capabilities around the people that use them – employees.
Chat capabilities
The above Happy Signals data also shows the relative position for chat as an IT service desk access and communication channel (rather than as an interaction capability used in remote IT support capabilities). It fares better than self-service and email, but still lags behind the telephone channel in terms of both employee happiness and lost work time.
But, worryingly for the organizations that have introduced chat capabilities – which SDI data shows to be circa 30% in 2017 – it has achieved a very low employee adoption rate at just 3% of contacts. And, thus, chat hasn't made enough of an inroad into the IT service desk channel mix to deliver significant benefits.
In many ways chat has suffered, and is suffering, from the same causes of failure as IT self-service – especially because of the lack of use of organizational change management, i.e. using proven tools and techniques to successfully guide people through workplace change, often related to news ways of working. Importantly:
Chat success is more about people than it is technology.
Ultimately, as with self-service, if it's easier – and a better experience – to call up the service desk, then people will continue to do so. Thus, negating the benefits of such IT support capabilities and the additional value the service desk was trying to offer.
Looking to future IT support capabilities
The two previous examples are both where the IT service desk has introduced new technology, probably with a fanfare, only to see it struggle to gain acceptance and use, and to deliver greater value to end users and the business. Now, in the midst of all the hype surrounding the opportunities of artificial intelligence (AI), machine learning, and chatbots in particular – is the average IT service desk going to be successful with this new technology employed in its IT support capabilities?
If chatbots are taken as an example of new technology exploitation, will the IT-support adoption of chatbots succeed? Of course, the intention is good: The IT service desk can deal with end-user issues and requests more swiftly and outside of core hours. The business bottom line benefits from labor-related cost savings. And end users hopefully get a great customer experience that's comparable to exemplar chatbot capabilities in the consumer world.
However, chatbots can be considered an evolution of the traditional self-service/help and chat channels, which IT service desks have – in the main – failed to deliver successfully. Plus, they're heavily reliant on service, operations, and customer-related knowledge; and will struggle without it. So, how will chatbot adoption probably fare? I live in hope that things will be different this time, IT support and project delivery pros learning from past mistakes. Importantly:
Not rushing into chatbot adoption without first learning from, and ideally correcting, local self-service and chat mistakes.
If you want to find out more about how to avoid the repeat issues of IT support capabilities and technology implementations along with other ways to better demonstrate the value of your IT service desk (perhaps enterprise service management), then there's more information in this on-demand webinar.
Want more? Here are informative ITIL 4 service value system and ITIL 4 service value chain articles.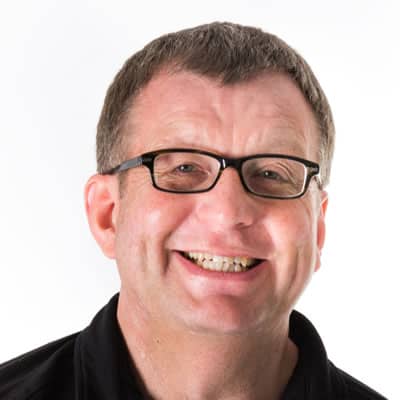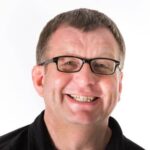 Principal Analyst and Content Director at the ITSM-focused industry analyst firm ITSM.tools. Also an independent IT and IT service management marketing content creator, and a frequent blogger, writer, and presenter on the challenges and opportunities for IT service management professionals.
Previously held positions in IT research and analysis (at IT industry analyst firms Ovum and Forrester and the UK Post Office), IT service management consultancy, enterprise IT service desk and IT service management, IT asset management, innovation and creativity facilitation, project management, finance consultancy, internal audit, and product marketing for a SaaS IT service management technology vendor.