This is the fifth of five blogs on self-service for IT using IT service management (ITSM) tools, and how to increase your organization's chances of success. So, if you missed the earlier blogs, I suggest that you read these others first:
Then there are a number of other opportunities to increase the odds of self-service success.
Invest in better knowledge management
While knowledge management is about capturing, distributing, and effectively using knowledge, it also requires cultural change to be truly effective.
Knowledge capture, distribution, and (re)use needs to be embedded in business processes and in employee recognition and reward frameworks. Otherwise it will always be something that gets done in addition to, and usually after, the day job.
Technology can help here, once the people and process-based needs have been considered and addressed. And don't forget the level zero solvable approach (link) to creating and refining knowledge articles.
Offer choice for self-service success
Self-service isn't going to be the best solution for end users all of the time.
Firstly, some IT issues require a response that's more immediate than end users can receive from self-service. Secondly, individuals have personal preferences for support access and communication channels – something that is heavily influenced by ease of use and success rates.
Thirdly, self-service might not be suitable for some roles. For example, very senior roles where self-service increases the business cost of IT support, and business critical roles where self-service could delay resolution and continued business operations.
Whatever the scenario, end users shouldn't be forced down the route of self-service when it's not appropriate, with self-service offered as just one of many available access and communication channels.
Support mobile access to self-service capabilities
Access to corporate mobile-app-based self-service capabilities is not as prevalent as online self-service portals. With on average only one quarter of the organizations that offer any of password reset, knowledge bases, and ticket status checking via an online self-service portal offering a similar service via a mobile app (source: HDI "Technology for Empowering End Users," 2015).
This also ties into tip number 2, in that if there's not easy mobile access to self-service capabilities then it's another reason for offering choice.
Recognize the difference between UI and UX
A big part of self-service success is user experience (UX). If end users find self-service capabilities intuitive and easy to use, then they will most likely use them again (and again).
So those responsible for the self-service delivery project need to differentiate between the sexy technology, with a great-looking user interface (UI), and how the end user uses and experiences the technology.
Every end user touch point should be optimized for the best possible user experience, with this equally applicable to mobile apps as it is to online self-service portals.
Use fit-for-purpose technology to help with self-service success
While having the right functional capabilities "front of house" is important, the back-end, non-functional capabilities are important too.
Choose a tool that's easy to configure and customize when needed. Choose a tool that can show usage and has reporting that can show improvement. Depending on your organization's demographics you might also need to choose a tool that caters to the "Google generation" across UI, UX, mobility, and social.
Exploit existing corporate automation capabilities
Many of the big-ticket self-service benefits are tied into the use of workflow and automation. However, self-service automation shouldn't require the reinvention of the proverbial wheel.
In fact, the opposite is true – self-service initiatives should piggyback the corporate automation strategy, seeking out existing technologies and IT skills that could be reapplied to self-service scenarios.
For instance, the organization's existing software deployment automation could be leveraged to provide a self-service download capability.
Look ahead to self-service opportunities outside of IT
This isn't a case of running before you can walk but merely the high-level planning of how the organization's investment in self-service could be extended to other corporate service providers such as HR, facilities, and legal.
Such planning might help to justify increased investment and make the phased delivery of certain self-service capabilities more logical. For instance, HR would benefit from a self-help knowledge base, issue logging, and chat, but not password reset or download capabilities.
Start with a friendly pilot group for self-service success
No matter how well the self-service project progresses, there will always be teething issues during testing and even at launch. So don't take a big-bang approach to launch – both in terms of what's initially offered and to whom it's offered to.
Instead, pilot the new self-service capabilities with a group of "friendly" end users who will understand if things don't always work first time and who will also offer up suggestions on how to improve the initial self-service capabilities.
So make the early mistakes privately rather than in public, and try to deliver one thing well rather than two things badly. A failed first self-service launch casts a long shadow over future launch attempts.
If you'd like to learn more about driving self-service success in your organisation, register to visit Refresh:IT in London on 19th April. It's completely free to attend and you'll get to meet with lots of peers in your profession, hear some great advice from IT service management (ITSM) experts, and learn some helpful lessons and tips to take back to your IT team.
Register now. It's free!

Image Credit
Want to read more about organizational change management's importance to ITSM? Want more? Here's an article on the ITIL 4 service desk.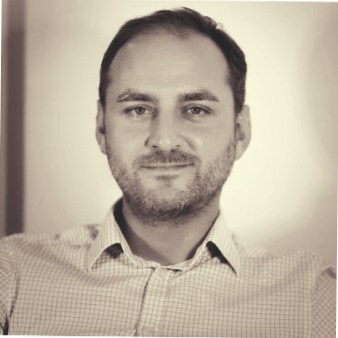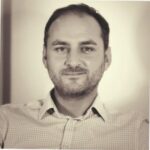 Simon is the UK General Manager at Freshworks, the Google-backed leading cloud-based customer support software company. Simon heads the company's operations and revenue strategy for the UK covering IT service management, customer service and support management. Prior to Freshworks, Simon has led global sales teams for Microsoft and Oracle database and development software providers. Simon is a Dad of two boys, and a keen sportsman, having completed Marathons and England trials for football.