IT self-service has been a disappointment to many: IT organizations invest in self-service tools, but adoption is often low and customer adoption lags. It's worth understanding some of the reasons self-service is not living up to its promise. The problems actually start in how IT self-service portal initiatives are generally planned, as part of a service management tool implementation, and are more of a technical exercise to implement the tool rather than an exercise to improve the employee's experience in the workplace. Here are three places to start when beginning an IT self-service portal implementation or to review a current portal.
Here @msitsm looks at three places to start when beginning a portal implementation or to review a current portal. #selfservice #servicedesk
Click To Tweet
IT self-service portal vision and scope
When organizations include an IT self-service portal in their IT service management (ITSM) tool implementations, they generally invest in self-service to help scale support and make it easier for their associates to engage with them. The problem with this is that it's too general a vision and the service catalog and portal begin to come together in a technical and sometimes disorganized manner. The growth without vision results in an IT self-service portal that is difficult to navigate and doesn't meet employee needs.
The solution is to establish an organizational vision for the portal and the service catalogs within it before the first iteration or implementation. This vision and scope should include:
The scope of the IT self-service portal: is it to be an enterprise approach, or does every provider continue to offer their own portal (tip: a single portal experience is the best approach for the employee experience)
The organization's strategy for content, drilling down to the vision for content within the portal

Content that will appear on the landing page, like corporate calendars, events, news, etc.
Where company policies will be housed
How information and knowledge will be managed, where knowledge will be housed, and how it will be organized
How departmental information can be incorporated, possibly merging the concept of the corporate Intranet site and departmental sites with that of a single enterprise-wide portal

Integration between the IT self-service portal and other channels: phone, chat, etc. and whether a multi-channel or omnichannel approach will be used
The level of automation to be included, the goal being to use automation to achieve a true self-service or automated fulfillment experience wherever possible
You need to establish an organizational vision for your #selfservice portal & the service catalogs within it before the first iteration or implementation, says @msitsm. Here she explains what your vision & scope should include.…
Click To Tweet
These decisions will greatly impact the end-user experience and adoption. By defining them ahead of implementation, provider and employee feedback can be solicited, which helps with adoption by meeting the employees' expectations.
IT self-service portal governance
Once the IT self-service portal vision and scope are established, governance is needed to guide the development of IT self-service portal content and the service catalogs, ensuring they stay in alignment with the vision and scope established. The same body should be responsible for release planning and management over time, ensuring continual growth and improvement of the effort.
Rather than establishing a separate body, it's possible that the Service Management Office can be leveraged to provide governance, even if a subset of that body provides this. In many ways, this ensures the work of the service management initiative stays in alignment with the tools that support it, and the customer-facing aspects align as well.
Support experience
The IT self-service portal is just that, an entryway to the support environment, and the employee's experience will only be as good as the design and experience once a request is raised. Key factors that influence this include:
Ease of finding the desired service request and completing it
Level of automated fulfillment
Timely response and fulfillment of manually managed services.
Timely information provided on the ticket status page and an appropriate email communication program
Looking to review your #selfservice portal? You need to look at your vision and scope, governance, and support experience, says @msitsm #servicedesk #ITSM
Click To Tweet
The goal with the IT self-service portal support experience is to understand the employee's desired journey for support and provide it to them, eliminating bottlenecks along the way. Many organizations miss the mark as they determine the support process and force it on employees rather than inquiring about what employees need. The best way to design a support experience is to conduct some focus groups with existing or potential users and have them walk through the ways they try to find things, then have them review some common service requests. Typical problem areas include:
Request design: lengthy forms, forms that require information that should be known (like contact and organizational information for an employee, which should be in their record), use of technical language, or asking questions the employee cannot answer due to lack of technical understanding or knowledge. Fix this by reviewing the forms with a cross-section of employees to find ways they can be effectively designed.
Catalog and knowledge organization (taxonomy): many service catalogs are organized by provider organization rather than business function, and people don't know how to find things. Fix this by creating a single taxonomy for services and knowledge that are enterprise-based rather than provider based. For example, employee services can offer items related to benefits, payroll, and office services, and IT services items like password resets. The best way to arrive at a good taxonomy is to involve employees.
Before getting started or if adoption is lacking, try using these tips to get the IT self-service portal initiative on track and understand this is not a single implementation but rather an ongoing release and improvement program.
Are you looking for an article on organizational change management or enterprise service management?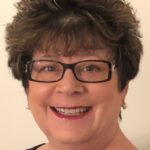 Phyllis is an innovative and focused professional with more than 20 years of experience in Business/IT Strategy, Enterprise service management, governance, customer service and support, ITSM tool implementation, HR automation and team building gained through her experience providing IT support for the largest car dealership in the US, as Operations Director of itSMF and through offering training and consulting services.
After more than 20 years in the support industry, she is taking her thought leadership out to the community by focusing on writing and speaking. In addition to her activities as a blogger, she's a published author and her book "Service Management Online: Creating a Successful Service Request Catalog" is available through TSO. She's also an experienced international speaker, having delivered keynotes and conference breakout sessions since her first speaking engagement in 1997. You can follow Phyllis on Facebook, Linked In and Twitter or visit her website www.ez2bgr8.com.