Let's talk service desk guidance. When you lift the lid, the service desk can be a rich resource of information that can help an organization be more successful. Through a better understanding of things like the organization's user/customer habits, where investment is needed (in people, technology, etc.), the user/customer perception of products and services, and much, much more. But, knowing where to start with creating an efficient, successful, and value-generating service desk – that supports the organization's objectives – can be daunting. To help, I've put together a handy A-Z of service desk guidance considerations to help anyone looking to get started with a service desk improvement project.
Here's a handy A to Z of service desk guidance to help anyone looking to get started with a service desk improvement project, by @thepapabell. #servicedesk #ITSM
Click To Tweet
This article will provides a sample of the considerations under the letters I.T.S.M. H.E.L.P and you can download the full A-Z below.
Service Desk Guidance – I is for intelligent disobedience
The letter "I" could have easily been incident management. Although, there's plenty of other great content out there covering it.
I cannot really pinpoint when I first discovered this concept from the esteemed Ivor Macfarlane, but I've definitely embraced it. Intelligent disobedience is a notion that empowers staff to make decisions based on the information that's available to them and reach the best possible outcome for all parties. At the service desk, for example, this could allow analysts to break away from a generic process, procedure, or rule, if it's deemed that the outcome would be favorable to the customer, without being damaging for the service desk.

Imagine you have a service desk with a separate desktop support team. Procedures dictate that, for any 'desk-side' visits required by employees to fix an issue, a ticket must be escalated to the end user support team via the service desk. You get a walk-in from a senior manager who explains that they need a new keyboard, as the original one has bitten the dust. The desktop support team members are stretched because a team member is sick and another member is away for lunch. A person at the service desk is available and able to competently deal with the keyboard replacement, but procedures say it needs to be completed by a member of the desktop support team. You've probably been frustrated by similar situations in the past. By applying service desk guidance related to intelligent disobedience, you can enable a mechanism to work around a situation where a procedure proves prohibitive to providing good service. (Try saying that last sentence out loud after a glass of wine or two).
Service Desk Guidance – T is for training
Too often training is associated with upskilling, and as a result, organizations may believe that this is an unnecessary cost. Organizations may look to internal subject matter experts to pass on their knowledge and wisdom to other team members – something that would be happening naturally in a successful service desk environment – instead of procuring training courses.
There are many more benefits to training than simply increasing your knowledge. For example, by investing in the training and development of team members, it's proven that this helps to increase employee morale and overall employee satisfaction levels.
Too often training is associated with upskilling, and as a result, organizations may believe that this is an unnecessary cost – @thepapabell #servicedesk #ITSM
Click To Tweet
Other training benefits include:
Creating a common language
Supporting succession planning
Improved staff retention.
In service desk guidance terms, you'd ideally have a training and development plan in place for every member of the service desk team, which aligns with the requirements of the organization, yet also incorporates the personal preferences of the employee.
Service Desk Guidance – S is for strategy
It's very easy to get stuck in the weeds in the service desk environment. Thinking strategically is about being able to look toward long-term objectives and producing plans to support the overall aim of the organization.
A service desk strategy should support the service desk mission (its reason for being/purpose) and underpin the organization's overall strategy. Further weight can be given to a service desk strategy by incorporating Critical Success Factors (CSFs), that are in turn underpinned by Key Performance Indicators (KPIs). Think of the service desk strategy as supporting the mission in a way that describes and maps out a pathway of exactly how you're going to do it.
This service desk guidance approach will contribute to service desk staff feeling empowered, valued, and most importantly, being able to understand how they contribute to the success of the service desk and the organization.
Download a free A-Z guide of service desk guidance to help you in any improvement project, courtesy of @thepapabell. No email address or required to download the guide! #servicedesk #ITSM
Click To Tweet
Service Desk Guidance – M is for mission
The mission statement is the service desk's reason for existing. Why is it there? What does it do? What is its purpose? It may seem like something that's quite simple – in the context of this article, it arguably is one of the more simple service desk guidance things to implement if you haven't already done so. That said, even if you do already have a mission statement, it should be reviewed periodically to ensure it's still effective and carries weight.

Aim for a service desk mission statement that is aligned with the vision of the organization. It should reflect the service desk's role, to give the service desk an identity, but also capture the service desk's contribution to the organization's success.
Service Desk Guidance – H is for health and wellbeing
Since early 2020, organizations across the globe have been forced to adapt – whether they were ready to do so or not. Naturally, service desks – as the windows into their respective IT organizations – have felt the strain with massive changes to ways of working. I remember talking to some friends who run service desk teams back in March/April of 2020 who were reporting tenfold increases in ticket volume.
Health and wellbeing isn't a new concept but, despite that, it's something that can often be an afterthought – something that is reactively attended to. The service desk environment can notoriously be a busy place to work, but it doesn't have to be a struggle. With the right balance and approach to people's health and their wellbeing, service desk roles will be fulfilling, enjoyable, and rewarding.

Service desk guidance things to consider when looking to assess and mitigate against the adverse impact of health and wellbeing issues is to implement policies that protect employees against burnout, have members of the team trained and recognized as mental health first aiders, and foster a culture of positivity, teamwork, and collaboration.
Service Desk Guidance – E is for employee happiness
You've probably heard the quote "happy employees, happy customers." I'm not entirely sure who coined the phrase, but it's common sense, right? If an employee is happy, they're more likely to provide good service, a good experience, and a good impression to the customer. It's service desk guidance 101.

So how do you get happy employees? And more importantly, how do you keep them happy?

The first thing is to not fall into the trap of thinking that money solves all problems. A recent study by Glassdoor.co.uk suggests that salaries don't have a great impact on employee satisfaction.
Looking to improve your service desk? You need to think about employee happiness, health, and wellbeing says @thepapabell. #servicedesk #ITSM
Click To Tweet
The study continues, suggesting that the two most impactful factors on employee satisfaction are the organizational culture and values, along with the prevalence of career opportunities.

Things to think about include: What career opportunities are available to people in the service desk? How can you enhance their existing skills and capabilities? How engaged are the team members with the organization as a whole?
Service Desk Guidance – L is for learning
It's okay to make mistakes. They happen. How you handle and address mistakes can have a big impact on you and your team. You want to avoid mistakes being repeating. Treat every negative outcome (and positive!) as an opportunity to learn. How can you avoid something happening again? What could you do differently next time?

There's a strong link here with continual improvement. Although, I believe this is a more direct approach. If you haven't already something in place, create a procedure that starts a review process whenever a mistake is made. This is absolutely not about apportioning blame, and that needs to be stressed. It's about creating an opportunity to plug a potential chink in the armor. Is there a process that doesn't quite work as intended? Is there a flaw in software provision? Is there a skills gap?

By adopting a culture of learning instead of a culture of blame, teams will perform better, work smarter, and ultimately be happier in their roles. It's critical service desk guidance.
And finally, P is for promoting the service desk
The service desk once used to be considered the "ugly duckling" of IT, a necessary evil, if you like. A lot of work has been done over the last five years or so to change that perception. Not only is the service desk a place that provides brilliant career opportunities, it's also the voice and window of the IT department to the rest of the organization, and vice versa. You want the organization to know about the service desk, what it has to offer, the value it adds, and how it contributes to the organization reaching its goals.

To achieve this, the service desk needs to be promoted. In terms of service desk guidance, there are all sorts of ways that promotional activities can take place. For example, newsletters, focus groups, town halls, etc. The most successful promotional activity is arguably members of leadership teams articulating the value of the service desk throughout the organization.
By adopting a culture of learning instead of a culture of blame, teams will perform better, work smarter, and ultimately be happier in their roles – @thepapabell #servicedesk #ITSM
Click To Tweet
As a direct result of successful promotional activities, you can expect an increased understanding, awareness, and adoption of the services that the service desk provide.
Improving your service desk
Hopefully, some of the considerations covered here and in the full A-Z service desk guidance have sparked improvement ideas that you can apply in your own organization. Getting any improvement initiative off the ground can be daunting, but it needn't be. Use some time to take stock of your current challenges and pain points, and work with your teams to create a plan to overcome them.

Avoid taking on too much yourself and creating too much change at once. I'd recommend tackling improvements bit by bit. You might elect "champions" within your teams to have ownership over a particular part of an improvement plan. You'll find buy-in from your teams and success easier to come by when involving your teams (and customers where appropriate) at an early stage.
What are the challenges within your service desk that you'll look to tackle first? Remember to download the full A-Z of service desk guidance, it's free, before you leave this article – no sign up details required. And, if I can help you further with anything listed within the guide or ITIL and the IT service desk, please get in touch here or via the comments below.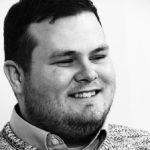 Jamie has been working in IT for over 15 years, including support, infrastructure and service delivery with in-house teams and managed service providers. Having created and lead multiple service desk teams, he is now a service desk expert and consultant, part of the ITIL 4 Practice Guide authoring team, co-author of the Service Desk Institute's (SDI) Global Best Practice Standard for Service Desk v8, and co-author of the 2020 revisions of the Service Desk Analyst and Service Desk Manager Professional Standards.
He is also the founder of KnowledgeAdd, a training provider specialising in fully accredited modern Service Management and Project Management courses.