The customer journey has received a significant level of coverage recently – here's an example – because it's primary purpose is to improve customer experience and this is an overwhelmingly important initiative for many organizations. Providing a quality customer experience means devising a plan and sticking with it, but doing so requires a little customer journey mapping. Let's call it service desk user journey mapping.
Why use customer journey mapping?
Customer journeys help you identify opportunities for improvement where measurements and statistics can't find them. Even if you've got service level agreements (SLAs) or other measurements that monitor the quality of your service delivery, there's no guarantee that you'll always be able to identify your opportunities for growth and improvement. This is where customer journey mapping enters the picture.
When painting this picture, you must step into your customer's place to understand what they're facing. The most basic way to think of this is how they experience working with you. So, ask yourself if it's easy to request technology or a required service from your IT service desk. Are you doing a great job of helping your users, or customers, to feel informed about their needs and your processes when they speak with members of your service team?
This also means considering their experiences after they receive the services you provide. So, when they receive a laptop, for example, is it working as it should, handling functions properly, and are they able to get to work on the machine from the moment your team hands it over. If there are any questions users have later on, is your team easy to reach?
Well, the best way to find out the answers to these questions is to answer them. Start customer journey mapping. Here are a few important steps.
Mapping the service desk user journeys
The best place to start any story is at the beginning. Here, at TOPdesk, we start with one. The one journey is usually the one that most users experience when they deal with your service desk. It might be a specific service request. Identify the instance in which most of your users engage with your service desk then map this experience from the user's perspective.
When mapping the journey, engage all relevant parties. It can be pretty easy to forget that your team's engagement with the user should be part of the experience.
The user experience is a joint responsibility. So, avoid creating a one-sided journey map. Involve all teams that work on a specific service. Using the example of a new laptop being provisioned for an employee, the user journey doesn't just involve the service desk, but also the IT colleagues that prepare hardware and software for the machine. Thus, include them in the process for this part of the map.
During this journey, you'll likely have an idea of what you think the journey is or should be. This means you have an understanding of what the experience should be – the ideal – and what's realistically achievable for your service desk team. This ideal is going to change based on the experience you're offering. In the laptop example, if you plan to deliver a fully-configured laptop that users can enjoy immediately without any follow up versus a machine that only offers the basic setup but gives customers the freedom to pick more apps and settings for themselves, the journey for these two experiences is going to be very different.
Create a persona to map
For the experience you want to map, you need a user to tie to it. The user has a job title – what is it? To identify this, consider taking a look at the most likely person to use your services? It's a great place to start.
Next, determine how this person contacts you? By phone? Email? What do they expect from you, specifically? What level of service do they require? As you evolve and grow these efforts, you might wish to develop multiple personas, but start with one for the first user journey.
When creating the persona, interview those in your organization and talk to them about their experience, and collect details about it. Ask about their expectations and if these have been met. Different stages should be considered and discussed. Find out how easy it was to request a new laptop, how well your agents answered questions after the laptop was delivered, and everything that lies between. As the interviews wrap and the mapping begins, make sure to plot the real journey based on your conversations with users not just what you want from it.
All of the touchpoints with users can be pinpointed through user interviews and can include all communication during the service provision. Make sure you include the entire journey from start to finish. If you're issuing a new laptop, your customer's journey doesn't end upon delivery. How do your customers feel about the aftercare you offer?
Maintain the service desk user journey map!
With the customer journey ready, maintain it, even build upon it. Create additional opportunities to map other journeys and other user experiences. As well, don't forget to generate opportunities for users to provide feedback based on their own journeys – this shouldn't be overlooked. Ultimately, this exercise leads you to creating a better service desk for your users, and an improved organization overall.
Would you like to read an article on the ITIL 4 service desk?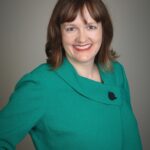 Nancy Louisnord is the Global Chief Marketing Officer of Manta, responsible for the company's global marketing programs and product marketing strategy. With more than 15 years of international leadership experience in the B2B IT SaaS industry, she is a sought-after presenter at conferences and one of HDI's TOP 25 Thought Leaders and HDI's featured contributors. Manta offers a comprehensive data lineage platform that gives companies complete visibility and control of their data pipeline. Manta has helped companies reduce incidents through proactive risk analysis, accelerate digital transformation, and enhance governance by building trust in data.