No I haven't made the term up. "Service safaris" and the similar "customer safaris" are both legitimate business terms for corporate IT. And, if you want to get technical, then a service safari is both a proven design and "outside-in" service management concept. Where outside-in service management thinking can be described as:
"An approach and management philosophy that places the customer at the center of all provider decisions, and ensures an explicit customer reason is in every decision, including what services to offer, the makeup of those services, and how the service will be delivered and supported" – The Universal Service Management Body of Knowledge (USMBOK)
With service safaris allowing service providers, IT or otherwise, to really "know their customers" in a business world where success is very much dependent on having a value proposition that matches and meets customer needs.
So what are service safaris?
In some ways, I'd argue that you could probably guess what a service safari or customer safari is, given that a safari is an expedition. And in a work context there's already something similar (but not as detailed) used to help with career progression – job shadowing.
If you know what job shadowing is, i.e. spending time with a business colleague to understand what a particular job entails and whether it's something that might interest you in the future, then you can start to imagine what a service safari is. Put simply, a service safari can be considered end user, or customer, shadowing.
So, in essence, service safaris are an experiential field trip to understand how services look, feel, and work (or not) from the customer perspective. It allows those responsible for designing, delivering, or supporting services to better understand customer needs, the customer working environment, and how their products and services are really used "in the wild."
For example, in an IT context, a service safari might discover that a certain application isn't being used in the way its designers assumed that it would be. Thus explaining why the IT service desk receives a disproportionately high number of calls related to the application that can't be reduced by a quick technical fix or additional end-user training. The application ultimately has a fundamental design issue that probably needs a more considered and involved solution.
So a service safari is about getting up from your desk, and away from your industry analyst reports and market/customer research, to witness your customers' IT and business realities firsthand.
The benefits of service safaris
Service safaris help service providers to ensure that they are meeting, and continue to meet, customer needs.
They can be a valuable tool in the requirements gathering and design processes. Helping to ensure that customer needs are met and that customer ways of working are also taken into account – especially in preventing scenarios such as the previous example.
Observing customers in their natural habitat can also raise awareness of service quality within the service provider organization. Service level targets might be being met but the "in the wild" view of service quality might be completely different.
Service safaris also allow participants to gain an understanding of common customer issues. For IT service providers, these might not just relate to hardware or software, when used as part of a service, but also to IT support and customer service.
Finally, once captured, the identified issues can be used as a basis for service improvements or even service innovations.
How to undertake a service safari in corporate IT
Service safaris are commonly made up of three elements:
Planning and preparation
The visit/safari
Post-visit analysis and action
Planning and preparation
Firstly, create the framework for this and future service safaris. Don't make it up as you go along, be clear on your goals and understand how you are going to run the safari. From who you will speak with and observe, through the length of the visit(s) and the questions you'll ask, to what will be done with the safari's findings. For instance, you might agree to share the outputs with local management, or you might not.
Have a clear understanding of what you need to discover, especially suspected problem areas and any assumptions that need to be validated. When arranging meetings with customers, let them know the purpose of your visit and how much effort it will require from them and potentially their colleagues.

The visit/safari
There are different approaches to running service safaris in corporate IT. It could be spread out as multiple visits over two weeks, say. Or conducted as an intensive one-day visit. Or be somewhere in between. It's good to assess what would best suit the customer here.
Ensure that you have scheduled in a variety of customer situations. The more you can observe and ask questions about, the greater the insight you'll receive on what's important for the customer, what works well, and what doesn't. Hopefully the customer, or customers, will also offer up examples of what helps and hinders them in their jobs during discussions.
Finally, ensure that you understand your role in the service safari. That it's about observing and asking questions, not fixing issues there and then. Also don't be afraid to video things – customer-willing – in addition to taking notes. It might save you time and potential embarrassment post-visit.
Post-visit analysis and action for corporate IT
This is all about analyzing, and reflecting upon, what has been learned from the observation and interviews. Facts might also need to be checked and existing improvement plans reviewed for potential overlaps.
In the case of service safaris designed to assess the IT service delivery status quo, the output will most likely be a number of proposed operational and service improvements, and maybe even service innovations. With management approval and backing needed before they can be acted upon, especially where costs are involved.
We'll be discussing the changing role of corporate IT in more detail at the Refesh:IT event in London on 19th April and we'd love to see you there, and answer your questions about service safaris and a host of other topics too. It's completely free to attend and you'll get the opportunity to meet with lots of peers in your profession, hear some great advice from IT service management (ITSM) experts, and learn some helpful lessons and tips to take back to your IT team.
Want to read about the ITIL 4 service value chain?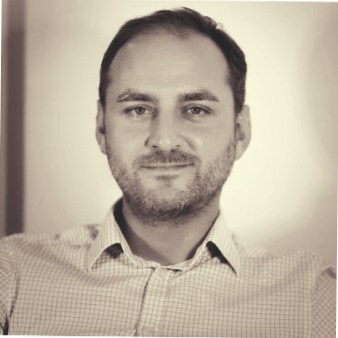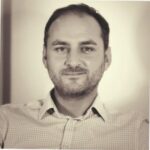 Simon is the UK General Manager at Freshworks, the Google-backed leading cloud-based customer support software company. Simon heads the company's operations and revenue strategy for the UK covering IT service management, customer service and support management. Prior to Freshworks, Simon has led global sales teams for Microsoft and Oracle database and development software providers. Simon is a Dad of two boys, and a keen sportsman, having completed Marathons and England trials for football.