Let's talk about SIAM From the frontline.
America. You have to love it, certainly Martin Goble, AKA @ITILPunk, and I do – especially at conferences such as FUSION 16, because of the ease of networking, the honesty of the other attendees, and the chance to meet with other Thought Leaders. We were in Vegas to talk about service integration and management (SIAM), and if truth be told Vegas probably wasn't ready for us. SIAM is only just gaining traction in the USA, and the stories we had to tell were about what happens once you embark on the SIAM journey. For those who haven't yet started out, David Clifford delivered an excellent session on SIAM 101, which he'll hopefully document somewhere.
The key things to understand (about SIAM from the frontline)
For those who've stepped forward, there are some key messages. Above all else, don't think you can cut and paste SIAM to replace IT service management (ITSM) or ITIL. But to do SIAM well there are three lessons we have learned so you don't have to. It's our view of SIAM from the frontline.
It's a sourcing strategy – an alternative to prime vendor or best of breed. That means you have to rethink how you structure and write contracts.
The only criteria for judging the success of SIAM is whether it improves business outcomes for your customers.
There is a balance between the power of the contract and the power of culture. Ultimately they both have to be aligned.
At Tata Consultancy Services (TCS), where Martin and I work, we think of SIAM as an overall capability: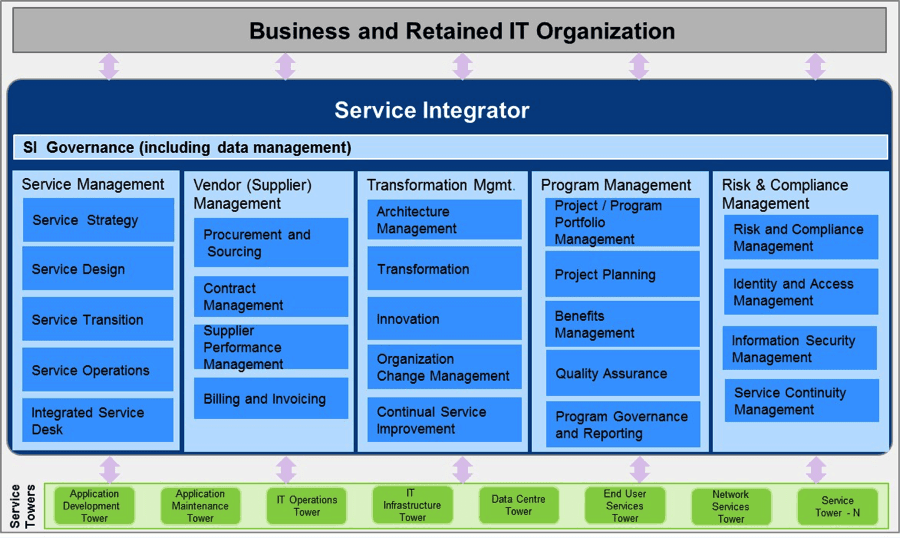 Oddly we don't get too concerned about who does what, because in our experience any model can work, as long as the SIAM provider has "skin in the game", all the capabilities are in place, and the ultimate aim is for the enterprise IT department to have overall responsibility for SIAM.
Thinking ahead another issue is how does this model map on to a DevOps approach?
The simple answer is very well, because of the focus on outcomes and the clear message that the model is about capabilities, not boxes on an organization chart.
So should you adopt a SIAM approach yourself?
Well, based on our view of SIAM from the frontline, that depends on whether or not you have multiple strategic suppliers. If you don't then all you need is good traditional ITSM. Even if you do have multiple suppliers you need to assess whether what they are delivering meets the business need or whether the watermelon effect applies, where each individual supplier meets their contractual target but the business still feel service is "red."
What you shouldn't do is adopt SIAM because it's the current trend, and if you do you shouldn't underestimate the effort needed to move to a SIAM model. In our experience, it's only worthwhile if your business is also undergoing a massive transformation.
If you do make the change than as well as considering the contractual issue you also need to think through how you share risk and reward throughout the value network, and the skills you'll need to make it a success.
If you're ready for SIAM, then here is some guidance on answering that question…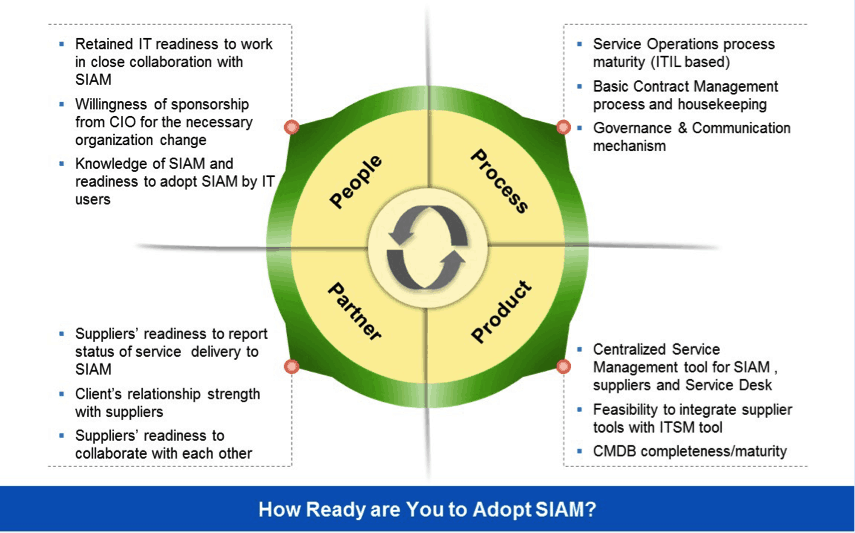 …Then there are real business benefits to be delivered.
The most vital is the ability to keep up with the cadence of business change, but through supply chain efficiencies derived from an end to end perspective will result in reduced costs, improved staff morale as they shift to more strategic roles, and an increased confidence that suppliers share your internal culture.
It'll be interesting to see the SIAM interest level at FUSION next year. I'd bet that it's considerably higher than this year – as corporate IT organizations struggle to manage the delivery of critical business services and the suppliers that contribute to them. Please reach out to me if you would like a copy of our FUSION SIAM presentation or more of our "SIAM from the frontline" views.
If you liked this SIAM From the Frontline article, then please try these other SIAM articles: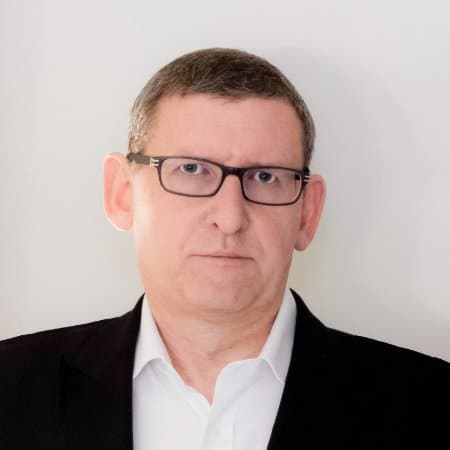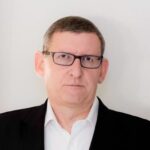 James Finister is member of the leadership team of the TCS Global Service Management Consulting Practice responsible for market analysis and interaction, the global ITSM Consulting service portfolio, and the coordination of Thought Leadership and analyst interactions.
He's been actively involved in ITIL and ISO/IEC 20000 since their inception and developed some of the earliest ITIL training courses in the UK. He is a co-opted member of the ISO working groups for the development of ISO/IEC 20000 and ISO38500.