The IT service management (ITSM) tool ecosystem, and its history, is an interesting beast. We've seen the industry grow significantly, both in terms of uptake and the offered solutions maturing from simple ticketing systems – the original IT help desks – to all-singing, all-dancing ITSM solutions that are now also applicable to service management scenarios outside of IT (what is commonly called "enterprise service management").
On the one hand, it's great that many ITSM tools now offer capabilities that fulfill a multitude of needs across ITIL's 26 processes and four functions, plus the service management needs of other lines of business (such as Human Resources (HR), facilities, and external customer support). On the other hand, though, this Swiss Army knife approach to ITSM tools has left customers with far more blades, and other utilities, than they actually need.
At first, it might not seem an issue – with the room for the customer to grow into them – but what if:
The extra blades and utilities make it harder to find and then use the capabilities that are really needed?

The wealth of capabilities drives the customer to find uses for them, rather than the customer effectively using only those that they have an actual need for? It becomes a "tail wagging the dog" scenario.

Customers receive "quantity over quality," with the addition of things they will never use – the "bells and whistles" – potentially being at the expense of, and adversely affecting, the things that they will use a lot.

Due to the complexity, customers are using the wrong utilities for the wrong things – for instance, confusing the hoof cleaner for a toothpick?

In addition to the added complexity, customers are paying for more than will ever be needed and ultimately used?
There are of course probably more potential issues, but hopefully this list is enough to make the Swiss Army knife analogy work – that the complexity of some ITSM tools can hinder some customers as much as they can help them.
Choosing a "right size" ITSM tool
Not every customer requires an ITSM tool to support them across 26 ITIL processes, in fact very few will. Some customers should instead be seeking technology enablement for just the core, or most commonly adopted, ITSM activities. The activities that are often associated with IT service desk operations.
These customers want to be able to efficiently handle end-user, or employee, requests for help, information, services, or change; and, more commonly these days, in a way that meets employee expectations of support, customer service, and perhaps even customer experience in light of employees' much-improved personal-life experiences.
There will, of course, be other ITSM-tool needs. Some of which are "functional," but others are more about how the technology itself is deployed, managed, and used. With these an extension of what has traditionally been called "non-functional requirements" – for instance, the ease of use (which covers a lot of ground), interoperability with existing systems, performance, security, resilience, and the vendor's support and maintenance capabilities and promises (including upgrades).
This might sound pretty straightforward, but how many companies with simpler requirements still seek to procure capabilities that far exceed their needs (and perhaps their operational capabilities)? With said customers making purchasing decisions that are influenced by the relative strength of capabilities that they don't need (and then might never use).
Plus, they're potentially taking on board additional tool complexity when they don't need to.
So, what should you do if you don't need a complicated ITSM tool?
The first, and hopefully obvious, thing to do is to admit it – "We don't need a complicated ITSM tool."
Then commit to making your business requirements exactly that, business requirements not "everything but the kitchen sink" requirements. In addition to this simplification of the ITSM tool selection process, also make a commitment to make the implementation, management, and use of the tool simpler. With the latter applicable to:
IT users

End users

Other line of business users (if the tool is to be used in non-IT service management scenarios).
Aim for simplicity as well as the usual needs for greater efficiency and higher-quality service delivery and support.
How simplicity stacks up for better tool selection and day-to-day operations
People appreciate simplicity. Not just because life is increasingly complicated. Not just because they are increasingly busy. And not just because complexity is often a barrier to getting things done (or at least done quickly with a minimum of pain).
People appreciate simplicity because it's what they're becoming increasingly accustomed to in their personal lives – with savvy business-to-consumer (B2C) companies focused on driving the friction out of the relationships they have with their customers. From customers finding out more about the products and services these companies offer, through the sales and onboarding processes, to customer support.
This need for simplicity manifests itself in a number of key areas for ITSM tools:
Simplicity across tool deployment and set up, changes (configuration and customization), integrations, and upgrades. For instance, would you prefer a tool because of the quantity of existing integrations or because it's simple to integrate with other applications?

Simplicity of use for all who need to access and use the tool – including end users who in particular want intuitive and easy-to-use communication and access channels to IT, such as self-service and chat. So, do you want every possible channel under the sun, that get minimal use, or would it be better to have fewer that are designed such that employees want to use and reuse them?

Simplicity of process-support operation – it's possible for a tool to offer too many capabilities. With some capabilities that are only used by the few, making it harder for the majority to use the most common things.

Simplicity of receiving (vendor) support. Things go wrong – it's a fact of life we readily appreciate in our ITSM roles. So, look beyond the 24×7 availability and priority matrix to better understand how support is accessed and received – if we want a simpler life when things are going right, surely we also want the same (or greater) simplicity when things aren't?
You can probably think of many other areas where greater simplicity would be appreciated – feel free to add them in the comments section below.
Simplicity trumps complexity – even Einstein supposedly stated that "Everything should be made as simple as possible, but not simpler." Your company might not need a complicated ITSM tool. In fact, making life simpler for everyone involved might be one of the most important requirements in ITSM tool selection.
Image Credit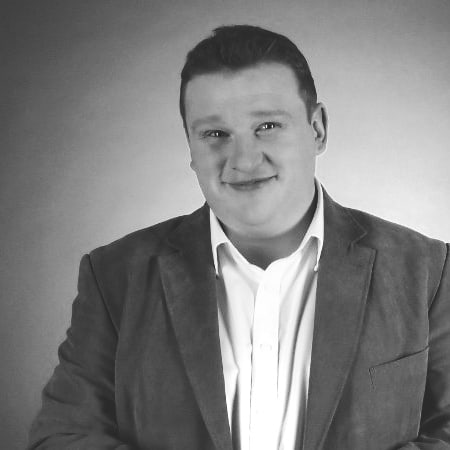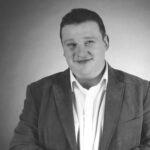 Jonathan Munn is on a mission to spread the word on the importance of great customer service, whether internal or external, week-in week-out at both IT service management and customer service conferences. Prior to this, Jonathan has been a longtime contributor to the IT service management community, working at the Service Desk Institute and cofounding Conference in a Box and Keen – a one-to-many training platform. Throughout his career, Jonathan has been at the coal face of customer service and a builder of better customer experiences.