I've said it many times before about technical support and I'm sure that I'll say it for many years to come:
IT support isn't really about supporting the IT, instead it's about supporting the people or business processes/services that rely on the IT.
For some this is an odd thing for me to say. Surely if IT support is fixing my laptop, say, then it's supporting my IT? Alas this mindset continues to miss the point of corporate or third-party IT – that the IT is merely the means to an end, with the end really something that we (as end users or customers) want or need to achieve.
So in the context of IT or technical support, the support personnel aren't fixing my faulty laptop, they are allowing me to work again such that I can achieve what I need to achieve. I personally don't care too much about the laptop itself, I just need someone to help me to do what I need to do. Yup, technical support really is about people support as much as it's IT support.
My recent support experience with a UK mobile phone and broadband provider
I'll try not bore you with too many details:
Our home broadband service is flaky – working at the quoted speed then becoming nigh-on unusable for long periods, not great when working at home
After two days of internet "pain" I called the service provider's technical team. I didn't want to based on my previous experiences of their inefficient, offshored script following but alas I needed to – how many end users avoid calling the corporate service desk for a similar reason?
I spent 25 minutes on the phone, a lot of this on hold, until I was unceremoniously cut off. I was annoyed but thought "well maybe the support guy will call me back," after all he'd taken my home number and my partner's mobile number to verify the account. Or maybe he would just fix the issue anyway
Alas there was no fix nor no call back
After some mutterings from me on social media, I was pointed to an online complaints form, I filled it out and waited for their response (with a service level target (or expectation) of 72 hours)
48 hours later the service provider's complaints team emailed me to say that my broadband was working at the advertised speed and if I was still experiencing issues I should call the technical team – the people who I have an issue with and want to complain about.
So there you have it and the irony isn't lost on me – these support people work for the company that provides our mobile phone and landline services but they can't call me, or call me back, to help. Although I have to applaud the social and in-store employees, they see me as a customer; but why can't the technical and complaints teams do the same?
Why do we have this issue with technical support?
I could be rude and say that the service providers don't really care after a service has been subscribed to, but I don't think that it's the real root cause. Instead I prefer to think that it's a management and HR issue – starting from setting out the purpose of technical support, through identifying the necessary knowledge, skills and experience, recruiting the right people (with the necessary attributes), to how the performance of the support operation is measured and managed. With parochial decisions made about short-term costs over long-term gains.
Driven by closure targets, you just know that the technical support person and the complaints handling agent both marked my ticket as closed before moving onto the next struggling or unhappy customer. They will most likely hit their targets for ticket volumes and level of first time fixes and – cue tweeting birds –everything in the world is good. Well at least it is for them. This customer is really regretting leaving his very reliable (and cheaper) broadband service just to get a free TV service.
So, for me, it's all about the support people and the people who manage them. And why are their sales people working so hard to win new customers when technical support people seem to be working even harder to lose them? Don't you just love silo-ed or disjointed organizations?
So what can your IT organization do to better support the people?
Sadly I can't help this telecoms service provider but I can throw a few suggestions your way from a corporate IT support perspective:
Don't overlook the importance of the service desk and how the support it provides contributes to your company's views on IT performance. A Gartner, a global analyst firm, statistic from circa five years ago (which therefore now can't be officially quoted) is that at least 50% of the business' perceptions of the corporate IT organization's performance can be attributed to service desk performance. IT really is the business' window into IT
Step away from your traditional metrics such as "first time fix" (also known as first contact resolution) and "incident volumes handled" to understand how well your service desk is performing in terms of people support rather than IT support (and realize that your current customer satisfaction questionnaires might be painting the wrong picture)
Assess personal skills. If your service desk is anything like those that fill out SDI (Service Desk Institute) surveys then your people will be initially trained in using the IT service management (ITSM) tool, in operating your incident management process, accessing and following scripts, and maybe in telephone etiquette. But what about the likes of customer service and problem solving? If you don't know why I mention these then I'm surprised that you have read down this far
Consult end users and business stakeholders – and I apologize for this age-old consultant cliché. It needs to be done as your post-ticket and annual surveys might be giving you a false picture of actual service desk performance. Ask more focused and valuable questions such as "would you use the service desk if there was a viable alternative?" Plus of course, for many there already is – www.google.com. As for me and the aforementioned technical support, I really didn't want to use the official channel because I knew it would take far longer than it needs to, scripts would be followed even though I have already discounted many possible root causes myself, and worst of all I wouldn't be seen as a customer (i.e. one of the people that ultimately pays the support person's wages)
Commit to improvement. How many times has your IT organization started to change something for the good of the business but failed in execution due to changing priorities, shrinking budgets, and the continual pressure of firefighting IT issues? Stop worrying about the Consumerization of IT and start focusing on the real consumerization issue – that employees expect a similar level of customer service and service experience from corporate IT to what they now receive in their personal lives.
So let's stop reinforcing the fact that technical support fixes IT, it really fixes the issues people have because IT isn't working.
You don't have to call your technical support "technical customer support" – especially as many IT employees still don't like to consider end users as the customers of the corporate IT organization – but do something to make your technical support people realize that they need to focus on the person as much as, if not more than, the affected IT.
You never know, your continued relevance to your parent business might depend on it.
This blog was originally written for Freshservice. You can check out the original version here.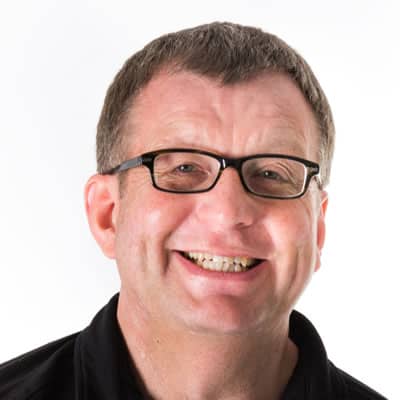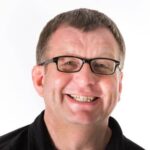 Principal Analyst and Content Director at the ITSM-focused industry analyst firm ITSM.tools. Also an independent IT and IT service management marketing content creator, and a frequent blogger, writer, and presenter on the challenges and opportunities for IT service management professionals.
Previously held positions in IT research and analysis (at IT industry analyst firms Ovum and Forrester and the UK Post Office), IT service management consultancy, enterprise IT service desk and IT service management, IT asset management, innovation and creativity facilitation, project management, finance consultancy, internal audit, and product marketing for a SaaS IT service management technology vendor.