Many corporate IT organizations are under pressure to simultaneously reduce costs (or to better demonstrate business value) and improve IT services driven by stakeholder and employee consumer-world experiences – often under the guise of the "Consumerization of IT." But stop to think for a moment about this statement in the context of your own consumer experiences. Is it the services you consume or the service "experiences" that wrap the consumed services that makes you happy with the services and loyal to the service providers?
Clear as mud? Hopefully this will help…
Look to your mobile phone service provider as a great example of the Consumerization of IT. The mobile phone service itself is perfectly OK:
The price you pay is acceptable, maybe even great value for money
The minutes, texts, and data allowances are as needed
You receive great call quality in the main
There's usually decent 3G/4G coverage when you need it.
If these requirements weren't being met you would probably change service provider (as long as your contractual obligation has been met).
But that's the service itself. What about the service envelope that surrounds it? Such as the ease of selection and purchase, or the quality of after-sales service. Let's call it "the service experience" for want of a better way of distinguishing these other attributes of the service you pay for, and then consider the following scenario:
You want some form of service-related help that's a little out of the ordinary but not unreasonable
You have to wait in a telephone queue for 45 minutes to get "service" from your mobile phone service provider – a cost-cutting measure most likely
To enable the service provider to again reduce costs (and ultimately prices) you might be "helped" by a non-native language speaker … so you have to repeat yourself and/or get misunderstood. It saves the supplier and you money but costs you something that might be even more valuable to you – time
The support agent follows a standard script despite it not helping (or being relevant) – you waste even more time and, if you are like me, get frustrated then angry then wish you had researched the support performance of the supplier as well as the published service attributes.
You then decide to change service provider based on "the service" (the service experience) not "the service" (the actual mobile phone service).
Thanks to the Consumerization of IT, employees, as consumers, now expect services and service based on their outside-of-work experiences – so why would they now expect anything less from corporate service providers, including IT?
The "Consumerization of IT" – a 10-year-old red herring?
According to Wikipedia, the Consumerization of IT was first written about in June 2004 – yes, it's older than the iPhone by three years. Yet many corporate IT organizations have seen consumerization as merely consumer technology, especially the iPhone and iPad, being used in the workplace – BYOD (bring your own device).
Sadly, as commonly seen with other corporate IT challenges and opportunities, there has been an inability to see the proverbial bigger picture. So we need to look beyond BYOD to appreciate that it's merely the symptom not the root cause of the issue here. To understand that:
"The consumerization of IT is really about societal change"
Source: The consumerization of IT – The next-generation CIO, PwC, 2011
That while employees might talk of having better devices, apps, and personal cloud services outside of work, and want to use them while at work, they are also enjoying a consumer service experience that includes:
Customer-centric rather than product-centric support
A focus on ease-of-use
Knowledge availability, self-service, and service request catalogs
Anytime and anyplace access (to services and information) in terms of mobility
Social or collaborative capabilities that go beyond self-help.
Ultimately, consumerization is about a better service experience not just a better product or service. And employees now expect this "service experience" … AT WORK!
Thus corporate IT organizations need to look beyond the Consumerization of IT (and BYOD) to understand how they are being, and will continue to be, impacted by the Consumerization of Service.
Great "service experience" is not an accident … IT'S DESIGNED!
Thankfully corporate IT organizations, if only from a support perspective, are realizing the need for change. An October 2014 report by HDI ("Service Management: Not Just for IT Anymore") showed that for those support centres that had "experienced a change in the last year", 67% had done so to provide a better customer experience. But the support center is only one part of the service, or service experience, ecosystem – albeit an important part.
In a separate survey, when asked "With the Consumerization of IT continuing to drive employee expectations of corporate IT, how will this potentially disrupt the way companies deliver IT?":
Only 5.4% of respondents think that the Consumerization of IT will not affect how corporate IT organizations operate (and an additional 2.4% don't know what the consumerisation of IT is)
A skeptical 24.2% think that organizations will invest in consumer-like capabilities such as service catalogs/IT portals but will still be driven by the technology
The remaining 67.9% think that corporate IT organizations need to fundamentally change, with:
35% thinking that IT departments and projects will be driven by user/customer needs and expectations rather than the technology, and 32.9% thinking that the corporate IT department will need to reinvent itself to match consumer services and service.
Source: SysAid "Future of IT" Survey (October-November 2014)
Of course this is most likely still the view of IT service management (ITSM) professionals rather than the view of the corporate IT organization as a whole. But for me it's a good start.
But it's not just the Consumerization of IT. Ultimately all corporate service providers – IT, HR, facilities, legal, etc. – will need to think differently about the services they offer and how they deliver them. For me, they need to start to build services, service delivery, and the service experience around the "customer" not the service provider.
This Consumerization of IT thinking was presented in greater detail at the 2014 itSMF Estonia Conference – and all the presentations are now available for download here.
There are also other blogs related to the conference content created by:
Aale Roos – What did I get from itSMFest?
Paul Wilkinson – itSMF Estonia Takeaways
Roman Zhuravlev – Where every speaker was a keynote (you will need to use your bowser's translate facility if you don't read Russian)
Sophie Danby – What Can Estonia Teach You about IT Service Management?
Toby Moore – Podcast: itSMF Estonia 2014 – Conference highlights and top tweets!
This Consumerization of IT article was originally written for SITS Community.
Are you looking for an article on organizational change management or enterprise service management?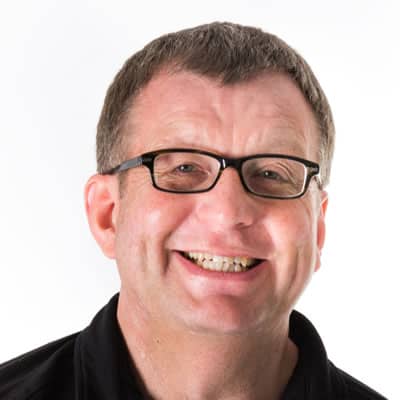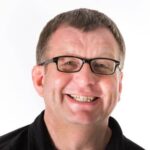 Principal Analyst and Content Director at the ITSM-focused industry analyst firm ITSM.tools. Also an independent IT and IT service management marketing content creator, and a frequent blogger, writer, and presenter on the challenges and opportunities for IT service management professionals.
Previously held positions in IT research and analysis (at IT industry analyst firms Ovum and Forrester and the UK Post Office), IT service management consultancy, enterprise IT service desk and IT service management, IT asset management, innovation and creativity facilitation, project management, finance consultancy, internal audit, and product marketing for a SaaS IT service management technology vendor.