It's been occurring for the last few years. You see it in tweets, news stories, or elsewhere – we had to let go of X number of people. The Great Redundancy, which escalated in number as COVID hit the global economy. It highlighted which companies had their act together and were able to convert with agility based on the known skills of their staff, the additional assistance from suppliers, and their wise use of technology. It was the digital transformation we had talked about for years.
In this article, @DanielBreston looks at how our approach to working has changed forever #greatresignation #workfromhome
Click To Tweet
Consultants and leaders aligned digital transformation with grabbing every new thing that sparkled (please see blogs from my friend and mentor Paul Wilkinson on #TSNTTRH). More importantly, and in the background, COVID and digital transformation forced people to work from home. Once at home, well, hey! I can do this or that. In fact, THAT can become a new way of doing what I like to do.
The Great Resignation (or The Great Redundancy)
Did you see what just happened? For a few moments, you stopped working and started doing what you liked. Work began to have a new definition of doing what I wanted to do. A fuzzy and scary concept as you needed money to pay bills or live, but you did begin to think differently about work. As the thought of doing what you liked took hold, you joined the Great Resignation movement.
Organizations were in a quandary. Capacity management or business continuity plans did not consider how to make decisions in a world where you never knew if your suppliers were still in business while, concurrently, your staff were leaving. Ah well! You'd been freed in some cases or forced to join the movement of the Great FindMeAJob.
As part of the Great Resignation (or The Great Redundancy), you learned a new skill and turned your thoughts to a new way of making money. In some cases, you found that your idea was not that original. No problem! You switched. In some cases, you adapted your way of doing things to your new ideas closely coupled with technology.
In some cases, you joined an organization that matched your values and principles. COVID forced many of us to have a hard think about what we wanted to do and how we wanted to spend time with our family. I also believe that you considered something that you probably never regarded as possible in your new way of doing something that you liked; you added time for yourself.
My list looked like this:
No more working 06:00-21:00 Monday-Friday
Reduced travel
Virtual as the norm with face-to-face (F2F) as needed
11:00-13:00 Monday-Friday is my time for a walk with my wife and dog
Volunteer in the community as I can.
The Great Retirement
You get the idea. I was 66 when I created my list of 10 work changes. I did the numbers, redid the numbers, and realized I didn't have to make money every day. I was one of the lucky ones, as this revelation allowed me to join the Great Retirement movement. The Great Retirement movers, even if part of The Great Redundancy, redefined retirement as doing what we want to do.
In the movie Nanny McPhee, there was a great line: "When you need me, but do not want me, then I must stay. When you want me, but no longer need me, then I have to go." The Great Retirement community had a new way of thinking about work that matched her principle. We always said "yes" to any opportunity as a consultant or employee. Retirement meant I got to say "No" or "Goodbye" when I wanted to, guilt-free. Retirement does not mean stopping work or making money. Retirement means doing work when and how you want. Hybrid, face2face, part-time, full-time; retirees choose their workstyle!
Back to basics!
I am an IT service management (ITSM)-DevOps-LeanIT coach, consultant, speaker, and blogger. Each of these movements had these common beliefs:
Know the way you're currently creating value and satisfaction
Be willing to try something different to maintain value and satisfaction
Improve the way of doing things as often as you can
Don't be afraid to ask others for help
Reflect often.
Yes, we also introduce technology where we can. After all, we are geeks at heart. I still get newsfeeds, watch LinkedIn and Twitter stories, add apps to my devices, and am fascinated by how artificial intelligence (AI) and robotics change the world and wonder what's next. My wife, as a retired nurse, looks at different stories. It doesn't matter; retired does not mean you stopped life. Retirement means you changed the way of doing things to match your needs and wants for the rest of your life.
Happy Retirement! Even if it's on the back of The Great Redundancy.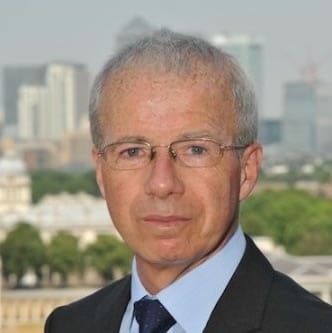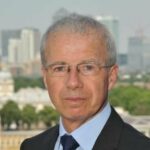 Daniel Breston is a 50+ year veteran of IT, ex-CIO and principle consultant, multiple framework trainer, blogger, and speaker. Daniel is on the board of itSMF UK and is a Fellow of the British Computer Society. Daniel may be retired, but he will help an organization if requested. Not full-time, but hey!