Want to know about value streams – whether in an ITIL 4 context or not? Then this article is for you. Paul Wilkinson and I have spent many hours via social media talking about the value of knowing your streams of work. His company, GamingWorks, has built its reputation and products on showing people the advantages of thinking about value as the outcome of a well-flowing stream.
After a year when nigh on everyone has finally begun to concentrate on the environment, we thought that we'd post some environment-based thoughts as our new year post but in the context of value streams.
Here @GamingPaul & @DanielBreston discuss the importance of value streams & why you'll need to change your thinking about work to benefit from them. #ITSM
Click To Tweet
You make things better via IT service management (ITSM)
Think about it – every change you do is creating a better something for someone. Every incident you resolve is creating a safer way of doing something. Every time you get the flow to move faster is creating an opportunity for your organization to leap ahead. Better, safer, faster! Is that what you want when you see a stream that doesn't flow well?
Thinking in streams allows you to consider how to break down the silos of form, meetings, and approval boards to instead focus on the important matter of value creation.
Thinking about nature's streams
When you see a stream (of water), it makes a noise and all of the nature around it also reacts. Not in a chaotic manner but in an agreed way. This is the same with value streams at work – they make a noise. The question is, how do you react? Value streams are dialogue instruments, but the discussions need to keep the flow moving and not cause a pause.
We can't tell you how often we see work being created for it then just to stop until the next meeting before it can then again continue its journey. Or when it's flowing back upstream because of incorrect, unclear, or incomplete information.
Thinking in streams allows you to consider how to break down the silos of form, meetings, & approval boards to instead focus on the important matter of value creation, says @GamingPaul.
Click To Tweet
Dialogues are the "aha" moments, the "Wow, do we do that?" or "Wow, we could really improve that?" – the dialogue becomes "we"-based rather than "me"-based. They are discovery moments, just like walking along a stream in the woods.
Value streams: There are other parallels with nature's streams
Don't get entangled in the undergrowth! Look for waste or barriers and then get the team together to clean things up such that the stream flows again. Some people call this "swarming" a problem. I call it "environmental management."
How many environments do you have? How close are they to production? Wouldn't it make things flow better, faster, and safer if environmental management allowed your creations to flow to production as fast and safe as possible?
It's usually the people on the "shop floor" (e.g. developers, project managers, the IT service desk, operations, and other ITSM roles) that see and feel the pain the most. By engaging with them and asking them to plot on the value stream where they sit, and the blockers and barriers they're experiencing, it'll help provide input into continual learning and improvement. Importantly here, discuss both the upstream and downstream impact of the blockers and what will happen downstream if a blocker is removed. After all, the last thing your organization wants is a flood.
Ensure that you can see the impact of changes – positive and negative
We always hear about organizations that launch improvement programs. When we ask how they'll know what's changed, they show us the weekly report for the last week's effort. Instead, wouldn't it be better to have a real-time visualization of the flow of work such that when the stream slows or stops you can quickly get together to improve the flow? This can be automated where it makes sense but the faster you get information, the faster you can react (to improve workflow and outcomes). Think of it this way – I work circa 230 days a year, so I have 230 chances to improve my creations. Or I can wait for the weekly report. Well, you do the math!
Value streams: Coming back to the nature analogy
No water, no stream. Too many big rocks or logs or clumps of grass, then poor flow. This is your organization; you want data in manageable and actionable chunks as fast as possible. Only in this way can you improve that stream, escalate to others for help, or obtain the value of your information and creation. You want:
Information to help decide and do your work
Artifacts – code, defects, and incidents that need to pass through the flow
Workpeople allocating time working on the right things at the right time with the right information.
These are also a great way of helping to integrate across the siloed management domains and best practices when you use that lens to look at the end-to-end perspective. Seldom does work or creations occur in just one team. For example, you need your cloud provider or SaaS partner to do something and you need your business area to do something before you have value for the consumers of your services.
Value streams: You need to change how you think about work and outcomes
Thinking in streams and looking for value in a better, faster, safer mode needs to become your mantra. By mapping end-to-end value streams, you can see where other departments or external providers sit in the flow, identify where long wait times occur or poor handoffs, and identify areas for improvement that involve siloed units working together.
Thinking in streams and looking for value in a better, faster, safer mode needs to become your mantra, says @DanielBreston.
Click To Tweet
Leadership has to create the guardrails (the side of the stream) but the way the water then moves is up to the organization. Sorry management, but the value stream needs you to constantly walk the stream and look for issues and then help to resolve them. But here's the common issue we hear so often – optimizing the flow in the stream requires continual learning and improvement and often we hear that teams are not given or allowed time to make improvements or learn. Instead, their time is filled up with work deemed more important, such as features, projects, compliance, and high priority issues. Someone needs to ensure that teams can work on maintaining their stream to keep it healthy. Often this requires leaders from different siloes to be working together to clear a jam (such as reduce technical debt).
So, what's the state of your streams? Have a walk! Take notes. Use post-it notes and map your streams. Do it together, invite other stakeholders to take a walk along a whole stream to see together where dependencies and blockers are and how working together will remove the blockers to ensure that the whole stream moves more smoothly. Remove the post-it notes as you make the stream leaner. Look for siloes or where work waits and ascertain with your teams how to keep the flow moving. Then reap the benefits of your improved value stream.
When water flows smoothly it's calm and untroubled. However, when it keeps meeting blockers and boulders it starts churning and agitating the waters causing underwater eddies. Just like in the workplace, where the blockers when untreated in flows can cause stress, frustration, and unspoken hidden resistance. It's the role of leaders to not let this happen.
Is your organization using value stream mapping or analysis? How has it helped? Please let us know in the comments.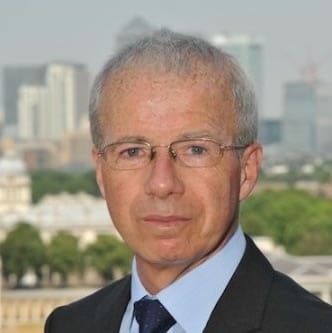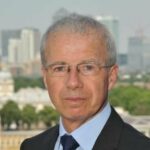 Daniel Breston is a 50+ year veteran of IT, ex-CIO and principle consultant, multiple framework trainer, blogger, and speaker. Daniel is on the board of itSMF UK and is a Fellow of the British Computer Society. Daniel may be retired, but he will help an organization if requested. Not full-time, but hey!