Let's talk about ITSM initiatives. I was recently invited to a BCS event to conduct an Attitude, Behavior, Culture (ABC) workshop showing how ABC (part of the ITIL practitioner toolkit) is STILL the number one success, or more commonly "fail factor," in IT service management (ITSM) improvement programs. It's not uncommon for people to think they don't need to read the "new" ITIL Practitioner guidance (or take the course), but this particular ABC workshop helps to prove exactly why people do (need to) – even the "ITIL experts."
"ABC is like an iceberg, much of it is hidden, we don't see it, we don't talk about it, and we HOPE that it won't damage our ITIL/ITSM initiative."
Many of our ABC workshops use "ABC of ICT" playing cards – as per the images below. They depict cartoons that express many unfortunate truths about how IT and the business work, and the relationships between both groups.  The card set includes 57 worst practices in Attitude, Behavior, and Culture, and attendees representing more than 4000 organizations have participated in workshops using them over the last 15 years. And, unfortunately, the same ABC cards have been chosen, year in and year out, no matter where we are in the world – despite the fact that we've thrown an enormous amount of ITIL certificates at the problem.
This leads me to believe that ITIL training is NOT helping address the ABC issues, as part of ITSM initiatives, which is one of the main reasons that the ITIL Practitioner guidance was developed. However, if we look at my latest ITSM.tools blog on training and certification, together with the lower than expected uptake of ITIL Practitioner, then it doesn't look as though we can expect to see things changing anytime soon. And burying your head in the sand and HOPING that ABC issues will go away isn't an ITIL best practice… despite the fact that it seems to be one of the most widely applied approaches. You can see my blog on this here.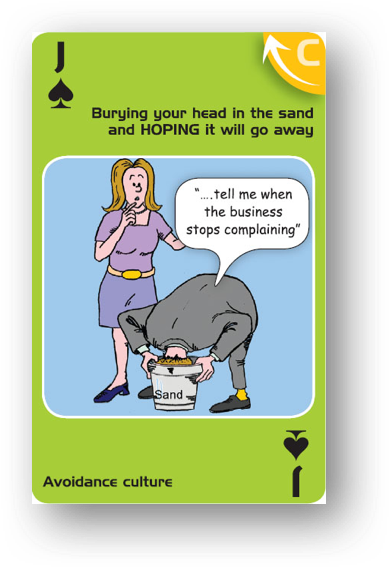 The ranting CEO
Anyway, back to the workshop and ITSM initiatives. Once again, arms flailed wildly, and there was lots of finger pointing and spluttering in disbelief as I played my role as a frustrated CEO. "What do you mean none of you know the definition of a service!? The single most important concept of what ITSM is about! And what do you mean you don't know what the "5 Ps" are? Did ITIL not teach you anything? Is it any wonder that we don't get the HOPED for value from our ITIL investment!"
"…but it's 4 Ps," said one delegate.
"No, it's not. It's 5 Ps" said the CEO (me), adding "That's the problem, you don't focus on the 5th P – PERFORMANCE."
One of the delegates looked again at the session invitation "…enjoy a pleasant evening networking at the BCS" and wondered why she'd signed up – there was nothing pleasant about my ranting CEO.
Next, we used the ABC cards as an awareness and assessment instrument to conduct two exercises that are CRITICAL to the success of an ITSM initiative.
"Why are we doing ITIL in fact? What does the CUSTOMER NEED?"
"Adopting ITIL represents an organizational change – which ALWAYS meets with resistance. What does that look like and how can we deal with it?"
The selected ABC cards (and ITSM initiatives)
The top scoring ABC cards chosen in the BCS workshop were no surprise, but were still extremely worrying if they represent the current state-of-affairs:
'Neither partner makes an effort to understand the other' (the business and IT) which fosters a…
'Blame culture'
'IT is too internally focused' resulting in the fact that…
'IT has too little understanding of business impact and priority,' which means that…
'IT is not seen as an added value partner to the business' prompting the business to insist that…
'Everything has the highest priority.'
The teams then discussed and chose a top ABC card based upon its impact on "value, outcomes, costs, and risks." One team chose 'IT has too little understanding of business impact and priority' (which coincidentally is the number one chosen card globally and has been repeatedly for the last 15 years). The team also chose a second top card 'Everything has the highest priority according to the business,' revealing that both IT and the business must change behavior if we're to solve this issue.
The team discussed the business impact of this: Business value delayed, wasted costs, business results not achieved, poor allocation of resources, frustration, and dissatisfaction. Clearly an unacceptable business risk and something to be born in mind with ITSM initiatives!
ITIL will help but only if we adopt it correctly
So we adopt ITIL (to help)! But what processes do we generally adopt? Incident, problem (a teeny bit), and change this year, service catalog and service level management next year, and in two years' time service strategy and service portfolio management. Why? Because it's what the "ITIL expert" told us we needed to do in the ITIL roadmap. Does this have any relation to the top chosen card and its impact?!
The next critical question is "Do you KNOW that this is also the card the business would choose and is this the impact on value that the business would describe?" – in more than 90% of organizations the answer is "This is what we THINK they would choose as we've never asked them!" How on earth can you embark upon an ITSM/ITIL improvement journey if you don't know this? Please see my blog showing how one customer used this exercise to prioritize ITIL improvements and ITSM initiatives together with the Board of Directors.
Tying ITIL and ITSM learning into value (and ITSM initiatives)
Too few ITSM/ITIL initiatives are related clearly to understood and agreed value, outcomes, costs, and risks (performance), and if these are understood they're poorly translated into the 4 Ps – people, process, product, and partner capabilities.
Is it any wonder then that we end up meeting resistance? At the BCS event, one team performed the "resistance" exercise. "Which resistance do we see or expect to see when we embark upon an ITSM improvement journey?" The top scoring cards from the ABC resistance exercise were also no surprise, these being:
'Saying YES but doing NO'
'Never mind about following procedures let's just what we normally do'
'No management commitment'
'Plan, Do, Stop… no real continual improvement culture'
'Not my responsibility' or 'Avoidance culture'
We then struggle to deal with these. Why? The "ITIL Experts" don't think they need ITIL Practitioner skills as they "know it all anyway." So, let's just blame ITIL and insist on the next version being published. This is the reason that organizational change management (OCM) was a core competence area in the ITIL Practitioner guidance, and an area needed for the adoption of all best practice frameworks and approaches. I'm sure that Karen Ferris – a keen champion of OCM, and Robert den Broeder – a champion of organizational behavior management (OBM) – could create follow-up blogs on this, drilling down into more practical suggestions and approaches for dealing with these ABC issues in ITSM initiatives.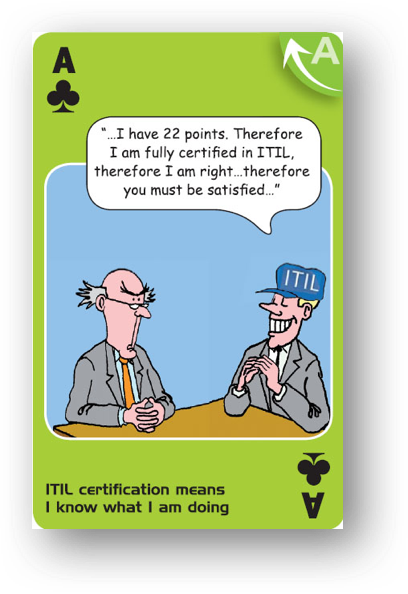 The REAL CEO speaks
It was the above set of results and conclusions at another ABC workshop that prompted a real CEO – yes a CEO, not a CIO – to ask "Why isn't this a keynote session?" At that particular event my workshop was the last session on the last day of a three-day conference. I was scheduled in that slot because my session wasn't seen as "sexy" enough compared to topics such as DevOps, SIAM, IT4IT, and cloud. Perhaps this kind of attitude is one of the reasons ABC is STILL the number one issue – people assume that nobody needs to know about this kind of stuff anymore, that it's old, and maybe it's boring? This also shows a worrying gap between what we in IT THINK is important and what the business KNOWS is important.
Anyway, the CEO went on to add "These are exactly the issues that prompted me to come. I recognize this! I've sat through three days of ITSM sessions and presentations and none of them focused on addressing this. You're right, digital transformation is a hot topic and themes such as DevOps and cloud are very relevant, but if we don't sort this out it puts us at serious risk."
What was the CEO's biggest takeaway from the session? The ITIL Practitioner guiding principles sheet. "I'm going to pin this up on the wall in ALL of the IT offices and areas where business and IT meet. We'll use this to stimulate a dialogue and focus on what counts."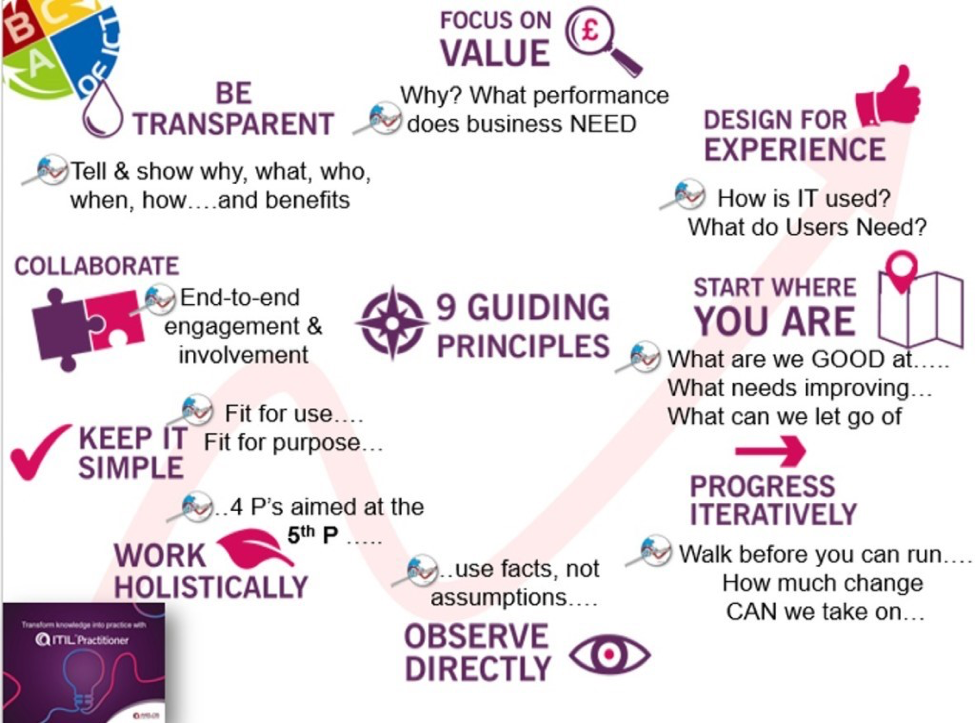 Isn't it about time we addressed this way-too-common issue? Isn't it about time that we finally worked out how to deliver the expected VALUE – business value – from the time and money we invest in delivering corporate IT services? And it's not something we can change alone – we all need to work together to ensure that IT and business colleague personnel are all working for the same business outcomes. What are you doing to improve the VALUE your IT department delivers?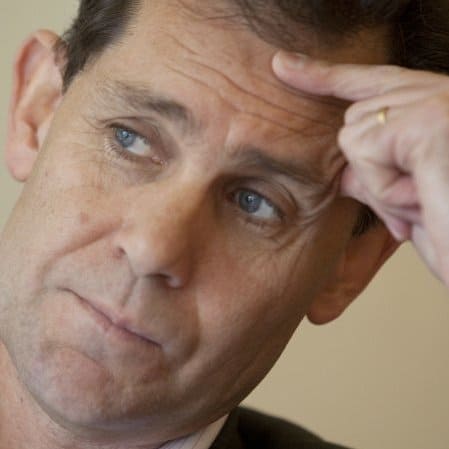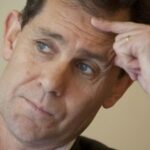 Paul Wilkinson has been involved in the IT industry for more than 25 years and has a broad background in IT operations, IT management, and product innovation and development. He was project team lead in the original BITE (Business & IT Excellence) process modeling of ITIL, an ITIL V2 author, and member of the ITIL V3 advisory group.
He is co-owner of GamingWorks and co-developer of a range of business simulations focusing on IT service management, project management, business process management, business and IT alignment, alliance management and co-author and developer of the ABC of ICT products and publications.