For many corporate IT service desks, budgets are under pressure while end users and customers demand both increased efficiency and a better quality of service. Thus the streamlining and improvement of the service desk, and customer support overall, should now be a crucial part of any IT organization's service desk strategy and roadmap.
However, finding ways in which to streamline and to improve the service desk and customer support can be difficult – especially when operating with limited funding and people. Thankfully though, innovations (and not necessarily new innovations) in the way customers communicate with IT or access its services, and new support technologies can provide an easier route to tangible service desk efficiencies and customer-facing improvements.
Many service desks already know they need to "do more with less"
A recent survey by the Service Desk Institute (SDI) – a professional body for anyone working in the IT service and support industry – highlighted the range of challenges that service desks and customer support are likely to face within the next 6 to 12 months.
Among these challenges was "facing a reduced budget and workforce," but by far the most pressing concern for those surveyed was "facing the challenge of doing more with less." This was the primary concern for 44% of respondents, scoring highly along with "updating current processes" and "embracing new ways of working."
Addressing these challenges through customer-focused change
Streamlining customer support (i.e. making it work more efficiently as well as easier to access and use), along with taking a more customer-centric approach, is a realistic and viable way of facing these challenges as well as improving the customer experience service desks deliver.
There are already many approaches and technologies available to help corporate service desks in this endeavor, with many having their origins in the customer support world. However, while these approaches and technologies are well-developed, and have been available for a considerable time, they are not as widely adopted by corporate service desks as they could or should be. As to why, well that's probably a blog in its own right.
14 ways to streamline and improve your customer support
Below I list a high-level overview of 14 service desk opportunities. Subsequent blogs will dive deeper into each area – being written in the following order, unless readers post comments about the opportunities they would like to see blogs on first.
So here are the opportunities, and yes you'll probably already be aware of, or even using, many of them but it's good to see them as part of a bigger-picture view on service desk improvement:
Shifting left. This is moving support closer to the customer. And the closer it gets the more efficient, and hopefully less costly, it becomes. The shift to the left will use a number of the other opportunities listed here.
Using new ways to communicate. The service desk (or what was IT help desk) started with two primary methods of access and communication – the telephone and face-to-face "walk-ups." Over the years it has evolved, adding email and web forms in particular. In 2015, however, there are a number of additional access channels to be considered, offered, and leveraged. These include social media, live chat, and self-service portals – with each offering different levels of customer service and a different cost profile.
Live chat. It's instant messaging for IT, and it's often used in conjunction with remote support technologies. End users might already use live chat outside of work to chat with friends or to quickly get product advice and support from an informed support agent – it can be a lot quicker than waiting in a telephone queue or for an email to be responded to.
Remote support. It's exactly as it sounds – using technology to remotely connect to the end user's device to support them remotely. Offering a quicker fix or the installation of new software, at a lower cost than sending out desk side support, and hopefully with a better customer experience too.
Self-service. The ability for end users to log their issues and to get access to new services themselves – but this is more than just an online storefront and shopping basket. Firstly, the real efficiency benefits will come from backend workflow and automation, and insight into demand and costs. Secondly, self-service can also include announcements, knowledge bases for self-help, online communities, password self-reset, and an access point for chat.
Service request catalog. Your IT service management (ITSM) tool might have a native service catalog but just populating it with IT products and services, then launching it to end users will probably not be enough for adoption success. Expect a long blog offering tips on this.
Self-help. It's as simple as allowing end users to help themselves. It might be how-to guides, common fixes, workarounds for known problems, and even the use of YouTube videos for those that prefer visual rather than written assistance. Be warned though, self-help done badly can cause longer resolution times and a worse customer experience, at a greater cost to the business.
Offering a customer-facing knowledge base. It's the backbone of self-help, created by a variety of people: internal technology experts, service desk agent resolutions, third-parties, and maybe even end users (say for unusual workarounds for new problems).
Knowledge management. Effective knowledge management will not only support the customer-facing knowledge base but also service desk agents and other IT staff – as it's impossible for service desk agents, in particular, to know everything about every corporate technology. Sadly, struggling to source the right information when needed can be a real customer support productivity killer wherever you work. And don't expect knowledge management to be limited to the creation and use of documented knowledge articles – sometimes the best knowledge management is just knowing who to speak to and how to contact them.
Empowering super users. In the 1990s these were the people who used personal productivity products, such as Microsoft Excel, more than most and who could offer advice to less-frequent users. The same principle can be applied today, this time leveraging business application super users and the power of online communities. However, as with self-help as a whole, ensure that being a super user isn't at the expense of the end user's day job – especially if super users get more recognition for, and adulation from, being a super user than they do in their real role.
Social IT. This could be a number of things supported by a variety of social technologies. Such as private online communities or internal Facebook–like walls, via the native social capabilities provided by ITSM tool providers or third-party corporate social technologies. Ultimately it's about providing additional access channels to IT support and customer support and hopefully quicker resolutions.
Gamification. On the face of it, it's about making work fun – in this case working on the service desk or contributing to knowledge bases and communities. Look deeper and you'll see that it's really about driving the right employee behaviors and improving team performance.
Integration. Your ITSM tool doesn't have to be a data island in a sea of corporate IT systems. Nor does it have to provide everything you need for IT support and IT operations management. What it does need though is to have the ability to integrate with, and to benefit from the capabilities of, other IT and business systems.
Getting more out of your existing ITSM solution. Pause to think for a minute about everything you asked for in your ITSM-tool RFP, and then everything you bought when you invested in that shiny, new service desk or ITSM solution. There must be so many customer support capabilities that you've still to benefit from. Ask yourself why – is it not understanding what's available, a lack of training, a lack of resources (financial or people), or that the capabilities while suitable on paper are just too hard to use in anger?
With the first three you can look to better your service desk's efficiency, effectiveness, and customer experience through a potentially minimal investment. All bar points 4, 6, and 12 are explained in more detail in a new SDI Report called "11 Ways To Effectively Streamline Your Customer Support" which can be download from here. The SDI report also offers advice on three other improvement opportunities:
The principle of call avoidance
Lean principles
Automation
Take a look to see how you could be improving your customer support.
Want more? Here are informative ITIL 4 service value system and ITIL 4 service value chain articles.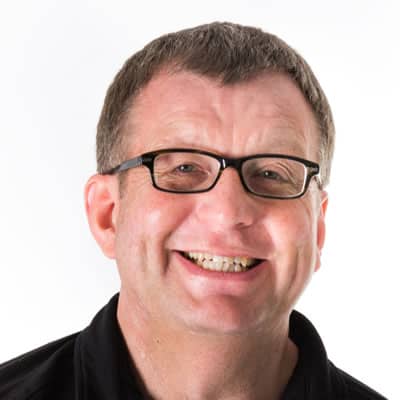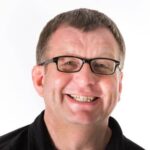 Principal Analyst and Content Director at the ITSM-focused industry analyst firm ITSM.tools. Also an independent IT and IT service management marketing content creator, and a frequent blogger, writer, and presenter on the challenges and opportunities for IT service management professionals.
Previously held positions in IT research and analysis (at IT industry analyst firms Ovum and Forrester and the UK Post Office), IT service management consultancy, enterprise IT service desk and IT service management, IT asset management, innovation and creativity facilitation, project management, finance consultancy, internal audit, and product marketing for a SaaS IT service management technology vendor.