You can learn a lot of IT service management (ITSM) stuff on social media. Sometimes you learn interesting ITSM nuggets, other times it's stumbling on the answer to something that you need to get better at. It might even be a connection to someone who knows something that will help you and your employer. And sometimes social media can make you smile, or giggle, or even make you need to excuse yourself from the room. The downside though is that there's a lot of social ground to cover – in fact you can't physically suck in everything that might be relevant and helpful across Twitter, Facebook, LinkedIn, and the blogosphere. So instead you need to be selective as to where you spend or invest your time, and in the case of blogs, who you offer your valuable attention to. Life is too short to waste it on bad ITSM blogs.
Hence the creation of this blog – it's aimed at doing something a little different social-media-wise –pointing out the ITSM companies that are getting "sharing," content marketing, and social right (even if not across all social channels).
It follows a recent SunView Software blog that listed many of the good personal, non-corporate, ITSM blogs to follow.
ITSM Company Blogs vs. Twitter Accounts
Following corporate Twitter accounts can be difficult (unless it's the Innocent Drinks account which is pure marketing genius.) Why? Corporate accounts can often be too much "Me, me, me" and not enough non-product-related help and engagement. Many use social media as a one-way marketing channel, instead of using it as it was intended to be – a method of engagement. Thankfully however, some ITSM tool vendors, consultancies, and training organizations are doing a great job in trying to actually be social on Twitter. And a few of these are thrown into the blog list.
However, corporate blogs are a different beast to Twitter accounts, as it's much easier to turn a repeat, or regular, reader off – as a bad blog wastes so much more time for the reader than a string of "suspect" tweets. Counterintuitively though, there's more corporate blogs than twitter accounts to recommend. Read what you will into this re the current state of tweeting.
28 ITSM Company Blogs to Follow
It might seem a lot to follow but, if you use a news aggregator such as Feedly, you can be alerted to new blogs and, having seen the summary information, make a judgement call as to their worthiness of your time and attention.
Be warned though, sometimes you'll trip up on a little too much "marketing" slipped into what is otherwise a great blog, or hit some product-specific blogs jumbled in there, or maybe press releases thinly disguised as blogs.
ITSM Tool Vendors
Atlassian – along with SysAid, they also have an entertaining Twitter presence.
BMC – yes there's often product-related content stuffed in at the bottom of most of their blogs, but the best practice advice is good nevertheless.
CA Technologies – although they need to post more. Maybe the improvement on Twitter has been as the expense of the blogs?
Cherwell – in particular look out for some "ITSM gold" from ex-Gartner analyst Jarod Greene.
EasyVista – a vendor that's also happy to tweet other vendor content, which is a healthy thing in my book.
Freshservice – lots of service desk-related content here.
HP – there's a lot of product stuff in here too though.
InvGate – lots of good content here to learn from, covering all areas of ITSM and IT asset management (ITAM)
Ivanti – it might be a new kid on the ITSM-blogging block following the "unification" of LANDESK and HEAT, but I'm assuming that the LANDESK blogging tradition (with excellent ITAM content too) in particular will continue as was.
Kaleo – they're pretty new in the IT space, but their blog is off to a good start *cough*
Loom – a fairly new company, whose blog is looking pretty helpful and interesting thus far.
ManageEngine – IT management blogs not just ITSM.
Service-Flow – looking at the bigger service integration and management (SIAM) picture.
ServiceNow – the Service Matters blog rather than the ServiceNow Community blogs.
SunView – they're the reason I'm writing this blog… people liked their ITSM blog list.
SysAid and Joe the IT Guy (although many would not think of Joe's blog as a corporate thing). Both are also worth checking out on Twitter as they share a variety of things (including great content from their competitors) rather than endlessly plugging SysAid stuff.
ITSM and Service Desk "Member Organizations"
HDI – the home of the mighty Roy Atkinson.
itSMF UK – this is shaping up to be a really valuable outlet for best practice content.
SDI – the home of some of the best ITSM statistics out there.
ITSM Consultancies and Training Organizations
ITSM "Content Services"
IT Chronicles – if you don't recognize it, it was formerly "All Things ITSM."
SITS Community – a useful place to visit for ITSM-related news.
So, there you have my 28 ITSM "company" blogs to follow. Why 28 and not 30?
I did have 30 but, on second consideration, I had to drop two as just not being up to snuff for sharing with you. The product-related, and pushing, blogs might be okay for customers but not for the random ITSM reader (which of course includes new prospects seeking good content marketing as well as help). A few of the above were close to being chopped too but I was feeling kind today.
Finally, who do you think I missed out? And no voting for yourself!
Update – I'd missed out SDI so now have two #19s and 29 in total.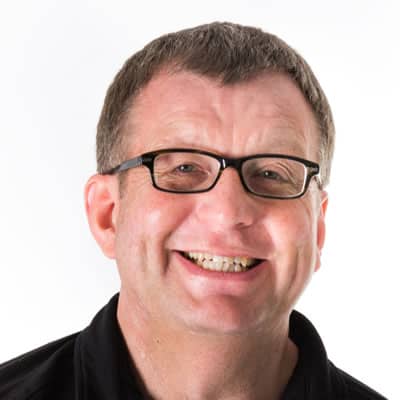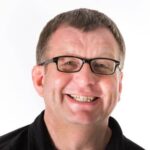 Principal Analyst and Content Director at the ITSM-focused industry analyst firm ITSM.tools. Also an independent IT and IT service management marketing content creator, and a frequent blogger, writer, and presenter on the challenges and opportunities for IT service management professionals.
Previously held positions in IT research and analysis (at IT industry analyst firms Ovum and Forrester and the UK Post Office), IT service management consultancy, enterprise IT service desk and IT service management, IT asset management, innovation and creativity facilitation, project management, finance consultancy, internal audit, and product marketing for a SaaS IT service management technology vendor.