Providing multilingual support can have a significant impact on the success of IT service desks and helpdesks. According to new research from HDI and the GeoFluent team at Lionbridge, 73% of organizations offering language support have higher CSAT scores, and 43% have improved first contact resolution, than those that don't.
Despite these clear benefits, language support isn't more prevalent; in a large part because – as described in the first post in this language blog series – traditional options have carried a high cost. However, the good news is that advances in real-time translation technology have made it a viable option for service desks.
Using artificial intelligence and machine learning, it provides quick and accurate translation across communication channels, notably chat and ticketing. As a result, service desks benefit from speed, efficiency, and experiences that are synonymous with a truly global enterprise for multilingual support.
Overcoming three service desk challenges
Consider the following three challenges, where being able to communicate across languages in real-time would benefit the modern IT service desk:
1. Seamless user experiences. A key objective of service desk professionals is to provide a seamless user experience. For the stakeholder – whether an employee, customer, or partner – it's only natural to feel more comfortable communicating in their native language, particularly when there's a challenging topic to be discussed and actioned. Plus, users' expectations at work are now driven by their personal experiences with consumer technologies. Where, today, anyone can translate words or phrases on their computers and smartphones. With this kind of accessibility in people's personal lives, they'll become less forgiving of business service desks that fail to deliver a similar experience.
2. Clear communication and more accurate information. Clear communication is often at the core of support desk processes. When this process takes place in a language a user doesn't understand, or is uncomfortable with, the vital flow of information can break down and cause confusion. But offering multiple languages presents challenges for businesses. For instance, recruiting multilingual support analysts or providing training to improve language skills is often costly, logistically challenging, and an unreasonable expectation on a profession that prioritizes customer service and technical skill. Nevertheless, the demand for this capability will undoubtedly increase for the service desks of today and in the future, so a solution to language barriers in the workplace remains necessary.
3. Third party suppliers. For a number of support and service organizations, the ability of a third-party supplier to communicate in a common language is standard, and expected, particularly if the supplier sits directly within the support structure. But this often limits the suppliers that the organization can do business with. There may be third parties that are a better fit for the business and its needs, but limitations with language capabilities may remove them from initial consideration. Historically, the answer may have been like that of the support desk itself – acquiring or training language in-house. But similarly, challenges such as cost and efficiency render this solution unworkable. Challenges aside, organizations looking to innovate their supplier relationships and integrate third parties further into their support structure need to find new tools and technologies that will mitigate the impact of operating in a multi-language environment and the need for multilingual support.
The value of real-time translation technology for multilingual support
From a language standpoint, user experiences, clear communication/accurate information, and third-party suppliers have the potential to disrupt an organization's ability to deliver quality and value-for-money services. Enter real-time translation technology – new tools that can help IT service desks to overcome these barriers with the following capabilities for multilingual support:
1. High quality, real-time multilingual communications. Technologies now offer features that accurately translate multiple languages and do so with the correct context. As a result, users can clearly describe the issues they're experiencing and service desk professionals can respond with the next steps, comfortably and proficiently. The capabilities of the technology extend beyond the user by offering the same clarity, accuracy, and efficiency to internal communications and third-party suppliers.
2. Multilingual-enabling existing service desk communications platforms. Translation technologies can be implemented in conjunction with existing support tools, ensuring minimal disruption to current methods. Email, self-service, and live chat channels are arguably the most relevant channels to IT service desks. And integrating the technology across these channels is the first step to offering a streamlined user experience. What's more, self-help and knowledge management features will become critical to the future of the modern service desk. So, the ability to also translate and localize these areas of support will help ensure that all users who need to consume these resources can engage in a language and channel of their choice.
3. Omnichannel communication. With the increasing demand for new and innovative communication channels, the number of IT service desks offering omnichannel support is on the rise. Advancements in real-time translation technology offer organizations the opportunity to extend multilingual support to virtually any current and future communications channel, from chat and ticketing to emerging channels like SMS and social media. Allowing support structures to eliminate language as a communications barrier across the service desk.

Ultimately, hiring bilingual staff for every language isn't a realistic multilingual support strategy for most IT service desks. Real-time translation technologies allow organizations to communicate across languages and communications channels – using their existing service desk communications platforms and staff. It's the optimal way for service desks to service a user, or customer, base with differing language needs.
The full HDI report can be downloaded from here.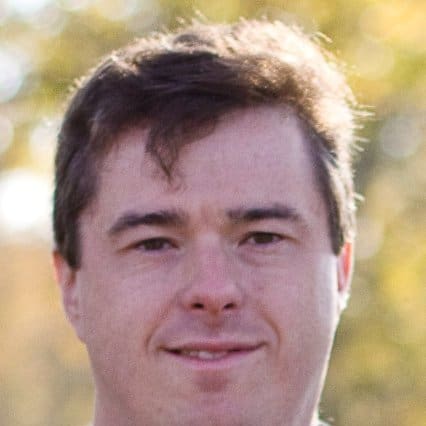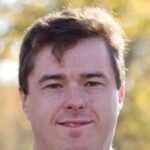 Tom Tseki is the Vice President and General Manager of GeoFluent and Customer Care Solutions for Lionbridge – a leader in multilingual solutions for service desks, contact centers and global enterprises. His experience and expertise include helping organizations implement and leverage omni-lingual and omni-channel strategies to improve employee, customer, and partner experience while gaining internal efficiencies. Tom has a deep background in technology as it relates to languages, communications, analytics and workforce optimization. He works closely with leaders on strategies to improve care while increasing productivity and satisfaction.