There's a lot of IT service management (ITSM) tool implementation advice and tips available out there from analysts and consultant types. But if you want something closer to the action, here are my top five ITSM tool implementation tips as a practitioner… The ITSM space now seems to be in a constant state of change – technology has moved on at an unbelievable pace over the last few years. Organizations are also evolving – making sizeable changes to how they work, specifically around flexibility.
I have witnessed these changes firsthand, having worked with ITSM tools, and software in general, for almost two decades. Some of my experiences now feel very dated, with my favorite story to tell a millennial that my first service desk tool was a paper tray and a pager. They think I'm joking, and I am slightly because this information was then fed into a green screen (UNIX).
Reflecting through the years, what stands out most for me from the ITSM toolsets I've experienced is that they were historically often complicated to use, manage, and upgrade. And when it comes to their implementation, it required a wealth of resources, including people, time, and vast sums of money.
Luckily for us, things have moved on and, with the introduction of cloud technology and Software-as-a-service (SaaS) delivery model, it's now so much simpler to implement a modern ITSM tool. Below I offer my top five tips to making your next ITSM tool implementation a success.
1. Assign an Advocate for the ITSM Tool
In my experience, this role is crucial and often underestimated when planning and implementing new software or technology. The advocate will take on key activities and act as a broker between project managers, service desk managers, and analysts. Anyone in any position can perform this role, although they must be tenacious and promote the benefits of the implementation and product at all times.
2. Do it Quickly
Be somewhat maverick and set a challenging go-live date. Why not do it in 30 days? If you adopt an Agile approach and maintain momentum – not only is this achievable, it might be pretty easy to achieve (with caveats around the complexity your company brings to its implementation). The important thing is to stand firm, to remain positive, and to never ever relinquish this date. At some point, people will wobble as the pace of change might be too much for them. This is where you should bring in your Advocate to help and to settle any nerves.
3. Communicate Well about the ITSM Tool
This might sound obvious. However, it's time to drop the standard, dull IT communications templates and to do things differently. We're often tempted to do the communications ourselves, which is a mistake in my opinion. Instead, bring in the experts – engage with the most appropriate member of your marketing team, get them on board, and ask them to deliver the message. Typically, this will be about the benefits and improvements for service desk agents and how customers will use the self-service portal.
4. Make Decisions
The great thing about the service desk is that it's on the front line and impacts so many people in the organization. A common issue though, is that everyone is an "expert" and has their own opinion on how it should be run. It's great to be collaborative and inclusive but sometimes timescales will mean that some decisions need to be made alone. Be confident and assured in these decisions. A practical example might be that you commit to not importing historical call data to your new ITSM tool. Don't ask for feedback on this – just communicate that this is what's going to happen and the reasons why.
5. Have Fun Implementing the ITSM Tool
Bring your own personality to the implementation and create an atmosphere of excitement and innovation. Make it about the successful deployment cakes and not the back-end algorithms. Break tasks into manageable activities and always remind people of the end goal and the improvements this will bring. Celebrate success and quick wins. Simply put – happy people are successful people.
So there you have my five tips for ITSM tool implementation. They might not be the same five you would have suggested. If they aren't, I'd love to hear what yours would be.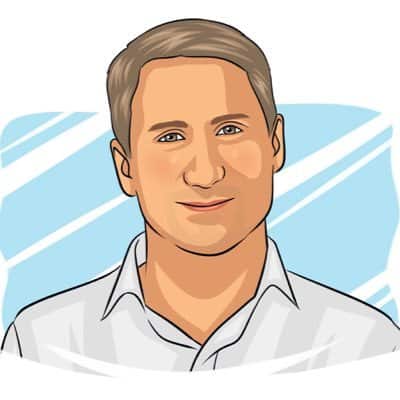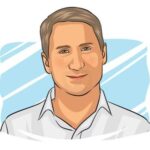 Adam is an Advisory Solutions Consultant at ServiceNow, where he works with customers and partners evangelizing how products, culture and customer service are at the forefront of organizational transformation. A particular passion is to help Identify/collaborate on business development opportunities for market differentiated offerings based on the latest technology platforms.