First contact resolution (FCR) is considered by many to be one of the most important key performance indicators (KPIs) for the IT service desk and IT service management (ITSM) IT support capabilities. For others, however, its value is potentially questioned when it drives the wrong service desk agent behaviors – with FCR target achievement placed ahead of the customer's time. It's a balancing act though, maximizing this KPI can deliver significant benefits to an organization, especially in optimizing the cost per contact, minimizing TTR (time to resolve), and improving customer satisfaction (CSAT) – but it's value will depend on your organization's effective use of it.
In this article, I share five tested steps that will help you to improve your IT service desk's FCR KPI. But first a quick reminder of what FCR is, especially for those who don't currently use it.
What's FCR?
FCR measures the level of end-user requests (call, email, or chat) that are resolved by the first level of support without escalation to the upper level of support. HDI and MetricNet define FCR as:
"… the percent of contacts that are resolved by the service desk on the first interaction with the customer. For live calls or web chats, this means that the customer's issue is resolved before they hang up the phone or end the chat session."
Now on with those five steps to improve your IT service desk's FCR:
1 – Make people understand the importance of Service Desk FCR
First of all, the improvement starts with hiring the best-possible IT service desk agents – many companies make the mistake of underestimating IT service desk agent skill/capability profiles and then hiring people without any technical knowledge, or prior experience in IT, in order to optimize costs. These are people who can follow scripts but little more.
After hiring a new IT service desk agent, ideally this agent will undertake higher-level training before getting involved in the practical training within the team. In this training, the agent should understand the organizational environment, the escalation errors to avoid, the most-used IT services and their service level agreement (SLA) targets, and the most important KPIs for the organization – including FCR and how it directly affects customer satisfaction.
Hiring the best-possible people and making them understand the importance of FCR is a critical step to start with if you need to improve your IT service desk FCR. It's also worth explaining the impact of overly focusing on FCR targets and the possible impact this has on business operations and CSAT – because customer time is wasted while the service desk agent moves heaven and earth to achieve a first-contact resolution rather than passing it on to someone who could help the customer more efficiently.
2 – Provide people with the knowledge they need to do their jobs well
After hiring the great people, you need to give them the resources they need to work efficiently – one of those resources is an accurate knowledge database. This knowledge database should be searchable online by the agent, so they have the ability to quickly open a FAQ or a knowledge article while dealing with a customer call to access the steps needed to resolve their issue, or request, promptly.
As well as capturing the existing Level-1 knowledge in the knowledge database, start empowering agents with more knowledge from upper levels of support and also from more experienced agents in the same team. Shifting-left is the key.
So, start rewarding the Level 2 support technicians who share knowledge with IT service desk agents, and encourage them to share more knowledge with the help of the problem manager and the knowledge manager. Importantly, management has an important role to play in supporting this shift-left initiative by recognizing and rewarding the desktop technicians, system engineers, and developers who share more knowledge with the IT service desk team.
3 – Provide people with the right tools to up Service Desk FCR
A second resource that should be provided to IT service desk agents is a set of tools to help resolve customer issues online. For instance, tools to remotely access customer desktops/laptops and printers, with a local account to install and uninstall desktop applications, a service desk profile in applications to reset customer passwords and check privileges, and read-only access to monitoring software to check the status of network-connected equipment, applications, and services.
In addition to those tools, service desk staff should have the ability to use automated scripts – developed by the second level of support – to resolve customer incidents without the need for escalation. In this phase, a shift left of automation should also be encouraged inside the IT department, with system engineers who automate the resolution of incidents by scripting the steps they usually perform (and make these available to service desk agents) again being recognized and rewarded.
4 – Individually reward people for the right behaviors
After providing IT service desk agents with the resources they need to improve FCR, an FCR performance measure per agent should be used to recognize and reward their effort in improving the KPI.
The reward system should ideally be directly linked to pay raises and bonuses but, if this isn't possible, there are many other ways of recognizing the best-performing agents and challenging the performance of others.
In my experience, such recognition and reward is a key way of keeping your IT service desk agent engaged, motivated, and satisfied.
5 – Challenge people to do better
The last of my five steps is keeping track of the FCR rate and setting an improvement action-plan to improve it. By comparing the FCR rate of the last month with the current month and analyzing the causes of any negative gap, you can identify opportunities for improvement and challenge the team to implement improvement actions in the coming months. These improvement actions should also target the upper levels of support, where automation and optimization can deliver significant value.
These five steps have proven to raise CSAT and TTR, as well as FCR. For me, the most important thing to remember is that: IT service desk agents are the key to FCR excellence. So, select them carefully, train them well, provide them with the necessary resources, reward them, and never stop improving. Plus, of course, always keep the potential for FCR to drive the wrong behaviors in mind; ensuring that other metrics offer up balance.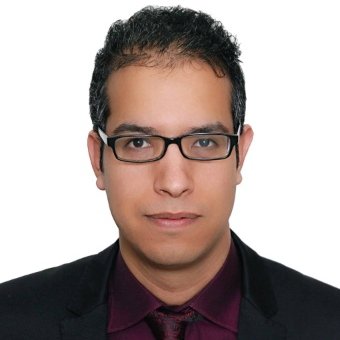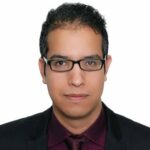 Saad Mousliki is an experienced IT manager with 7+ years of qualified success in IT/IS and ITIL. He is Microsoft certified and has in-depth knowledge of IT service management, web/mobile/cloud apps, and telecom. He's currently working on an ITIL adoption and ISO20000 certification project in a large company, and is also a blogger who frequently shares knowledge related to ITIL, cloud/mobile, and JavaScript.