Let's talk about efficient service desk basics – or more, specifically, how to create an efficient service desk. As we rapidly career towards the end of 2016, you may find yourself indulging in daydreams about relaxing on the couch while consuming generous helpings of your mother's famous Christmas pudding. Don't haul out the tinsel and paper crowns just yet. For service desk managers, there remains an important task to tick off before putting your feet up and enjoying your well-deserved break.
Now is the time to assess your IT service desk's performance over the past year and develop an improvement strategy to implement in 2017. Will your efficient service desk team be on Santa's good list this year?
Even if it is, it can still follow these six steps to become a more efficient service desk.
1. It's time for some honest assessment of the Service Desk
Take the time to assess your service desk's strengths and weaknesses. What do you do well? What aspects of your service delivery strategy could use a little fine tuning?
Popular metrics such as time to resolution, SLA compliance, and calls closed on first contact will most likely be invaluable when measuring the efficiency of your service desk. However, it is equally important to consider more qualitative indicators of success, such as customer satisfaction, the overall business value of your department, and team morale.
Your first call resolution rates may be speedy enough to impress the Flash himself, but are your team members left feeling overworked and overwhelmed by the pressure to perform? Are you really ensuring that customers feel heard or are you merely chivvying them along to move onto the next in line more quickly?
Ultimately it's important to have a balanced basket of service desk metrics that reflect what's important to your company. So don't just pick measures that are considered to be "best practice" metrics. Instead look to how different metrics will allow your hopefully efficient service desk to both assess its overall performance (in line with business expectations) and to drive forward improvement activity. Finally, the assessment should also look at the value of existing metrics – so what are they used for? If the answer is very little then it's probably time to employ different metrics.
2. Listen
Pay attention to end user/customer feedback. End user responses can provide valuable data for the service desk that can be used to develop best practices and improve your service delivery process. There are many ways to tune in to your customers' experiences, needs, and expectations:
Conduct quarterly or annual surveys (and be sure to follow up on the results)
Gather data at the point of service delivery for real-time customer feedback – you might find this to be completely different to data gathered at the point of IT "creation"
Establish an online customer feedback forum
Don't underestimate the power of social media.
Service desk complaints and compliments do not always come through traditional channels. Complaints should be addressed as swiftly as possible, so make sure that you have proper escalation and feedback processes in place in your newly efficient service desk.
3. Tech training is not enough
While it's crucial that all levels of your service desk team are well-trained and possess the required technical knowledge to resolve issues swiftly, it's easy to overlook the need for developing customer service skills. Instilling soft skills such as telephone (or email) etiquette and traits like friendliness, patience, and empathy can make a huge difference in terms of customer satisfaction and creating an efficient service desk. Aim to strike a balance between calculated efficiency and a little understanding for the needs and fears of your end users/customers.
Most importantly, be consistent in your service desk approach to customer service. You may be having an exceptionally bad day, but nobody wants to deal with Dr Jekyll and Mr Hyde.
4. Streamline your Service Desk Knowledge Base
The importance of encouraging knowledge base submissions has been stressed many times over in other best practice advice. We know that an efficient knowledge base can reduce call volumes, improve resolution times and, ultimately, reduce costs.
It's tempting to pad your knowledge base with generic knowledge, especially if other documented information with specific detail is not readily available. In this instance, however, bigger is not always better. A more streamlined approach to the knowledge base may prove more effective.
Home organization experts will tell you that the key to banishing clutter from your home is by using the 'three box' system and choosing what to bin, donate or store. Follow the same principle when streamlining your knowledge base. Categorize submissions into three groups: Good, Review and Remove. Ask yourself: Is this genuinely useful to end users or team members? Is this still relevant? Is the information accurate?
Even good knowledge base articles can have an expiration date, so be sure to revisit your decluttering process regularly to maintain an efficient service desk.
5. Invest in the proper tools for the job
Da Vinci didn't create the Mona Lisa with a finger painting set – we all need to have the right tools to deliver what we need to deliver. For your service desk to optimize performance across efficiency, service delivery, and the customer experience, you will need an efficient service desk tool that best suits your specific needs. This might be a simple help desk or an IT service management (ITSM) tool that offers more capabilities and flexible configuration options that allow you to match the system to your own requirements.
If you do need a new ITSM tool, it's important to do your homework. Industry trade shows are great places to get to know vendors, take in some demonstrations, and compare what is on offer. You can also network with other attendees to hear their experiences with different vendors and tools and how they created an efficient service desk.
Look for available information on the Internet – this might be downloadable industry analyst reports, comparison websites, or just searching for mentions of the vendors and tools on social networks such as Twitter.
6. Strive for Service Desk continuous improvement
There's always room for a little improvement. Cultivating a culture of continuous improvement means committing to an ongoing effort to improve services and processes. While there are many formalized approaches to continuous improvement, such as the Kaizen or Agile/Lean methodologies, you may also choose to implement a more informal approach to continuous service improvement.
Typically, the continuous improvement lifecycle includes the following steps:
Identify opportunities
Plan by setting specific, attainable goals
Execute changes
Review the changes, and assess whether or not they were successful
There's no one-size-fits-all approach to continuous improvement, so experiment with a few different methods to discover the best fit for your management style and organizational needs in crafting a more efficient service desk.
So that's my six tips for improving your hopefully efficient service desk, what else would you have included? Feel free to add your suggestions in the comments section below.
If you liked this efficient service desk article, the following ITSM articles might be helpful too.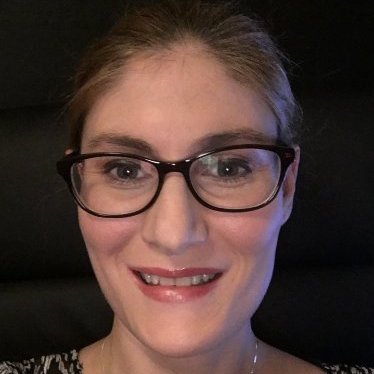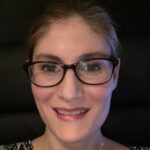 Elzette Wilkinson happily fell into the world of IT service management (ITSM) when a freelance gig turned out to be more interesting than her research in English Literature.
As Product Marketing Manager at Alemba, she combines her love for writing and digital media with ITSM, and lives in Cape Town with her husband and one mischievous pug.