Please note that there is now an updated version of this post published in 2021, featuring these seven ITSM Practitioner books plus an additional five. You can view this post here.
When you made the decision to become an IT service management (ITSM) practitioner, in my opinion you also made the decision to be a leader in your organization. Now, you may not have directly made the decision to become a leader but, if you've spent any time working with team members to increase the adoption of ITSM, you now know you fulfil a mix of roles – marketing, sales, politician, process savant, tactical engineer, and many others. The reality is that you're now a key cog in leading transformational change for your team. You may not hold a big title that includes the word "manager" or "director," but that doesn't (and shouldn't) stop you from leading. And because you're leading, you need to work on building up your skills in this important area.
In Steven Covey's seminal book "The 7 Habits of Highly Effective People," the seventh habit is sharpening the saw. It's the commitment of preserving and enhancing the greatest asset you have – you. And, in my opinion, one of the most overlooked resources we have for gaining knowledge, and improving ourselves, is simply reading. It's definitely a great way to boost your leadership knowledge and also positions you to learn more in more practical ways.
I don't have the space or time in this blog to cover everything you need to enhance your leadership skill set, so instead I'll focus on a short list of seven books that I think you should read AND utilize as you build your leadership skills set as an ITSM practitioner.
1. The 7 Habits of Highly Effective People – Stephen R. Covey
Why? This book focuses on seven important habits (being proactive, beginning with the end in mind, putting first things first, thinking win-win, seeking to understand then to be understood, synergizing, and sharpening the saw) to make you a more effective and efficient member of the human race (so not just the workplace). It will help you to understand that you need to evaluate the different perspectives that will no doubt exist as your teammates adopt service management. The book breaks the habits into imperatives of independence, interdependence, and continuous improvement – which tie in very nicely to the ITSM concepts you will be helping to promote in your ITSM practitioner role.
2. The Goal – Eliyahu M. Goldratt
Why? For me, the reason is in the subtitle "A process of ongoing improvement." Yes, it's another book promoting continual improvement, but it also teaches the reader about the "Theory of Constraints" (ToC). And understanding the ToC can be an invaluable tool as you develop ITSM processes, helping you to identify the constraints of your delivery models, and thus better positioning your team of fellow ITSM practitioners to achieve its desired goals.
3. The Phoenix Project – Gene Kim, Kevin Behr, and George Spafford
Why? The authors teach the reader DevOps concepts in a model based on The Goal and the ToC, all while applied to a very "real life" IT project. It gives you a foundation of what DevOps practice can be and a possible structure for working through complex issues. It's also a humorous read for any IT or ITSM practitioner who will recognize many of the book's characters and the situations they find themselves in.
4. Basic Service Management – Rob England
Why? It's a great pocket guide and quick reference (at only 50 pages) on how to operate any enterprise that's based on service delivery. The book describes, in a no-nonsense fashion, the foundational concepts of service management and can be a great reference for helping you to explain these concepts to others (whether ITSM practitioners or not).
5. The Five Dysfunctions of a Team – Patrick Lencioni
Why? This book helps the reader to understand the five common "dysfunctions" (absence of trust, fear of conflict, lack of commitment, avoidance of accountability, and inattention to results) and helps you to address issues related to them. In the context of the five dysfunctions, one can quickly see how any of them could affect your service management program and cause serious disruption or even failure. In my opinion, being able to identify and remedy these dysfunctions will significantly help with the adoption of your service management practice.
6. Balanced Diversity: A Portfolio Approach to Organizational Change – Karen Ferris
Why? Change is tough nut to crack, but you're in a position to help embed change. In my opinion, understanding organizational culture is more an art than it is science and you will need to look at multiple viewpoints to ensure change-related adoption is at the highest possible level. The book provides a framework that better positions you to use organizational change management (OCM) practices that will help to ensure that change sticks. It also provides specific points of application to ITSM and case studies of how to use the practices in anger. It's just what every ITSM practitioner needs.
7. Crucial Accountability – Kerry Patterson, Joseph Grenny, Ron McMillan, Al Swizler, and David Maxfield
Why? One of the tenants of service management is everyone needing to be accountable for executing common processes to ensure service delivery. And what happens when you discover individuals who are either unwilling or unable to be so? It's time for a crucial, and potentially difficult, conversation. This book provides a strategy for how to best deal with accountability issues without harming relationships. It's also a great reference for any of your team members who engage, or will be engaging, in business relationship management.
So, ITSM Practitioner, What Happens After the Reading?
Hopefully, there will be more reading! But let's focus on what you have just learned by reading these books. As with any other educational tool, books are most valuable when you utilize the learning ASAP.
No one will expect you to now be an expert ITSM practitioner after only one reading so don't try to be. Instead just go out to practice the concepts, feel free to fail, and try again. It's important to remember that these books are only as valuable as the actions you take based on your reading. And that not everything will be applicable to your circumstances, so take with you the things that work and don't worry about the rest.
So these are the seven books I recommend to fellow ITSM practitioners. Which books would you recommend to others?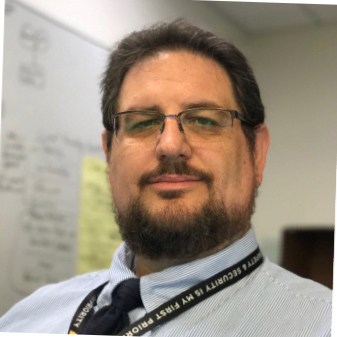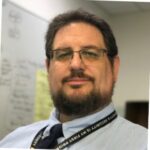 Earl Begley is a Project Director for Compliance and Standards at San Francisco International Airport, focused on earning ISO/IEC 20000-1:2011(E)® certification by 2019. He has previously worked with IT teams in manufacturing, health care, and higher education over a 25+ year span.
In his free time, he curates social media service management content, snaps photos of things he finds interesting, and explores the wilds of the San Francisco Bay area.