Let's talk about what ITSM can learn from our everyday lives. Some aspects of my consumer-life customer service experiences bug me. They shouldn't, but they do. It's often the little things that show a slapdash approach to customer service, or when the "attitude" of support staff smells more an ambition of closing as many tickets as possible than making the customer happy. So bear with me as I whinge about a recent experience with Siemens customer service – it was a trivial fault made worse due to poor customer service – before I offer up the learning for IT service management (ITSM) and the IT service desk in particular.
Finally addressing a minor issue with a fridge-freezer
I know it's not ITSM related, but the light in my new Siemens fridge-freezer was faulty – it didn't always come on when the door was opened. Still in warranty I emailed Siemens, via a web form on its website, explaining the situation.
The response was reasonably quick and the suggested solution of sending a replacement bulb seemed appropriate. So far so good.
I should have known it seemed too easy…
… I never know whether just I attract customer service issues or if everyone gets the same, often less-than-great, treatment from some customer service or support teams. At least it all offers points where ITSM can learn, though.
Two weeks after the initial email conversation, I'd still not received the light bulb. So I chased it up, only to be told that they had none in stock and it would be another two weeks until they would be available again. Seriously, who tells the customer they will send them something but neglects to mention that it will take 4-5 weeks to arrive?
After eight weeks, I still hadn't received my replacement bulb. So I took my plight to Twitter to complain about Siemens' poor customer support. And to Siemens' social support team's credit they were straight on it. Well they were to a point…
What ITSM can learn: What happened to "owning" customer issues?
Twitter support was keen to sort things out given that "email support" seemed to have no interest in keeping me updated on my hopefully-still-open customer support issue. The Twitter support team investigated, and confirmed that the bulb was out of stock. They then suggested that if I wanted to I could just buy the bulb on the high street! So I'd waited eight weeks for a solution, with no communication from Siemens, to then be told I could have simply purchased a replacement bulb myself from somewhere else, say Amazon for example.
I seem to recall Siemen's Twitter support promising to check back in with me when the bulb was back in stock, but as they have deleted the direct messages, I'm unsure as to what the exact customer promise was. They never updated me again on stock arrival and shipping.
Then, like a variant of Murphy's Law, the bulb arrived before I'd made any attempt to purchase my own. Only to then discover that the bulb wasn't the issue.
What ITSM can learn: Respecting customer contact preferences?
So then I was back at the start and emailing Siemens customer support, to let them know that it wasn't the bulb that was the issue (and I think I was polite enough not to state "that, after two months of waiting, it wasn't the bulb"). Again a reasonably quick response ensued, with the support person – after all my previous emails, my "contact method of choice" – stating that I needed to call a telephone number, which also happened to be the number at the bottom of the support email, to arrange an engineer visit.
They didn't specify why they couldn't do it, or why they couldn't at least pass my email over to the right people. I guess they just thought it was OK to make it easier for them than the customer. There's a reason I prefer to use self-service or to email a supplier, I hate wasting time on telephone calls. But I thought I'd play along anyway on the assumption that it's Siemens policy to make customers who email in call a telephone number and to have to explain the issue again to a new customer service person.
Thankfully the helpful person I called soon had an engineer visit booked.
What ITSM can learn: Funny how the people who have to look the customer in the eye seem to care more
The engineer came, swapped out the first possible faulty part and then the second (replacing a faulty door switch mechanism). With the fix done before he had even had a chance to drink the cup of tea I'd made him upon arrival.
He seemed a genuinely nice man who knew his stuff, but most of all he treated me like a customer. Maybe it's something to do with actually having to see customers on a day-to-day basis rather than merely looking at a screen filled with ticket numbers. It was yet another customer support experience that reinforces my theory that most of the poor customer support experiences I have, other than waiting unnecessarily in telephone queues, relate to the support person not seeing the customer for the computer screen in front of them. Not understanding that the person they are talking to, or emailing, is the one who buys the products and services that ultimately pay their wages.
So what can ITSM and the service desk in particular learn from my Siemens experience?
Looking at the support experience in chronological order, some things are pretty basic while others are not so much:
Manage customer expectations. It's not rocket science, if the solution isn't going to appear in a timeframe that matches the customer's expectations then you are making things worse, not better, if you don't tell them. This should be ITSM 101 stuff.
Provide regular updates. The ticket might be on-hold while awaiting the solution (so as not to fail individual and team service level targets of course) but it doesn't mean that the customer doesn't require and deserve an update. In my case (even if I'd been told it was a 4-5 week wait for the bulb) an update to say that there was going to be an even longer delay was needed.
Look forward not back. Most customers will expect things to go wrong (sometimes), and for many customers it's how you deal with the issue that's more important than the fact that things went wrong. So apologizing for the issue is not customer service, it's how you fix things that is.
Own the issue. Whether an issue is owned by an individual or a group, just own it. Siemens had at least two opportunities to own mine – via email and Twitter – and they didn't. Well not until the engineer did.
Seek out immediate workarounds. So the real fix is going to take a while. What can be done to help the customer right now? Personally I'd have bought a new bulb to at least discount the issue in a timely manner, if I'd known from the start that this was an option.
Don't change contact channels unless really necessary. Whether the (ITSM) customer has arrived at the service desk's door via telephone, email, self-service, social media, chat, or walk-up, they probably deliberately chose that channel. So why change the channel unless the situation mandates it? Obviously a service desk telephone call in response to a customer email might be the quickest way to solve the issue, but why would you ask a customer to call in when you're already so far down an email-based route to resolution?
Try to look past the service desk UI to see the customer. While there will forever be a debate as to whether end users are customers or not (as they don't directly pay for anything), the IT organization and service desk can't continue to deliver poor customer service. If they do, end users will vote with their feet and business units with their funding levels for IT support.
So there you have it; ITSM can learn from these seven support lessons from a broken fridge. What have you taken from your personal customer service experiences that would be of benefit to IT support?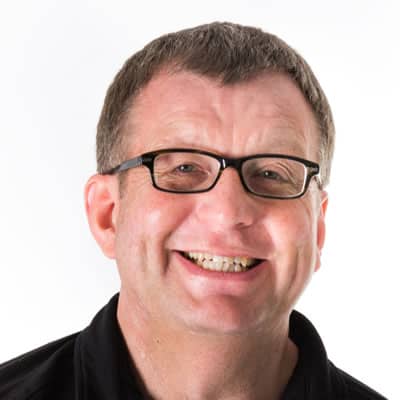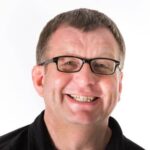 Principal Analyst and Content Director at the ITSM-focused industry analyst firm ITSM.tools. Also an independent IT and IT service management marketing content creator, and a frequent blogger, writer, and presenter on the challenges and opportunities for IT service management professionals.
Previously held positions in IT research and analysis (at IT industry analyst firms Ovum and Forrester and the UK Post Office), IT service management consultancy, enterprise IT service desk and IT service management, IT asset management, innovation and creativity facilitation, project management, finance consultancy, internal audit, and product marketing for a SaaS IT service management technology vendor.