The level of IT service management (ITSM) solution churn has been a topic of conversation and concern for as long as I can remember. Sadly, you no longer see the stats that used to say that "ITSM tools are, on average, changed every 3-6 years (depending on the survey or analyst firm)" produced these days – or at least I don't. The closest thing I've seen in the last 12 months is the HDI Technical Practices and Salary Report which looks at the level of adoption of various IT support technologies (there's more on this below). So, have you changed your ITSM solution in the last two years? Or do you want/need to change it?
If so, then please help me and the wider ITSM community to understand why you changed, or will change, your ITSM solution by completing the one question poll below.
We last reported on the reasons for ITSM solution churn two years ago, these stats are included at the bottom of the page, so they don't unnecessarily influence your answer. Now, please don't forget that poll. Thank you.
Why Did You, or Will You, Change Your ITSM Solution?
If you've changed your ITSM solution in the last two years, or are planning to, please select one of the following ten options. If you can point to more than one reason, please select the primary or overriding one. Thank you.
This poll is now closed. The results and analysis will be available shortly.
The Current Level of ITSM Solution Churn – the Aforementioned HDI ITSM Tool Data
In 2018, 24% of HDI survey respondents stated that, in terms of incident management technology, they "use it but are planning to replace/update it." Problem management technology was 27%, change management 25%, knowledge management 31%, and self-help 36% – which still seems to reflect the relatively high churn level stats of old.
Of course, this is a very rough and ready view of ITSM solution churn and please note that these figures have been recalculated from a slightly larger sample size that includes respondents who don't have each type of technology (or, more likely, one ITSM product that supports them all).
The 2017 Change Analysis
In 2017, the reasons for ITSM solution change were headed up by three choices that totaled nearly half of the poll results at 47% and are "negative" in terms of the ITSM solution, i.e. that the ITSM solution is being "blamed":
Tool dissatisfaction
Tool failed to deliver the expected benefits
The tool was end-of-life or simply outdated, or a homegrown ITSM solution was no longer workable
However, as explained in the 2017 Why Companies Change ITSM Tool blog, the real blame – or root causes – can be hard to pin down, with possible causes for the first two being:
"The tool not keeping up with industry trends (and needs) – a vendor product strategy and management issue
The customer choosing the wrong ITSM solution relative to needs – a customer issue, albeit driven by the unfortunate industry penchant for reusing third-party request for proposal (RFP) templates
The professional services employed in implementing the ITSM solution, process redesign, and affecting people change missing the mark – which could be either customer-investment or vendor-capability influenced (or both)"
The full 2017 poll results are shown in the table below:
| # | Reason for changing ITSM tool | Share of Vote |
| --- | --- | --- |
| 1 | Tool dissatisfaction related to: ITIL-alignment, usability, manual activity, flexibility, or customization | 18% |
| 2 | Old tool failed to deliver the expected benefits | 17% |
| 3 | The tool was end-of-life or simply outdated/a homegrown ITSM tool was no longer workable | 12% |
| 4 | Corporate cloud strategy/a larger transformation project/senior employee dictated it | 10% |
| 5 | New ITSM process adoption required a new tool, including enterprise service management support | 10% |
| 6 | Excessive costs related to maintenance fees, admin effort, or upgrading the existing tool | 10% |
| 7 | Other | 9% |
| 8 | Dissatisfaction with vendor support and/or relationship | 5% |
| 9 | Multiple service desk and tool rationalization projects | 5% |
| 10 | Liked the look of an alternative tool/convincing vendor marketing/industry hype | 4% |
Thank you for taking the time to vote in our 2019 poll. It'll be interesting to see what, if anything, has changed in the last two years of ITSM solution development and use.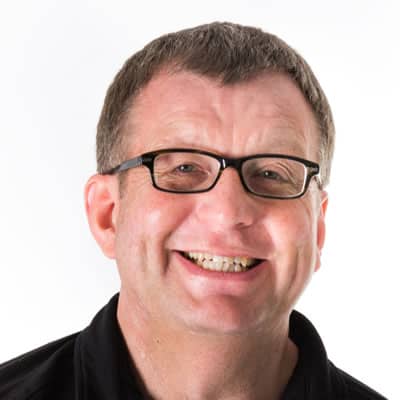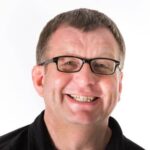 Principal Analyst and Content Director at the ITSM-focused industry analyst firm ITSM.tools. Also an independent IT and IT service management marketing content creator, and a frequent blogger, writer, and presenter on the challenges and opportunities for IT service management professionals.
Previously held positions in IT research and analysis (at IT industry analyst firms Ovum and Forrester and the UK Post Office), IT service management consultancy, enterprise IT service desk and IT service management, IT asset management, innovation and creativity facilitation, project management, finance consultancy, internal audit, and product marketing for a SaaS IT service management technology vendor.