Before the pandemic, remote work was a niche that employees wanted, but few could take advantage of. After the pandemic, the chasm between remote or hybrid workers and those in-office has closed, with current estimates of 1 in 4 Americans working from home. There are numerous benefits to a remote workforce, including better overall employee health and wellbeing, increased productivity, and lower operating costs. But these benefits have a price: more people are experiencing "Zoom fatigue," and many report feeling cut off from knowledge and resources.
So how can you combat the downsides of remote and hybrid work? With this article's four tips for an effective service management and knowledge management strategy.
How can you combat the downsides of remote and hybrid work? @NancyVElsacker shares four tips for how an effective service management and knowledge management strategy can help. #ITSM #hybridwork
Click To Tweet
What Does Service Management Have to Do with Zoom Fatigue?
At its core, the impact of remote work fatigue comes down to one thing: employee satisfaction. When you have satisfied employees, you'll have satisfied customers.
So how does employee satisfaction connect with Zoom fatigue and IT service management (ITSM)?
22% of employees in a recent survey reported being dissatisfied with the applications and software provided by their company. On top of this, companies that may have been slow to adopt remote work technologies — or create a secure structure and clear rules for WFH — are now playing catch-up, according to research from PWC.
Now let's think about the number of people facing that frustration. According to PEW Research Center:
71% of workers are doing their job from home most of the time
Of the companies that moved to remote work, 83% now say the shift to remote work has been successful, compared to 73% in a June 2020 survey
However, IT budgets shrank significantly during the pandemic while business requests and IT support tickets increased.
What does service management have to do with Zoom fatigue? Here @NancyVElsacker explores. #ITSM #Zoom #remotework
Click To Tweet
In short: remote work meant remote tools were needed. This meant that employees either had to learn how to use these tools quickly or were forced to consult with the service desk to get up and running (and the service desk was already facing challenges of their own). In turn, remote teams also found themselves on Zoom, Teams, Skype, or other forms of video chat to solve problems, share knowledge, and make connections to collaborate.
All these problems can be solved, and remote work fatigue can be lessened by empowering customers to solve their problems, collaborate, and request help with the right tools and techniques.
Tip 1: Shift Left with Self-Service
The first step is to alleviate some of the pressure caused by increased ticket levels. This step will be crucial in improving employee satisfaction both for agents and customers because fewer tickets mean faster resolution times, fewer meetings or calls to solve the incident, and a smoother workday.
You can do this with the assistance of automation via self-service that facilitates a shift-left approach (meaning you shift Level-1 tickets to self-service, shift Level-2 to Level-1, and so on, effectively freeing up agents for more complex issues). This shift is accomplished in two ways:
First, you can use automation via a customer-facing self-service portal to automate simple processes like password resets or other low-level ticket items. Artificial intelligence (AI) can also automate workflows when tickets are created, removing a few redundant steps for both the customer and the agent.
Second, using the same type of automation or AI on the service desk side, you can remove frustration or fatigue (and not just Zoom fatigue) by using IT infrastructure monitoring to eliminate potential system downtime. Further automation and AI at the service desk, like chatbots, helps employees access knowledge articles more easily – to help them work through issues their coworkers may have stored knowledge about.
Together, automation and AI in a self-service portal should be focused on helping the customer solve their problems rather than making an extra step for them in a world of endless processes.
Tip 2: Implement a Knowledge Management Strategy
There is often the misconception surrounding knowledge management that "if you build it, they will come." This isn't always the case. If you've got automation and AI at work without the right knowledge behind it, your customers and agents will be flustered and likely to ignore the platform altogether.
Start by assessing the knowledge articles you already have. Consider which need to be updated and which are too out-of-date to keep. Then, you can make a plan to enlist the help of agents and customers alike to refresh the articles you have and create the information needed to fill in the gaps.
Remember: knowledge management isn't about filling up a database with FAQs that customers and agents don't need. The point is to create a system built to empower customers to resolve their problems. You want your knowledge management database to become the go-to for customers when they encounter an issue, so you'll want to get feedback directly.
Once your database is created, you can connect it to your automation efforts in a self-service portal and market it to your employees as a way to solve problems collaboratively without endless Zoom meetings.
Connect your knowledge mgmt strategy to your #automation efforts in a #selfservice portal and market it to your employees as a way to solve problems collaboratively without endless #Zoom meetings – @NancyVElsacker #ITSM #EX
Click To Tweet
Tip 3: Facilitate Collaboration with Service Management
If your service desk team is spread across a wide region, they'll likely be missing that in-person element of collaboration (as well as suffering from Zoom fatigue). For example, let's say someone on your service desk team has solved a few incidents that might be connected to a more significant problem. Then another agent gets a similar incident to resolve. They could hop on a call to discuss it. But with a collaborative tool within your ITSM solution, agents can easily share and collaborate to resolve tickets and find resolutions that worked in the past.
Collaboration can go beyond working through tickets. Your agents can also collaborate and submit changes to knowledge articles within your ITSM tool. Altogether, your agents will save time and have fewer meetings with the same positive results.
Tip 4: Create Growth Opportunities While Preventing Zoom Fatigue
Reducing employee turnover is essential when providing consistent support at the service desk. But, for teams coping with burnout and remote work fatigue, you might wonder how to help them if they're close to that point.
Although it sounds counter-intuitive to take some agents offline, you'll find that allowing your people to take time away from ticket handling, to focus on new skills and moving closer to their personal career goals, will help. When you support staff in achieving their professional goals, they'll feel more empowered to solve customer problems and provide customer-centric service creatively.
Employee satisfaction should be the goal, and the modern employee needs modern tools. So first, embrace new technology and advanced ways of thinking. This change doesn't need to take years or even months. You can modernize your service desk in 5 essential steps; learn more by downloading our free guide.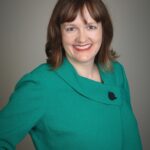 Nancy Louisnord is the Chief Marketing Officer of EasyVista, responsible for the company's global and regional marketing programs and product marketing strategy. With more than 14 years of global leadership experience in the ITSM software industry, she is a sought-after presenter at conferences and contributor to several leading industry publications. EasyVista is a global software provider of intelligent service automation solutions for enterprise service management and self-help. Leveraging the power of ITSM, Self-Help, AI, and Micro Apps to create customer-focused service experiences, EasyVista has helped companies improve employee productivity, reduce operating costs, and increase customer satisfaction.