Removing silos and sharing data is important. There is a great deal of talk about Digital Transformation, but often only a partial understanding of what it is or how it can be achieved. The Institute for Digital Transformation has produced a fluid document called the Digital Transformation Manifesto. The manifesto includes (among others) these tenets:
Decisions driven by data
Reimagined business strategies and practices
To illustrate what this looks like in practice, we'll look at how one company—FPT Software—helps guide its customers through transformation. FPT's Digital Kaizen™ approach includes Business Transformation, IT Transformation, and People Transformation. Business can be transformed to bring new and better customer experiences, but the People Transformation must occur, or the old ways of doing things will prevail and derail the journey. The IT Transformation facilitates and accelerates the innovations without becoming the sole focus.
This article by @RoyAtkinson illustrates what digital transformation looks like in practice, using @fpt_software as his case study. #digitaltransformation #ITstrategy
Click To Tweet
In Digital Kaizen, these are brought to fruition through Business Strategy and Digital Strategy. The former is focused on Customer Experience, Operational Excellence, and Business Innovation, while Digital Strategy focuses on Cost Optimization, Productivity Boost, and Speed and Agility. FPT describes the Business Strategy components as the Innovation Framework and the Digital Strategy components as Solution Accelerators.
Bringing data silos to light
Almost every business has the words data-driven somewhere on its website or in its mission statement. To say it is one thing; achieving it is something else. When we look across most enterprises, we see many departments or lines of business: Human Resources, Information Technology, Finance, Marketing, Sales, Production, Research and Development, Quality Assurance, and so on. In most cases, each has its own suite of applications and associated data, and the amount of data collected and stored increases; so while the applications may enable these business areas to work more efficiently, they also tend to create data silos.
Almost every business has the words data-driven somewhere on its website or in its mission statement. But to so say it is one thing; achieving it is something else – @RoyAtkinson #digitaltransformation #ITstrategy
Click To Tweet
Even if the individual business units are able to increase efficiency and velocity individually, the Theory of Constraints tells us that, without a clear overview provided by sound data analysis, bottlenecks will develop, and the increased velocity becomes counterproductive.
As Edd Wilder-James pointed out in Harvard Business Review in 2016, "These silos are isolated islands of data, and they make it prohibitively costly to extract data and put it to other uses." If you can't (or find it impractical to) extract data, you can't analyze it or use it to fuel innovation or enhance customer experience. Unanalyzed dark data makes up somewhere between 52% and 80% of the data organizations are storing, depending on whose study you read, and the percentage is rising as more and more applications are used. Dark data is "information assets organizations collect, process and store during regular business activities, but generally fail to use for other purposes," says Gartner. If the organization is making data-based decisions, those decisions might be based on as little as 20%–and almost certainly less than half of the data they have. That dark data also costs money to store and increases cybersecurity risks even when the organization gets no value from it.
As an example, the voice recordings from thousands of customer service phone conversations—many containing valuable Personally Identifiable Information (PII)—go unanalyzed, other than the small sample used within the contact center for "quality assurance and training purposes," as the outgoing message always says. Sales, Marketing, R&D, and many other areas could learn and benefit from these conversations and the customer comments and sentiments they contain but have no access to the data or associated analytics. The contact center is, in this case, a data silo.
CxOs in almost every industry vertical know why they need to do digital transformation; but they often aren't sure where to start or what will be involved – @RoyAtkinson #digitaltransformation #ITStrategy
Click To Tweet
There are similar silos examples throughout many enterprises, and that's one of the reasons Digital Transformation has become a goal for CxOs in almost every industry vertical. They know why they need to do it; they often aren't sure where to start or what will be involved. Often, they begin by thinking solely about the technologies involved, which they assume to be Artificial Intelligence (AI), Machine Learning, and other emerging tech.
How this can work: a case study
An innovative European construction company worked with FPT to develop a digital continuity plan to address the data silo problem and move through the next step in their transformation journey. One significant component of the plan was a cloud-based data platform to serve as a single source of truth, integrating data from all enterprise systems as well as other fragmented business data, to eliminate data silos and to illuminate dark data in the targeted areas. Using design thinking workshops to define features, FPT and the client produced a responsive web application to run on top of the data platform, giving the organization a 360-degree overview. This comprised the Innovation Framework.
But a tool is only as valuable as its use; competing priorities often complicate the path forward. In the construction company's case, the three top priorities were a digital boardroom, bill of materials, and site inspection, giving all operational teams a view into project statuses and material inventory, as well as a single dashboard for issue tracking. Now, the client was able to gradually eliminate data silos, identifying previously hidden opportunities and potential threats. They could begin making truly data-driven decisions through the intelligence and tools provided in the digital boardroom. The increased visibility and digitization accelerated the platform's time-to-value. Taken together, these comprised the Solution Accelerators.
This article by @RoyAtkinson shares a case study of how @fpt_software helps guide its customers through transformation using its Digital Kaizen approach. #digitaltransformation #ITStrategy
Click To Tweet
FPT's carefully constructed Digital Kaizen approach paved the way by partnering with the customer to illuminate their data and ingest it into a platform that made it accessible and usable, but also facilitated the design thinking necessary to sort through the priorities and select the areas that would deliver effective results without leaving the customer awash in a sea of data and information. The business decisions and the technologies were essentially inextricable from each other.
No longer just taking up space, data could now be analyzed and shared in new ways, driving innovation and collaboration. Employees and management could now reimagine their business practices and strategies without silos, bringing true Digital Transformation to the organization.
If you would like to read more ITSM articles, what about these:
Or do you want to know more about IT service management (ITSM)?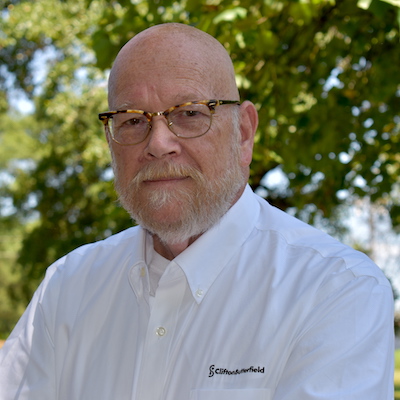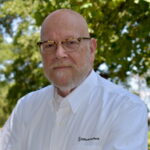 Roy Atkinson is one of the top influencers in the service and support industry. In addition to many other lists, he was named one of the "10 ITSM Experts to Follow" by BMC Software, and one of  "The Top 50 Customer Service Experts of the Decade (2010-2020)" by Nextiva in May, 2020. His blogs, presentations, research reports, white papers, keynotes, and webinars have gained him an international reputation. In his former role as Group Principal Analyst at Informa Tech, he acted as in-house subject matter expert for HDI and ICMI, bringing his years of experience to the community. He holds a master's certificate in advanced management strategy from Tulane University's Freeman School of Business.