Let's talk about choosing an ITSM consultant. I once did some improvement planning work for a customer as an IT service management (ITSM) consultant, and when I delivered the report they were delighted with it. The IT director said that they really appreciated the specific, actionable recommendations that would help them to achieve their goals. I was a bit surprised by their comment and reminded them that our contract said I would provide specific, actionable recommendations and their reply was very revealing. They said that many ITSM consultants they had dealt with created very generic reports, with recommendations that could have been copied from a book and thus aren't really relevant to their organization. Apparently, they had worked with a number of ITSM consultants who had failed to deliver any real value.
This got me thinking, how can you identify an ITSM consultant who will actually deliver targeted advice that will help you meet your goals, rather than generic advice that could have been delivered to any customer? Surprisingly I think the best approach is exactly the same as the one I would use if I wanted to find a reliable plumber or builder.
How can you identify an #ITSM consultant who will actually deliver targeted advice that will help you meet your goals, rather than generic advice that could have been delivered to any customer? This article by @StuartRance explores.
Click To Tweet
Finding an ITSM consultant – and the answer is…
The best way to select an ITSM consultant is by word of mouth. Talk to people you know and find an ITSM consultant that has done good work for other organizations. This approach will be fairly easy if you regularly talk to people who carry out similar roles to your own in other organizations, so you may want to think about attending events run by your local itSMF chapter, or other similar membership organizations, once they're able to run physical events again post-pandemic (although some larger-scale, virtual events do offer virtual networking facilities).
You can use the networking opportunities at these events to form relationships with your peers and to share knowledge and information that will benefit everyone. You may also be able to get recommendations from other ITSM consultants you have worked with. I have often recommended another ITSM consultant to my customers when they have wanted work that's outside my area of competence, or at times when I haven't been available.
Alternative options
If you're not lucky enough to find an ITSM consultant this way, then your options are more limited. You should probably check that potential ITSM consultants have been certified in a framework that you want to use (ITIL, PRINCE2, COBIT, etc.) but this mostly tells you about their ability to pass exams, rather than how well they will be able to help you. You can ask them for references, but they may select the only customer where they have ever delivered a good job, rather than the many where they failed. In any case, it can be very difficult for an ITSM consultant to get references as organizations are often reluctant to provide these.
But is there a better option?
Going forward, I wonder if we could set up some kind of register for ITSM consultants, a bit like the UK Federation of Master Builders? The register could provide a check that an ITSM consultant meets minimum criteria when they join, with regular reviews thereafter. It could also provide a mechanism for managing complaints and dispute resolution. A register like this could possibly be created by itSMF, or by AXELOS, to help develop the ITSM and wider service management industry.
Could we set up some kind of register for #ITSM consultants, a bit like the UK Federation of Master Builders? What do you think of this suggestion from @StuartRance?
Click To Tweet
I can see lots of potential benefits from creating an ITSM consultant register, but there are also a number of risks and issues:
It could be ineffective. How would you ensure that a registered ITSM consultant really did do good consulting, rather than just pay a subscription and say the right things?
It could easily become overly bureaucratic. How would you make sure it didn't require a registered consultant to spend a lot of time and effort to maintain their membership?
It could lead to conflict and legal issues. How would the owners of the register avoid being sued by an ITSM consultant who was removed from the register, or was not added in the first place, or by customers who were not satisfied with the ITSM consultant they chose?
So what do you think? Does the ITSM industry need a register of consultants or are we not yet mature enough for this kind of thing? Who do you think could run something like this? Who could fund it?
Please add your thoughts in the comments section below.
If you liked this ITSM Consultant article, you might also like these ITSM articles.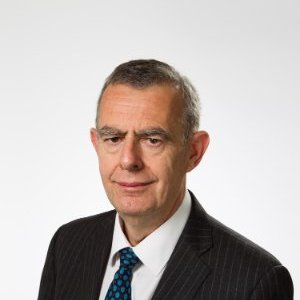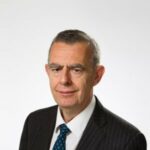 Stuart Rance is a consultant, trainer, and author with an international reputation as an expert in ITSM and information security. He was a lead architect and lead editor for ITIL 4, and the lead author for RESILIA™: Cyber Resilience Best Practice. He writes blogs and white papers for many organizations, including his own website.
Stuart is a lead examiner for ITIL, chief examiner for RESILIA, and an instructor for ITIL, CISSP, and many other topics. He develops and delivers custom training courses, and delivers presentations on many topics, for events such as itSMF conferences and for private organizations.
In addition to his day job, he is also an ITSM.tools Associate Consultant.