I'm sure everyone who has ever worked in an office would agree that the IT department plays an important role in business operations – in fact, with the proliferation of devices across the workplace today, the reliance on smooth-running IT has never been greater. This is further highlighted in the current climate with all work having to happen away from the office. IT is at the forefront of making sure everything runs smoothly. Whether it's a quick application fix or longer-term management of a new software installation, the IT team is vital at a time where the "workplace" is heavily-tech dependent and remote working is on the rise. Especially when IT has moved from being reactive to proactive.
IT performance is central to any modern business, both in terms of productivity and employee experience. So, what makes a strong digital employee experience? It can be stripped back to three core components: people, place, and technology. A strong digital employee experience is customer-centric and tech-dependent. But with the current reliance on remote working, the "place" aspect of a company's digital experience is much tougher to manage. For example, a Nexthink customer with 2,000 employees recently said that they've gone from managing 8 offices to 2,000 almost overnight – and there are millions of other companies around the world experiencing the same thing. This will be particularly difficult for IT professionals to cope with if they don't have visibility over the entire network's performance.
For IT departments to demonstrate their value, they need to transition from their current reactive role to one that is proactive and strategic.
For IT departments to demonstrate their value, they need to transition from their current reactive role to one that is proactive and strategic… Here @jon_cairns explains more. #ITSM
Click To Tweet
Taking steps to become a strategic leader through proactivity
The opportunity is there for the IT department to make the move from a supporting role to a leading one. The digital experience of a company is central to its performance and ultimately its output. Employee satisfaction with IT impacts their productivity, engagement, and effectiveness. Taking control of that aspect of the business and being seen to innovate will show IT to be a department that's crucial to hitting business objectives. Businesses need value-add technology that pushes the company forward and supports the metrics that the boardroom takes notice of.
And the ambition is there from IT professionals to do exactly that. Our recent research into digital employee experience shows that 84 percent of IT decision-makers believe their organization should be doing more to improve the digital experience received by employees. No one is in a better position to be driving this change than the IT department.
Without moving from reactive to proactive, the truth is that key stakeholders in the C-suite will be unlikely to know much about how IT is performing. They'll probably look at IT satisfaction in the broad terms of "it normally works" or "it normally doesn't." The only part of the business that has the details of what is preventing optimum IT performance is the team that is tasked with identifying and solving those problems. Heads of IT are ready to make that leap to a strategic player in the company but to do this, they must be overseeing a secure and functional IT environment first.
Giving the IT team visibility to provide a first-class digital experience
To be able to deliver a high-quality IT experience to employees, IT professionals need to have full visibility over every aspect of network and device performance – if they can't see it, they can't fix it. Our research found that on average employees are only reporting just over 50% of tech issues to the IT department. If they only have visibility of half of the issuess, how can the IT team be expected to run a well-oiled operation? The relationship between the IT department and the wider organization needs to improve if IT is to progress from a reactive to proactive role.
To be able to deliver a high-quality IT experience to employees, IT pros need to have full visibility over every aspect of network & device performance – if they can't see it, they can't fix it, says @jon_cairns #ITSM #servicedesk
Click To Tweet
Organizations must find a way of reconciling the fact that workers are suffering with their tech in silence and IT departments are lacking the visibility to help. Our research shows that 61 percent of employees believe that IT downtime is an accepted norm in their organization; a defeatist viewpoint that needs changing. The average IT issue lasts for twenty-eight minutes. If this applies to every employee, regularly – then a business is going to lose a significant amount of time and money in productivity. It's estimated that such problems could cost a company of 10,000 employees to lose approximately £19m (or over $25m) in lost working hours every year.
Demonstrating the value of IT through proactivity
Heads of IT can only transition to a proactive approach if they have the requisite technology to garner this insight. More often than not, organizations spend too much time, money, and resource on reacting to IT issues and solving them on an ad-hoc basis. It's therefore imperative that IT departments are investing in technology that provides a holistic view of the entire network's performance. Technology that can identify potential and existing IT issues in web browsing, applications, and collaboration tools will enable IT practitioners to move from reactive to proactive in preventing problems and solving existing ones. What's more, having the ability for employees to be able to flag problems with their IT experience through this technology, would open up a two-way dialogue. This would empower the IT team to give prior notice on updates and upgrades, as well as timely advice and best-practice tips, to harness a better relationship with the end-user.
Ultimately, a combination of soft and hard metrics to present to the board and demonstrate value is needed to enable IT teams to be considered as a strategic partner, such that they can talk about investment in tech and how to drive productivity, from a position of authority. This is vital for the business if IT teams are to move from being reactive to proactive, to play a more sophisticated role in managing digital transformation and to create a better return on technology investment.
If you have any questions about my article, please let me know in the comments section.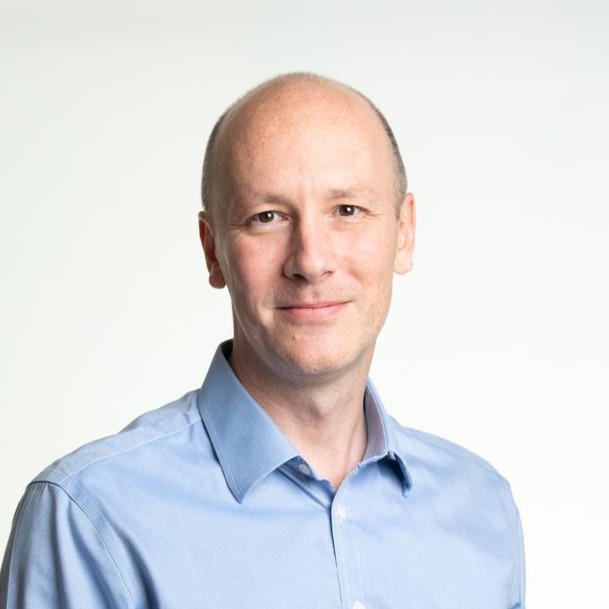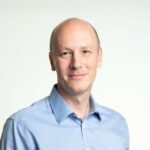 Jon has more than 20 years of experience in the technology industry, having held a range of leadership roles across consulting, presales, sales, and marketing. During his career, he has developed especially deep expertise in virtualization and cloud computing and security. Jon sits on the leadership team at IT experience experts, Nexthink – helping to optimize the IT end-user experience.