As you may already know, the ITIL-espoused change advisory board (CAB) consists of a group of people that assist the change management process with the assessment, authorization, prioritization, and scheduling of changes.
However, sometimes there are difficulties that impede the operation of CABs, even when there are well-defined change management roles and responsibilities. But a CAB doesn't need to be complicated – your organization might only need a light version of the CAB.
To assist, this article offers up a set of simple actions that will help to provide a light version of a CAB in any organization.
Do you need a CAB?
Are you tired of the feeling that you (and/or your colleagues) have lost control of your change management process and IT service management (ITSM) tool(s)?
Do you have to make a huge effort with all change requests so as not to compromise your production service delivery? Or, on the other hand, is your organization, business unit, or department insufficiently structured or robust enough to operate a CAB?
In either of these situations, there are a set of basics steps that can help. Through which, even if you don't have a change manager position you can implement a formal CAB function – including, for example, the regular involvement of representative staff from all technical and/or functional areas.
Please read on for the "how."
1. Define a set of specialized staff to identify which changes should be approved
Whenever a request for change arrives, only a small set of specialized staff should be able to classify and approve these "change orders" with "Waiting Approval" status.
You'll need to identify a set of suitably skilled staff to appropriately analyze the received changes.
2. Define a set of change order status transitions in order to identify an approval or rejection workflow
Here, I advise a very simple approach – your change orders can start with "Request for Change" status and, after a quick analysis, they can be moved to "Waiting Approval" status for analysis by the CAB.
Lower risk changes can of course be agreed to be treated using approved change models that remove the need for CAB involvement.
3. Define a time frequency for holding your CAB meetings
This will depend on your organization and customers, plus the volume of change requests. In my experience, more-complex companies often run fewer CAB meetings per month.
In some cases, it occurs only once per month, which means only one production promotion per month. Of course, if you have change orders every week, it'll probably not be possible to hold only a single monthly meeting.
4. Define a time frequency to production promotion
One key factor to keep your customer's environments stabilized is to identify one or two days per week (for example, every Monday and Tuesday) or month to promote your approved change orders.
This will reduce the impact and risks for your company and the customer's environments. This option also allows you to estimate your team work and deliveries with more precision, but ultimately ensures full control over all environments.
5. Use out-of-the-box ITSM-tool functionality to identify and help analyze the opened, approved, or rejected change orders
As you may know, ITIL-aligned ITSM tools often include capabilities related to the CAB process, but keep it simple!
Use the out-of-the-box functionalities only as needed to create this light version of the CAB. For example, if your ITSM tool has a change calendar, you should use it to visualize, and better understand, changes by week, month, or year.
This light version of the change advisory board will allow your organization to better control change orders. But, more than that, it's also useful for visualizing change information and tracking all the required process steps.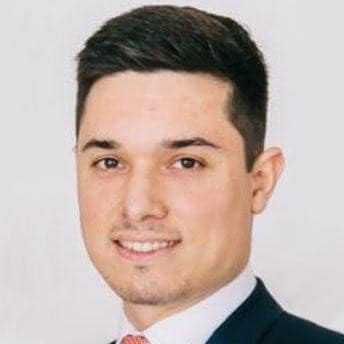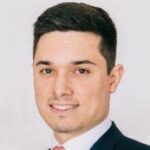 IT Senior Profissional with 8+ years of experience in IT Service Management projects for Service Desk, Service Catalog, Workflow Processes and CMDB management solutions and also in Business Intelligence (Reporting and Dashboards solutions) - SAP Business Objects, CrystalReports, LANDesk Xtraction and TIBCO Jaspersoft - projects. Highly skilled in Service Management bundle of CA Technologies products.